This is an archived article and the information in the article may be outdated. Please look at the time stamp on the story to see when it was last updated.
Good morning everyone! Breezy winds this morning are making us feel like the mid 20s even though temperatures are near freezing. Cold air settling in behind yesterday's cold front will keep our afternoon highs seasonal.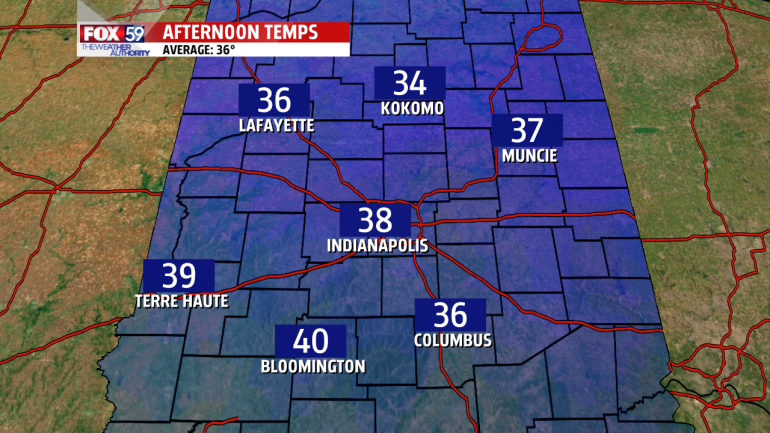 Northwesterly winds will remain strong today, 15-25 mph with gusts to 40 mph possible. Grab the heavy coat as it will feel like the lower to mid 20s all day.
We start our Thursday with mostly sunny skies but clouds increase around lunchtime and snow showers will develop in the late afternoon.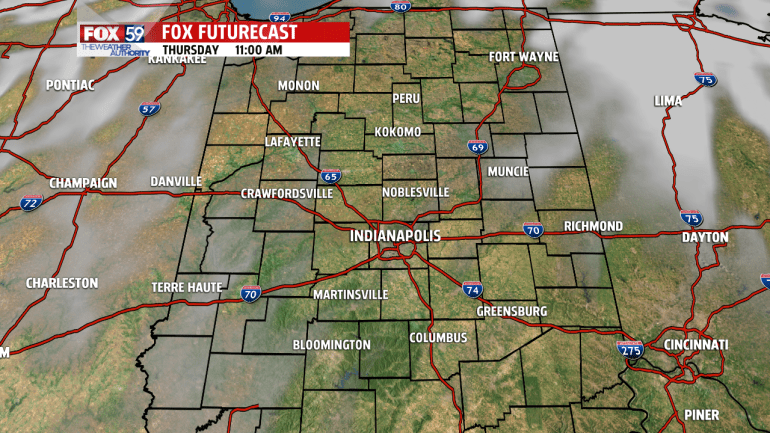 Scattered snow squalls are also possible today. Bursts of heavy snow could reduce visibility very quickly.
High pressure briefly builds in Friday giving us a  break in precipitation until the weekend when our next system arrives.