This is an archived article and the information in the article may be outdated. Please look at the time stamp on the story to see when it was last updated.
INDIANAPOLIS, Ind. --Good windy Wednesday afternoon! Indiana is sandwiched between a strong low pressure to the north in Canada and a high pressure to the south. That large pressure gradient is leading to very strong winds across the Hoosier state today. A Wind Advisory is in effect through 7 p.m. for Indianapolis and areas north. Peak gusts have been 53 mph in Logansport, 53 mph in Muncie and 48 mph in Lafayette. The winds will start to relax after sunset.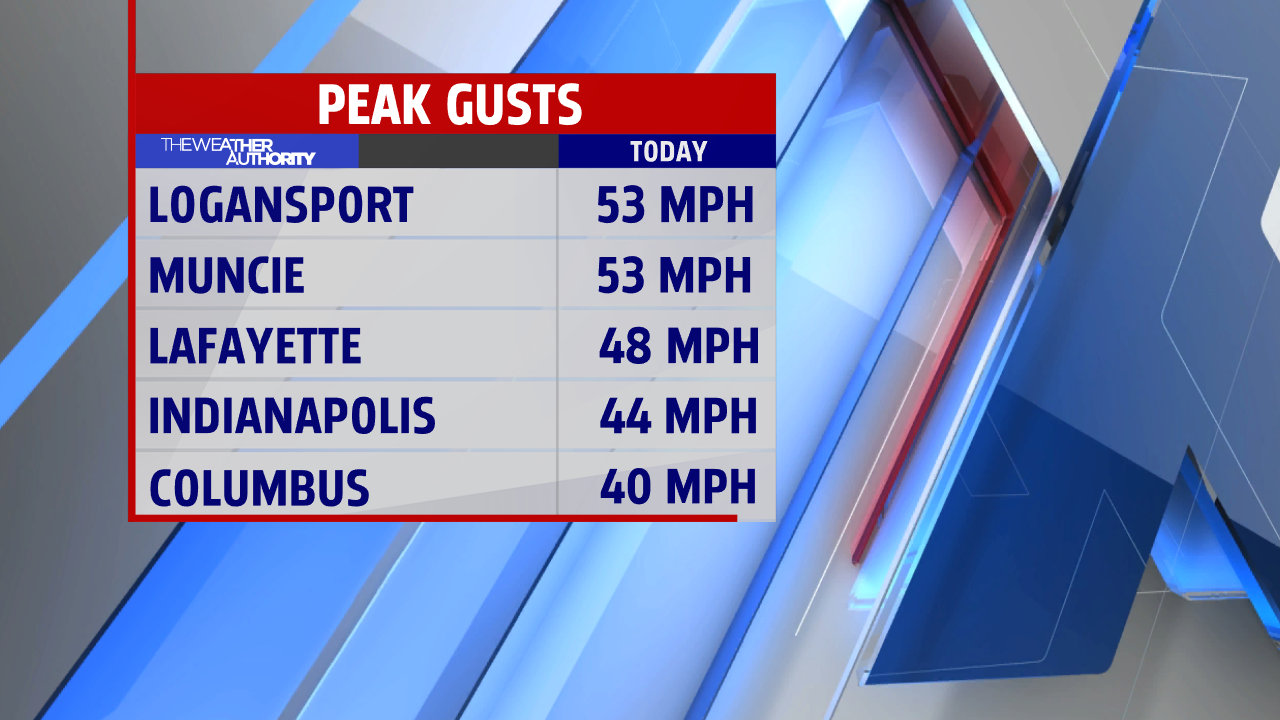 We'll see a mostly clear sky tonight with temperatures in the mid-30s and light winds overnight at 5 to 10 mph. Temperatures on Thursday will climb to the low 60s with increasing clouds and a breeze.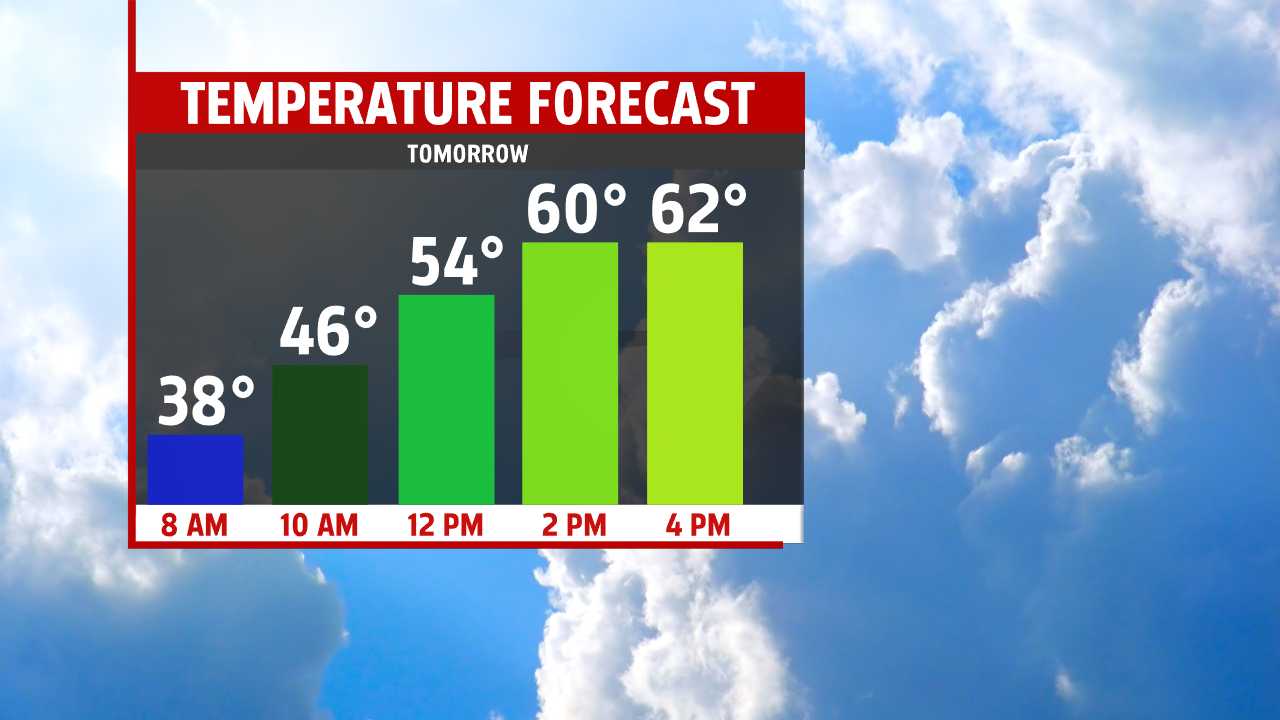 There will be a chance of showers, perhaps a rumble of thunder late Thursday evening and night as a cold front passes. As colder air filters in, there's a chance of a rain to snow mix early Friday but it would be brief with no snow accumulation expected.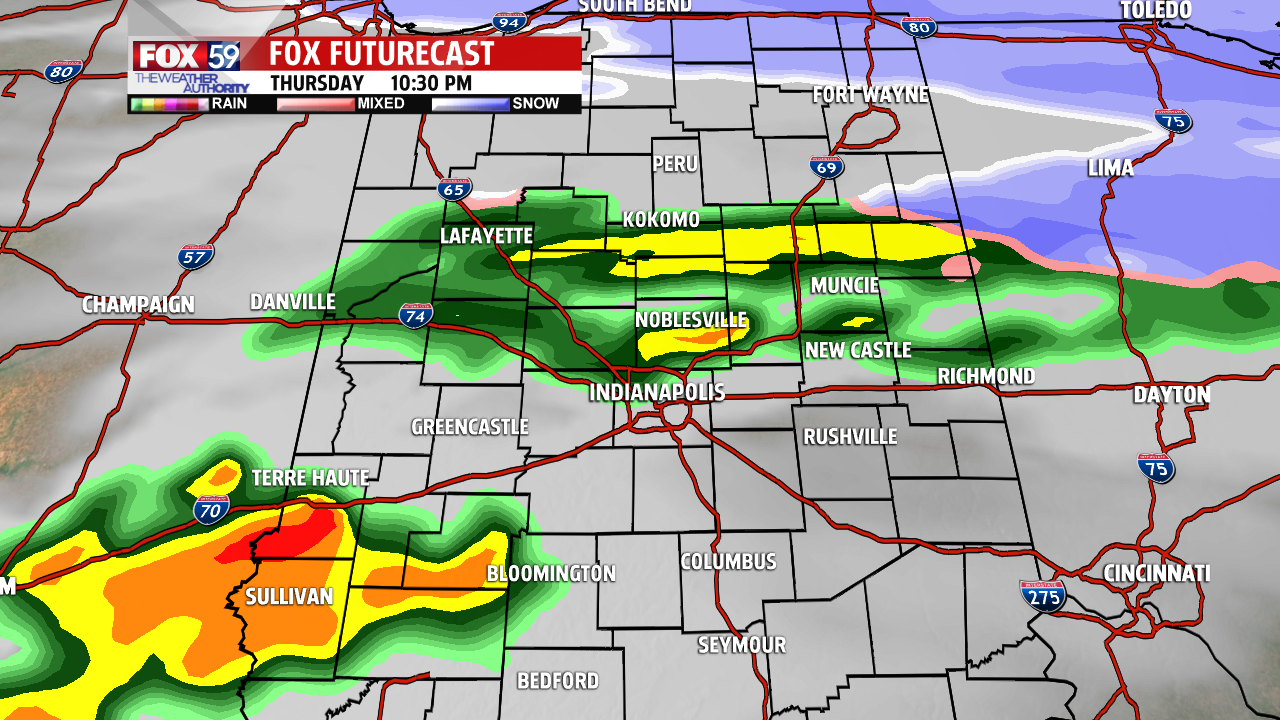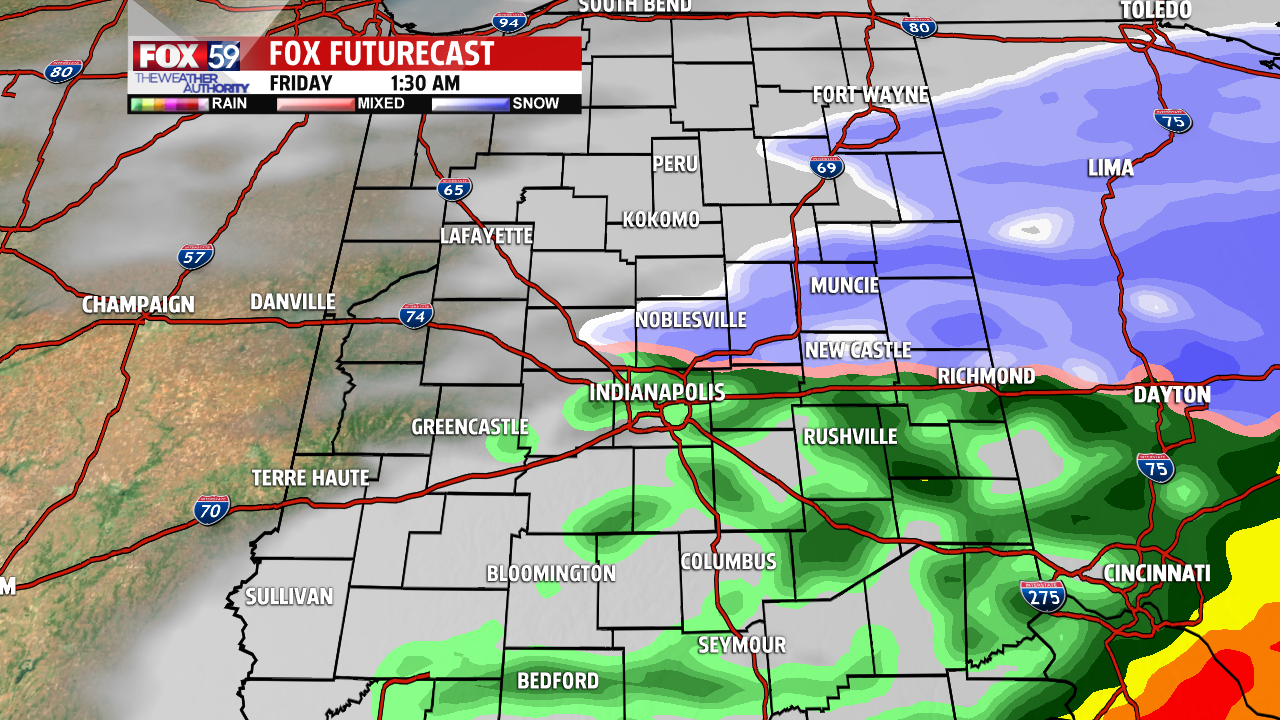 Friday will bring breezy northwest winds and a high temperature near 40 degrees as the sky clears through the day.
We're still watching the chance for snow on Saturday but weather data continues to show the heaviest moisture south. Still, we look to see some snow but accumulations look light, if any, as of now.
Sunday looks dry but another shot at snow will arrive Monday and early Tuesday. Don't forget to change your clocks Saturday night before bed. 'Spring forward' one hour. --Danielle Dozier