This is an archived article and the information in the article may be outdated. Please look at the time stamp on the story to see when it was last updated.
Happy Groundhog Day! We are back to the bitterly cold conditions. Temperatures are running nearly 30º colder this morning, putting us in the single digits. A brisk northerly wind has wind chills to -10º, so bundle up!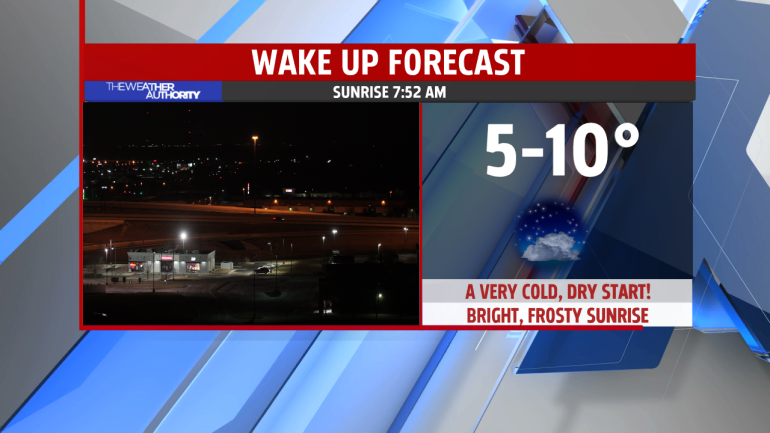 We don't warm up much this afternoon, highs top out in the mid 20s.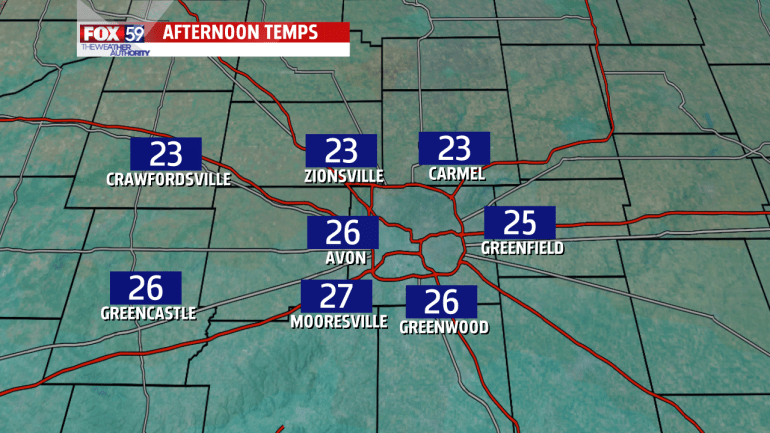 Looking ahead to the weekend, snow showers develop late Saturday night into Sunday morning.
Snow remains possible throughout the day Sunday, picking up in the afternoon hours.
Most of the area will see up to 2" of snow. Roads may be slick for the Monday morning drive.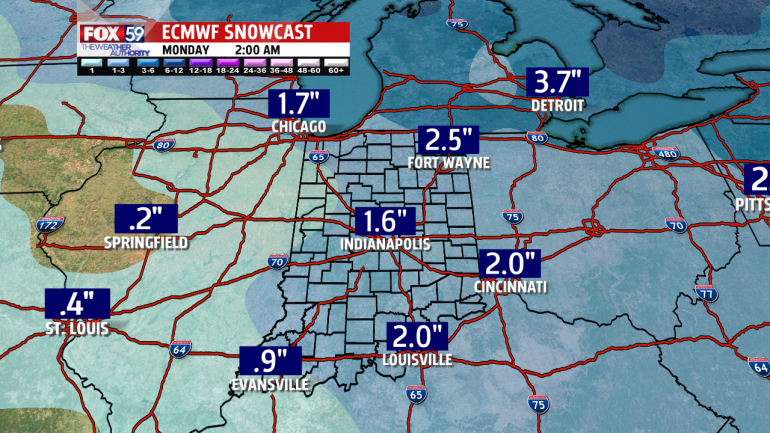 After a cold Groundhog Day, we are back in the 30s this weekend. There are daily chances for precipitation next week.