This is an archived article and the information in the article may be outdated. Please look at the time stamp on the story to see when it was last updated.
Happy Tuesday everyone! Conditions at the bus stop will be great! Lots of sunshine with temperatures in the 70s but it will feel a little muggy.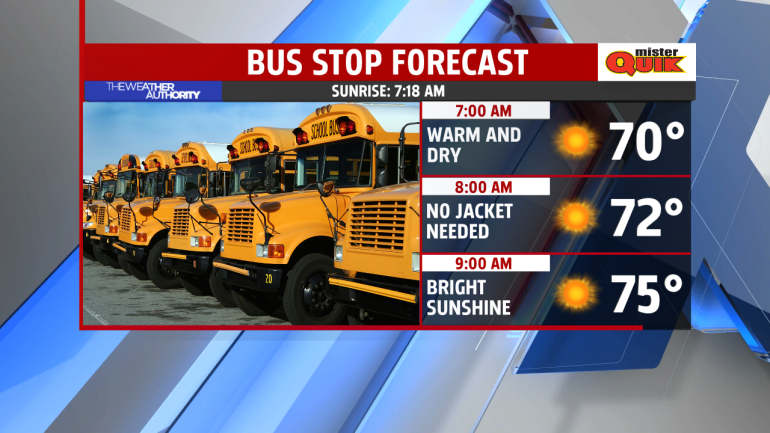 Summer has definitely made a come back in the state with highs in the lower 90s!
Due to high humidity we will feel closer to 100º at times during the afternoon. Stay hydrated and don't forget the sunblock!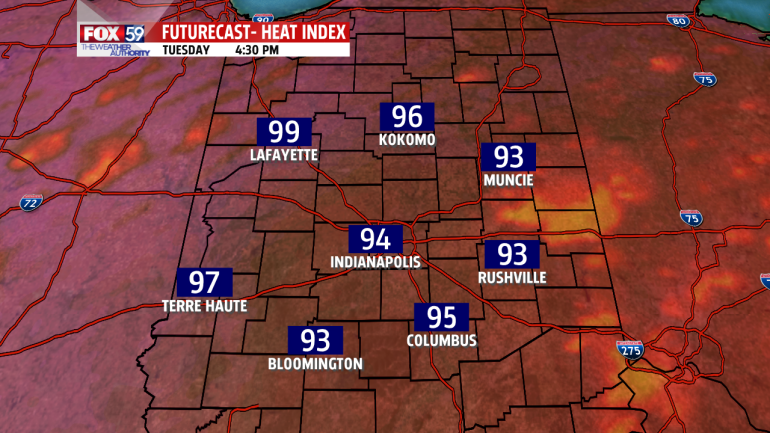 During peak heating a few showers may develop but they will be short lived and widely scattered. Most areas will miss out on the rain completely.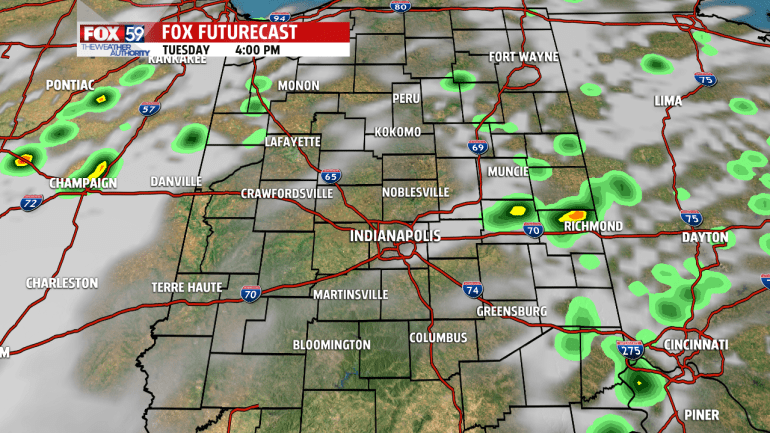 Wednesday will be the hottest of the next 7 with heat index values once again in the upper 90s to near 100º. High pressure breaks down Thursday as a front moves into the area bringing showers and thunderstorms through Saturday. Conditions are looking fantastic for the Colts game on Sunday with low humidity and cooler temperatures!