This is an archived article and the information in the article may be outdated. Please look at the time stamp on the story to see when it was last updated.
INDIANAPOLIS, Ind. --Good Sunday afternoon! It's hot and sticky outside with temperatures in the upper 80s to near 90 degrees. Dew points are in the low 60s today which makes it feel a bit humid outside. It's also been a windy day with gusts up to 30 mph. An Air Quality Alert is in effect for many areas across central Indiana due to the forecast of high levels of ground-level ozone.
Tonight will be mostly clear with lows in the upper 60s and light south, southwest winds. Monday will bring the heat again with highs near 90 degrees. Heat indices will be in the low 90s on Monday. Dew points will go up through the week with heat indices approaching the mid-90s by Tuesday.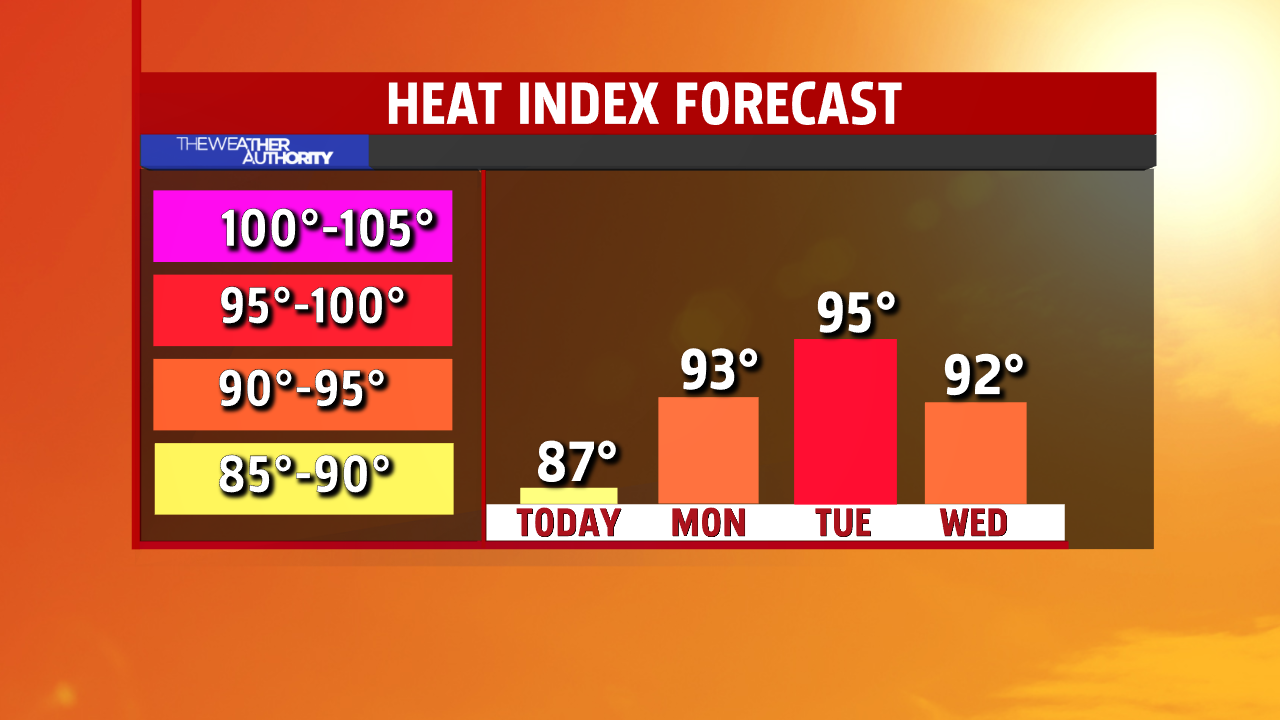 Find a way to keep cool this week as highs are forecast in the upper 80s and low 90s with increasing humidity. While high pressure has a hold on Indiana's weather, a stray shower can't be ruled out Monday afternoon south of Indy.
The better chance of t-storms will be Tuesday and those chances will continue into Thursday. --Danielle Dozier