This is an archived article and the information in the article may be outdated. Please look at the time stamp on the story to see when it was last updated.
INDIANAPOLIS, Ind. --Good Monday afternoon! We've enjoyed nice weather the past few days and while not everyone will see rain the next couple of days, we'll have chances in the forecast. Tonight, if you're heading to the Indiana State Fair, plan on dry conditions and warm weather.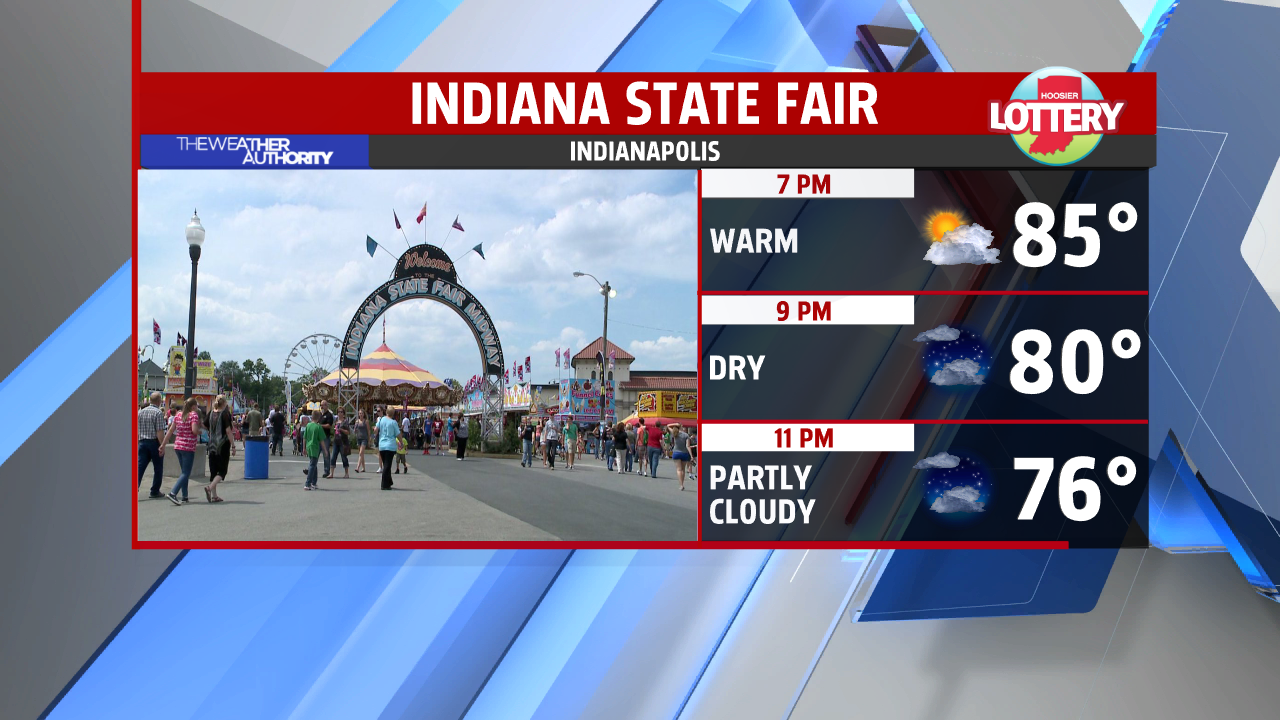 Patchy fog will develop overnight into your Tuesday morning. Tuesday afternoon will bring the heat and humidity. Dew points will come up into the upper 60s with highs near 90 degrees. Heat indices will approach the mid-90s. We'll also have a slight chance of rain with the best chance to the south and east of Indy. Not everyone will see rain on Tuesday.
Rain chances will continue through the end of the week as the ridge of high pressure breaks down a bit. Highs will reach the low 90s this week with heat indices nearing 100 degrees by mid-week. Widespread rainfall arrives Saturday as a cold front moves through the area. --Danielle Dozier