This is an archived article and the information in the article may be outdated. Please look at the time stamp on the story to see when it was last updated.
INDIANAPOLIS, Ind. --Good Tuesday afternoon! It's another hot one this late September. Temperatures rebounded to the mid-80s today after a start in the low 60s. Today is a Knozone Action Day and Wednesday will also be a Knozone Action Day. This means that ground level ozone levels are expected to be higher and those with respiratory illness should limit exposure.
Wednesday will bring the heat. Temperatures will once again climb to the upper 80s.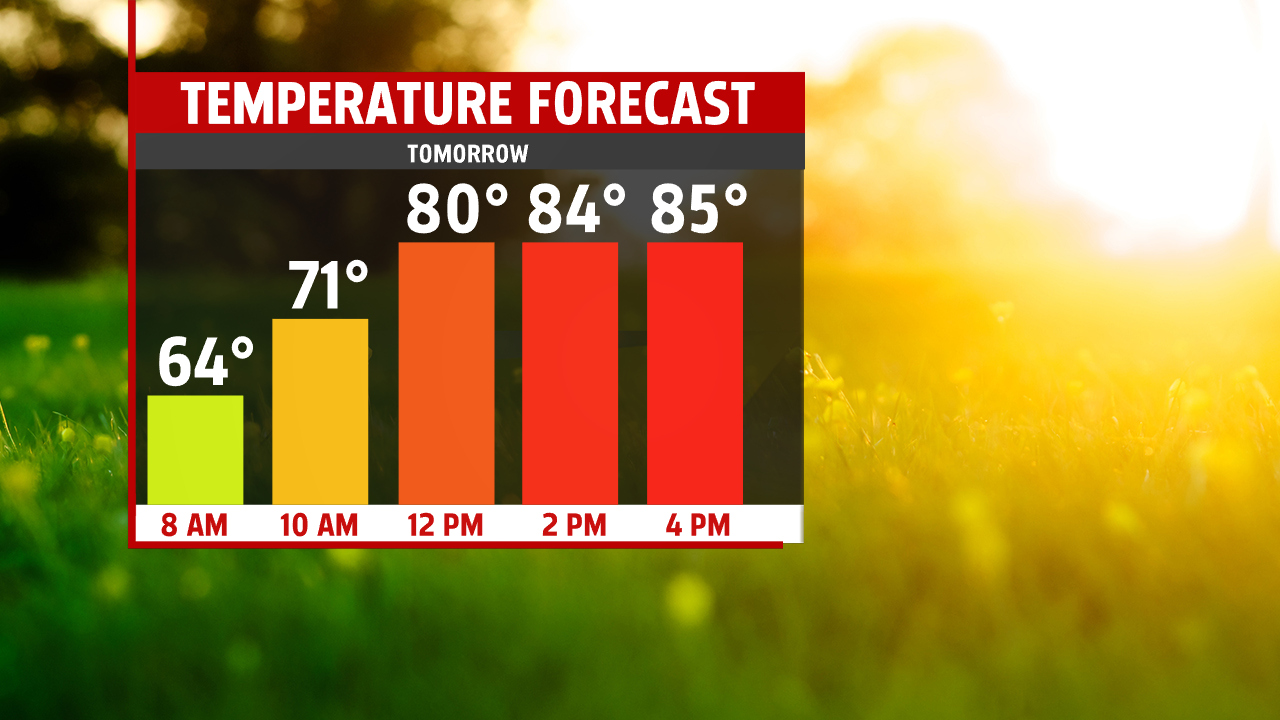 Thursday will mark the start of fall at 10:21 a.m. but it won't feel like it. Lows in the morning will be in the low 60s with highs near 90 degrees. The average low this time of year is 54 and average high, 76 degrees.
Dry conditions will prevail through the end of the week. A weak front may slide in on Saturday and bring at least a low-end chance of rain. The next best chance of rain will be next Monday as a stronger front moves through.
This front will bring windy conditions, cooler air a chance of rain and storms. Highs may fall to the low 70s and possibly the 60s for some by next Tuesday. Stay tuned! --Danielle Dozier