This is an archived article and the information in the article may be outdated. Please look at the time stamp on the story to see when it was last updated.
INDIANAPOLIS, Ind. --Good Wednesday afternoon! It's been another fabulous day in central Indiana with temperatures in the mid-70s and plenty of sunshine. Many of us saw or heard some rain and thunderstorms last night and early this morning. Indianapolis did not officially record any rainfall (at the airport) so our month-to-date rainfall is still 8.51 inches. This makes May the 8th wettest on record with no additional rainfall expected today.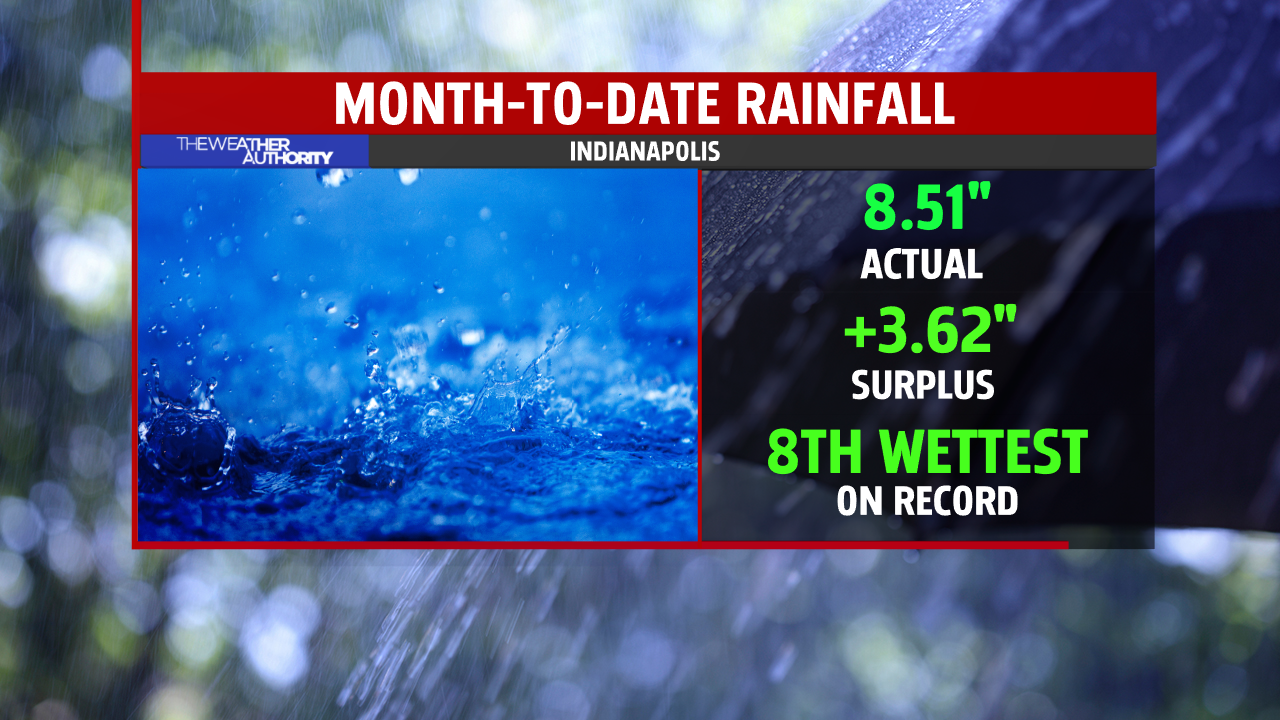 Tonight we'll be clear with temperatures falling to the mid-50s. Thursday will bring a sunny sky with light west, northwest winds and highs in the upper 70s. The humidity will also be comfortable.
Friday the humidity will increase and it will stay muggy through the weekend. Showers and thunderstorms look to develop at times Friday through Sunday as a series of warm and cold fronts move through. Some of the storms may be strong to severe as well as produce locally heavy rainfall. Highs will be in the low 80s this weekend. --Danielle Dozier