This is an archived article and the information in the article may be outdated. Please look at the time stamp on the story to see when it was last updated.
INDIANAPOLIS, Ind. --Good Sunday afternoon! It's been a windy day today with gusts to 40 mph in spots including Indianapolis. Here's a look at some of the peak gusts.
The winds will continue to be strong through this evening in the wake of a low-pressure system. They'll lighten up overnight with winds around 5-10 mph toward daybreak. Temperatures will be lower tonight and down in the upper 20s with a clear sky. Highs Sunday reached the upper 50s shortly after 3 a.m. Temperatures fell to the mid-40s toward daybreak Sunday with highs reaching the mid-50s in the afternoon. Monday will be a bit cooler.
A sunny day is in store for Monday with afternoon highs in the mid-40s. It won't be windy with winds only around 5 to 10 mph. 
Tuesday, Valentine's Day will be breezy with highs in the upper 40s. Dry conditions look to prevail for your dinner plans.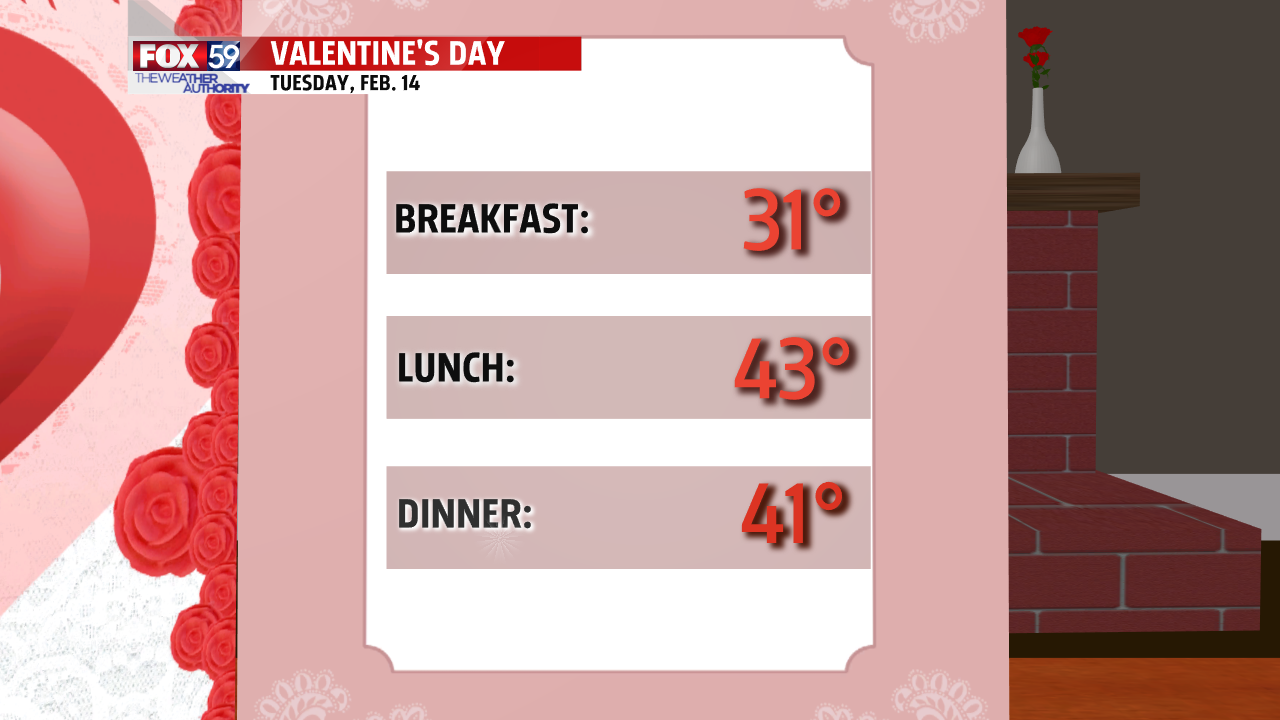 A trough of low pressure will move down over Indiana on Wednesday with the possibility of snow showers across the north and eastern part of the state. For now, I think Indy stays dry but we'll monitor trends. Colder air will be in place on Wednesday with highs in the upper 30s.
No real arctic air is on the horizon, in fact, temperatures will climb to the mid-50s by Friday. Near-record heat is possible next weekend as highs climb to the low to mid-60s. --Danielle Dozier