This is an archived article and the information in the article may be outdated. Please look at the time stamp on the story to see when it was last updated.
(Oct. 9, 2014) – Tracking more rain this morning scattered about the area with the steadiest falling across central parts of the state.  Rain chances will remain through the day with highs struggling to reach 60 degrees under heavy cloud cover.  Any storm chances should stay south of I-70.  Rain amounts for the next 24 hours should range between .10″ to .50″ with higher amounts south if storms develop this afternoon.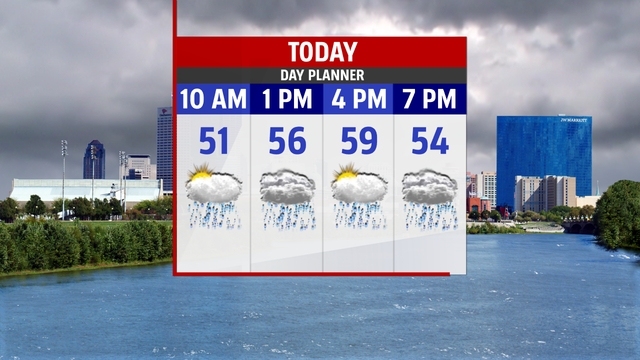 Rain chances for tomorrow?  Tough call on exactly who gets rain and who doesn't on Friday.  Most weather models are leaning toward rainfall for most in the early hours with it slowly drifting south through the afternoon.  With this said, expect best rain chances from I-70 (including downtown) and points south.  If you live north of the city, rain chances look very low for most of the day!
Expect a slow, steady climb into the the 70s for early next week with a more significant rain/storm-maker in play!