This is an archived article and the information in the article may be outdated. Please look at the time stamp on the story to see when it was last updated.
Happy Wednesday! We are starting off with mild temperatures and even broke a high temperature record overnight! At 11:59 p.m. Indy was at 61º!
Midnight was the warmest we are going to be all day as temperatures will fall to near 40 this afternoon. Some sunshine this morning with increasing cloud cover and winds around noon. 
As a disturbance moves through this afternoon a few light rain showers are possible, transitioning over to light snow in the evening. No accumulations are expected but slick spots are possible overnight as any wet roadways freeze over.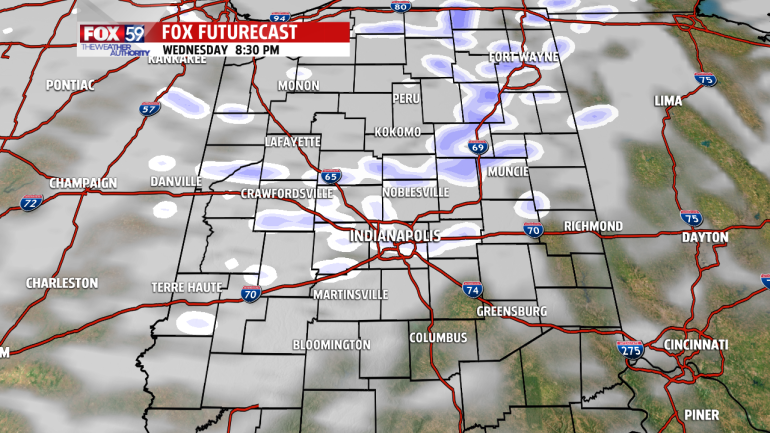 Tomorrow cold air will remain over the region keeping temperatures in the mid 30s with mostly cloudy skies and a few flurries. We warm back up into the 40s over the weekend with snow chances returning to start off the work week.