This is an archived article and the information in the article may be outdated. Please look at the time stamp on the story to see when it was last updated.
Good Thursday morning everyone! It is a chillier start to the day with temperatures in the lower to mid 30s. This is the first time since December 6th Indianapolis has fallen below 32º!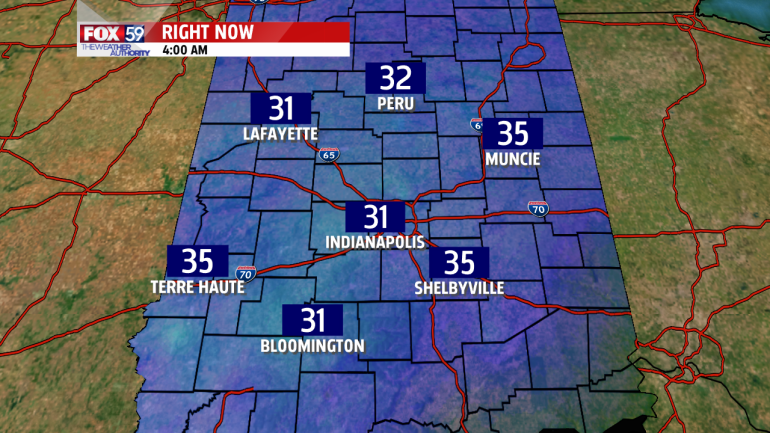 Grab the jackets this morning! Winds out of the west 5 to 10 mph are making it feel closer to the lower 20s!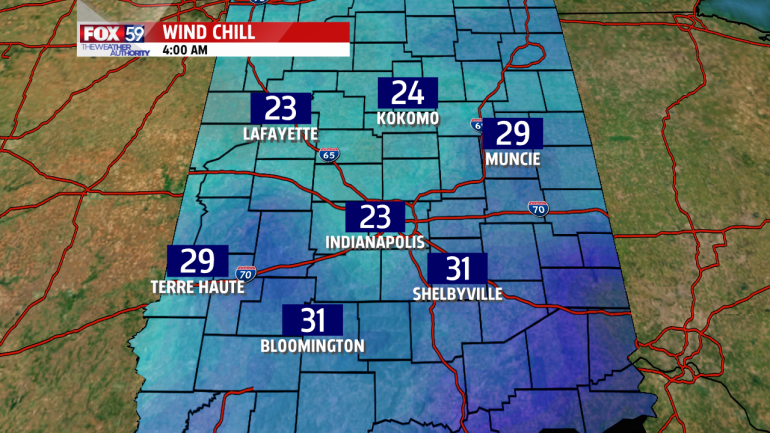 Today will feel more like a winter afternoon with highs in the upper 30s and lows falling into the mid 20s overnight. Typically we see highs near 38º and lows near 24º so we are right on average for this time of year. Clouds will filter back in through the day with limited sunshine.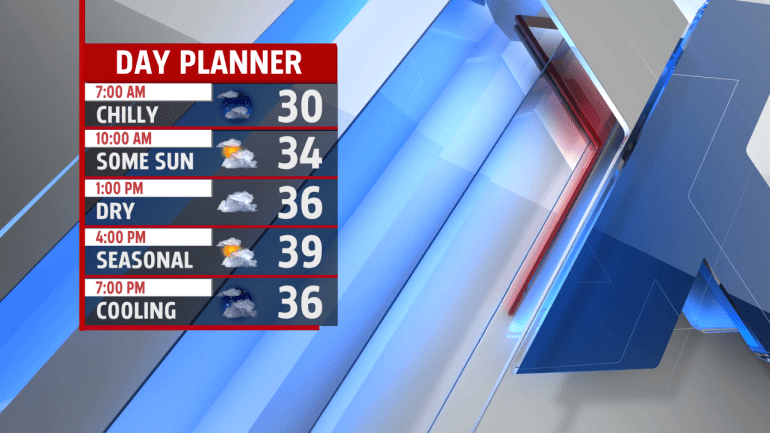 Tomorrow will be the coldest day of the week with highs only near freezing! A few flurries are possible as a disturbance moves through the area. Temperatures start to warm up again over the weekend with dry conditions. We return to a more active weather pattern next week with several chances for rain showers and temperatures in the 50s!