This is an archived article and the information in the article may be outdated. Please look at the time stamp on the story to see when it was last updated.
Another clear and very cold start this morning, as temperatures settled overnight into the upper 20s! A bright sunrise is expected again and roads look great and dry. Clouds will be increasing through the afternoon, while temperatures slowly creep back to seasonal levels (55°). Watch for a weak shower chance going into the evening, as temperatures hold steady and mild for tonight.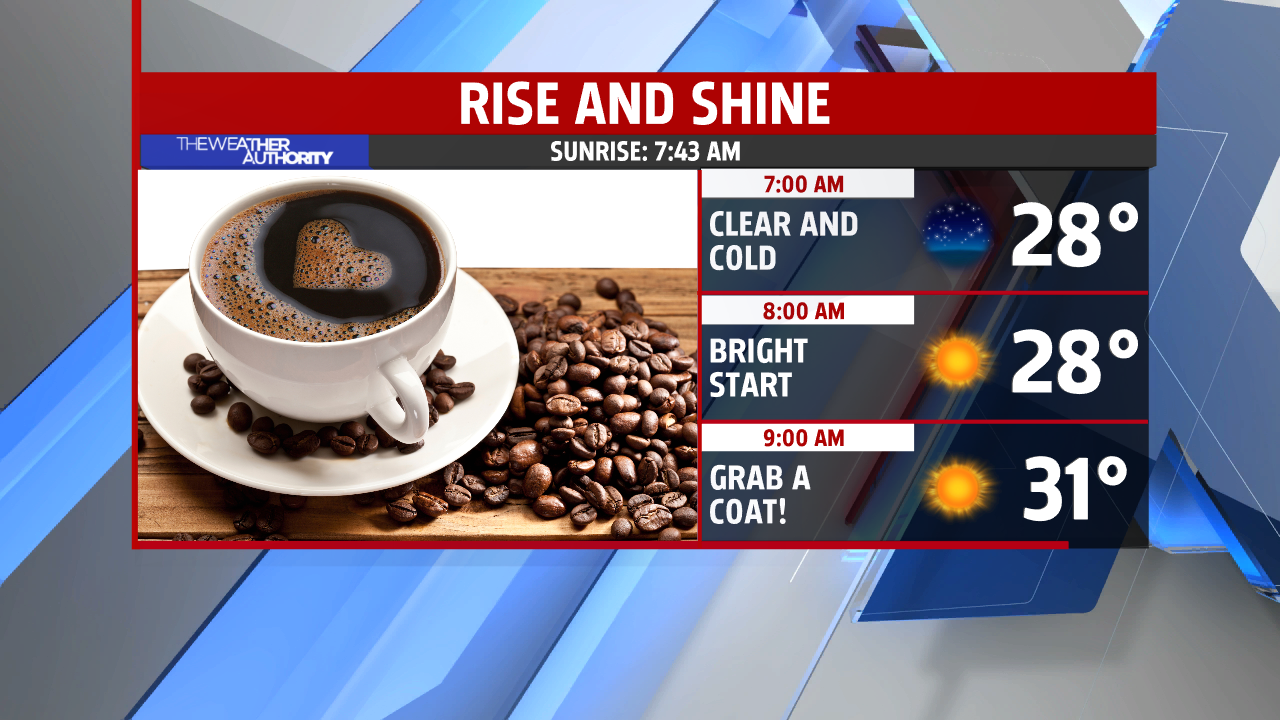 Warm and windy conditions return for your Friday, as temperatures move quickly up on southerly winds. This will mark a spring feel, as dew points climb, too (the addition of low-level moisture). Showers and storms still remain in the forecast for Saturday and Sunday! The coolest and wettest of the weekend remains for Sunday. Not as cold to open next week...