This is an archived article and the information in the article may be outdated. Please look at the time stamp on the story to see when it was last updated.
INDIANAPOLIS, Ind. –Good Monday afternoon! It's been a hot day but less humid with dew points in the 40s and low 50s in Indianapolis. However, a warm front located just southwest of Indy at 4:30 p.m. has it more humid in those areas this afternoon with dew points in the low 60s.
That warm front will lift across the area tonight with a slight chance of showers by Tuesday morning. Lows will be in the upper 60s. The map below shows the green where it is more humid.
We'll build in the cloud cover and the humidity tonight with light southeast winds. Highs Tuesday will be in the upper 80s with scattered showers and t-storms. Some of the storms on Tuesday may produce a quick 0.50 to 1 inch of rainfall and lead to localized flooding. Gusty winds will also accompany the strongest storms.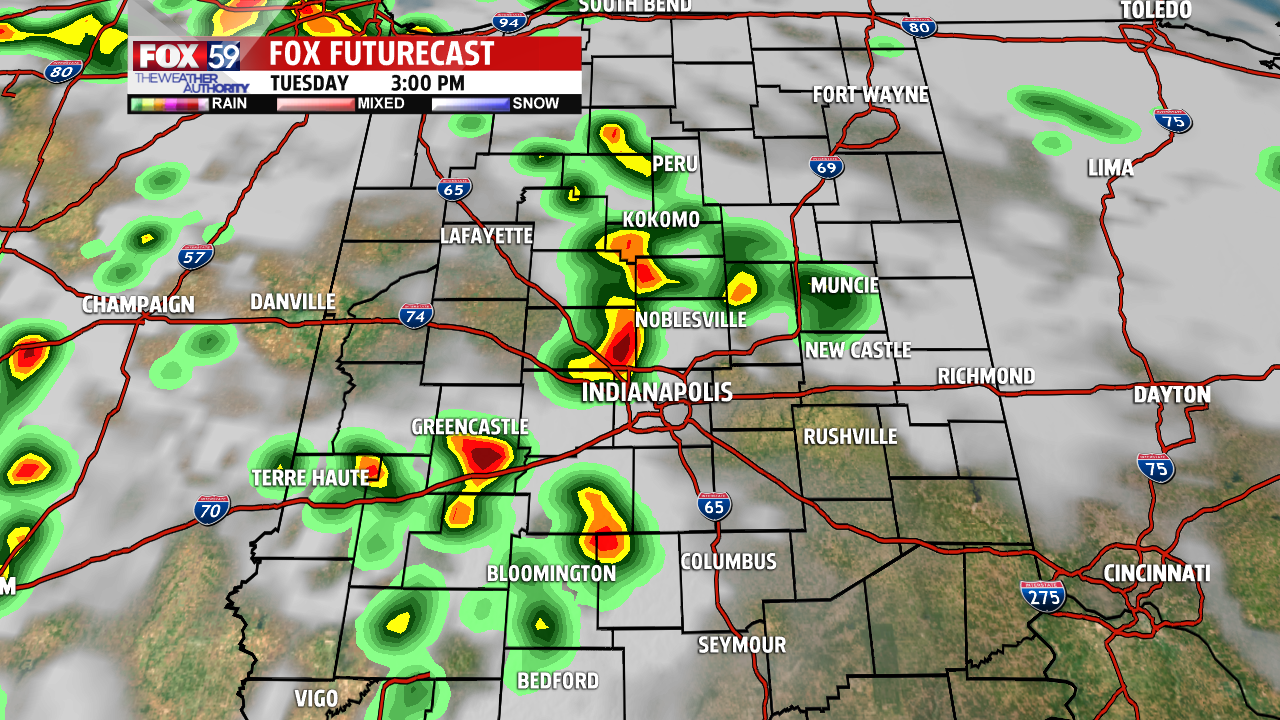 As we move into Wednesday, an upper low will move in from the northwest and bring a greater risk for severe weather. Large hail, damaging winds and heavy downpours will accompany the strongest storms mid-week. Highs will still be near 90 degrees with dew points in the 70s. It will be very humid.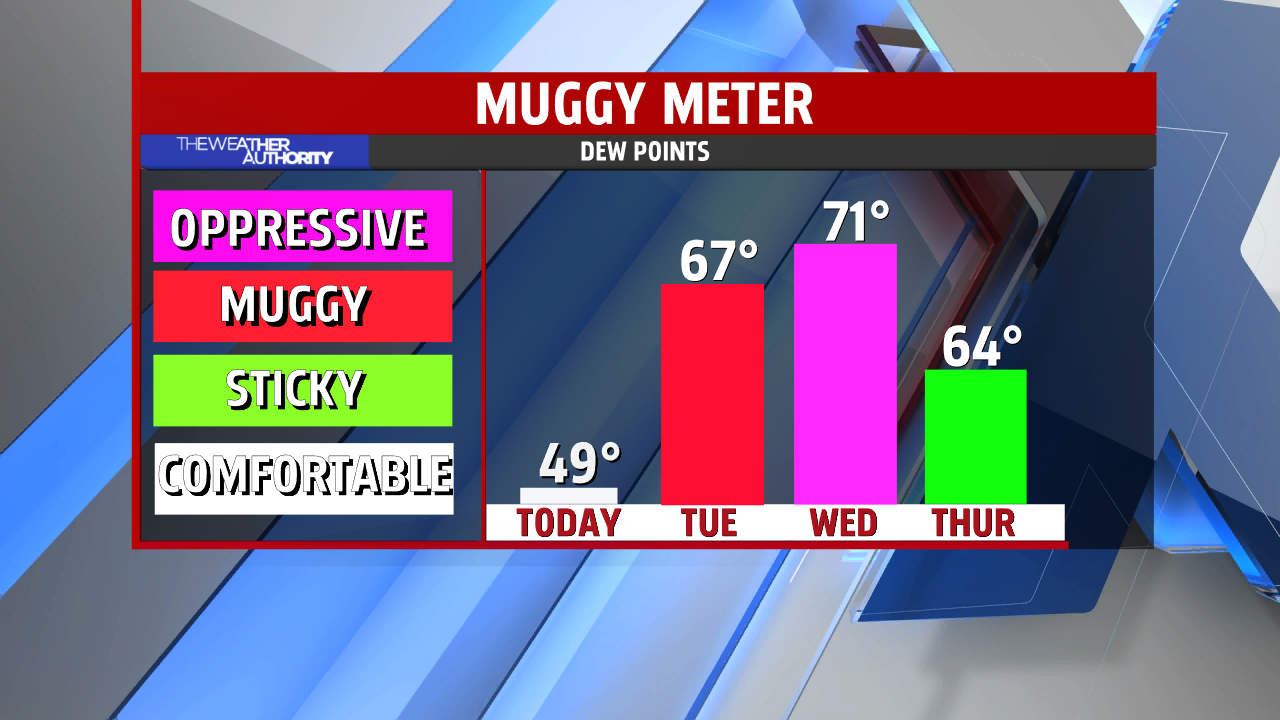 Father's Day weekend will bring sunshine with highs in the low to mid-80s. –Danielle Dozier