This is an archived article and the information in the article may be outdated. Please look at the time stamp on the story to see when it was last updated.
Update at 11 pm: A Flash Flood Watch continues for central Indiana until Noon on Monday. Storms tonight will be capable of heavy rainfall and flash flooding with many producing a quick 1 to 1.5 inches of rainfall!
INDIANAPOLIS, Ind. --Good Saturday afternoon! Heavy rainfall and thunderstorms moved across central Indiana Friday night into Saturday morning leading to more than two inches of rain. Radar estimates that as much as four inches of rain fell across some southern counties. Severe weather also occurred to our south with 10 damaging wind reports and numerous hail reports. Trees snapped in Bloomington and Columbus.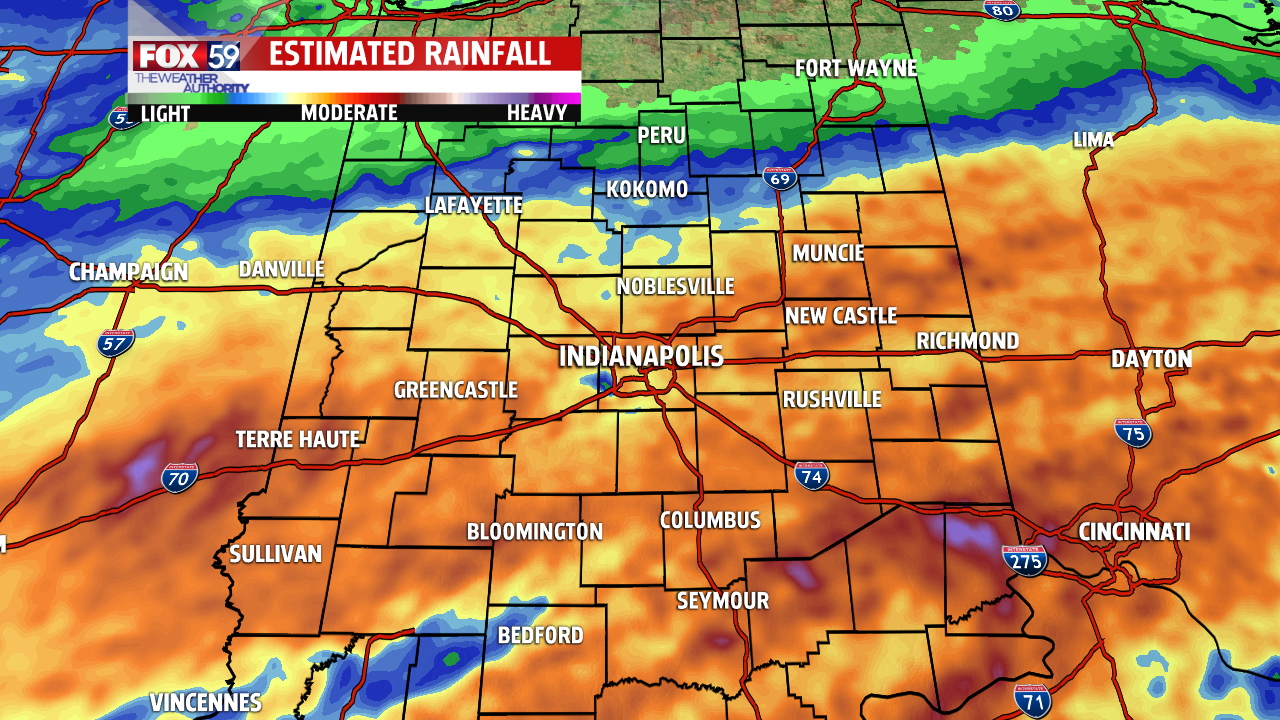 At 5 p.m., we're getting a break from the rain. However, thunderstorms may once again *try* to develop this evening. A cap (or lid on the atmosphere) is in place right now. As winds just above the surface increase after sunset (low-level jet), storms will try to form near and south of the warm front which includes Indianapolis. We're also monitoring storms in Illinois that will continue to move east into Indiana as the night wears on. Those storms look to be on the state line by 9 p.m.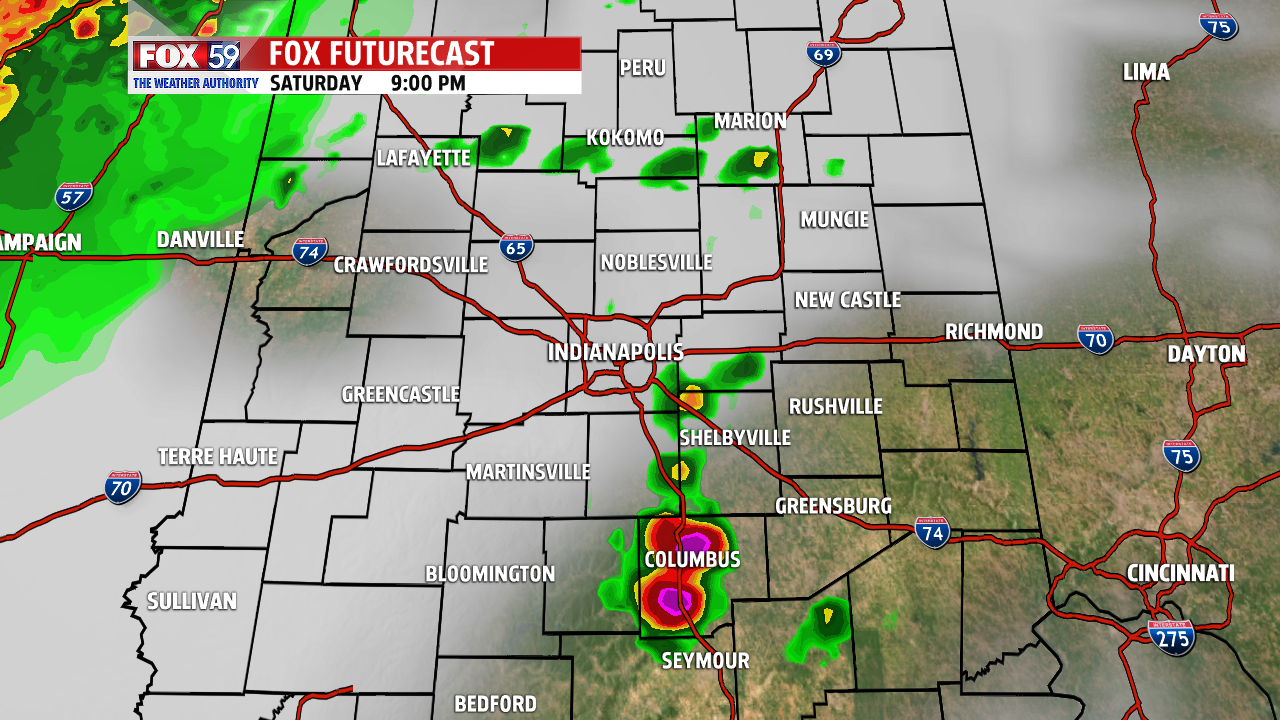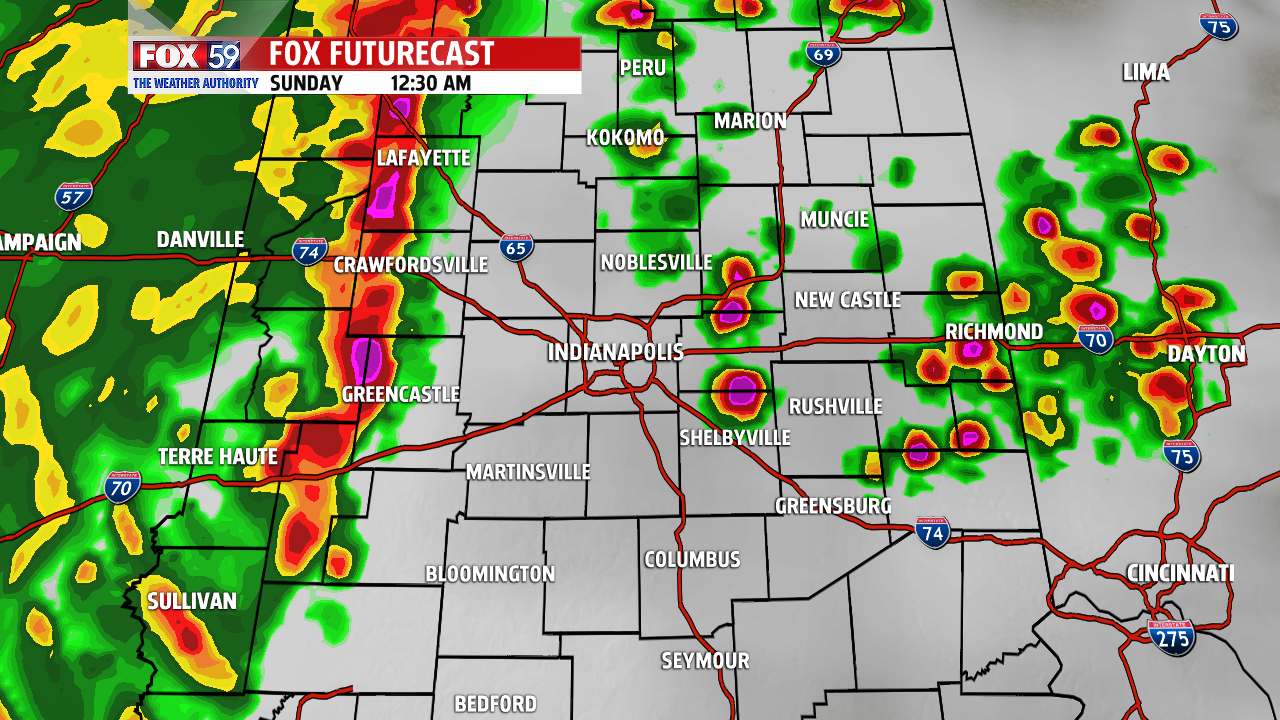 The Storm Prediction Center has Indianapolis and points to the south in a slight risk for severe weather. Basically, this is the area which resides in the warm, humid air and has the best chance for severe thunderstorm development this evening. The atmosphere favors a risk for damaging winds although a tornado and hail cannot be ruled out.
A Flash Flood Watch continues until 8 a.m. Monday as models show the *potential* for an additional two inches of rain through this time frame. Heavy rainfall is a threat in thunderstorms.
Thunderstorms are likely overnight into early Sunday morning. Temperatures will be in the mid-60s with breezy winds to start the day. Sunday afternoon will be warm, humid and windy with gusts to 30 mph and temperatures in the low 80s. There looks to be some hours of dry time Sunday before more thunderstorms once again move in during the late afternoon. There will be a risk of severe weather. Another round of storms look to move in early Monday along a cold front.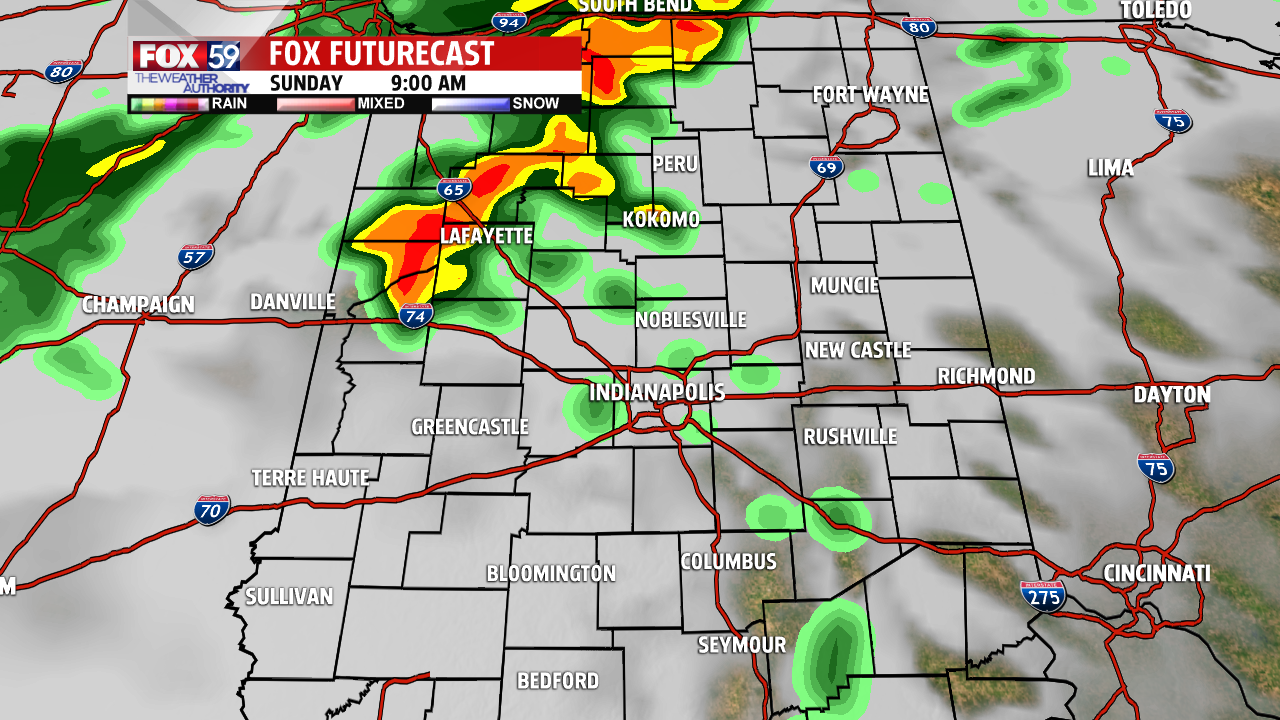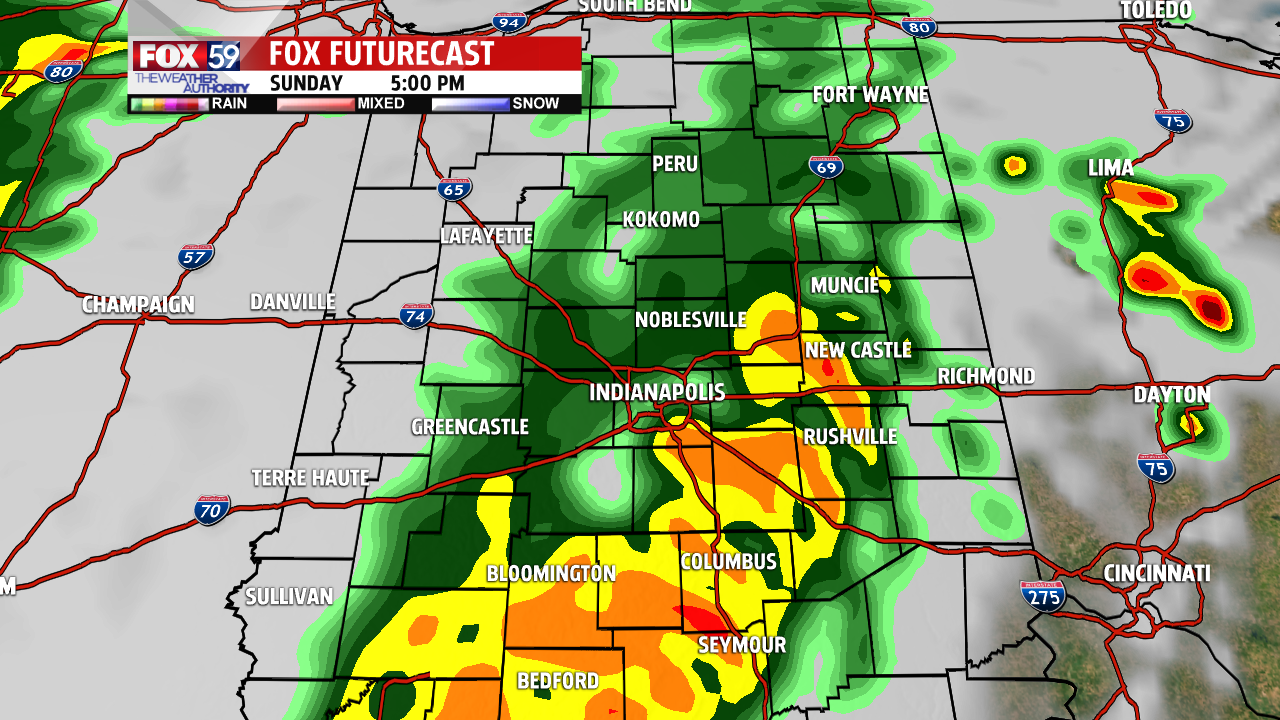 Expect falling temperatures from the mid-60s on Monday with windy conditions. Winds could gust up to 40 mph.
Tuesday will be dry with more rain moving back in by the middle of the week. --Danielle Dozier