This is an archived article and the information in the article may be outdated. Please look at the time stamp on the story to see when it was last updated.
There was a report of a tornado this evening in Greene Co just before 7:30 PM southwest of Worthington.
The  tornado warning was issued and in effect thru 8 PM for a portion of Green, Owen and western Monroe Co. but was cancelled early.  A pair of northeast and eastbound t-storms converged over Owen, Greene and western Monroe Co.  just before 7:30 pm creating a brief spin up of a tornado.  A small tornado was observed with damage to a barn per the emergency manager to the NWS Indianapolis.  Brief rotation was detected on Guardian Radar as the storm moved northeast toward Monroe county then weakened.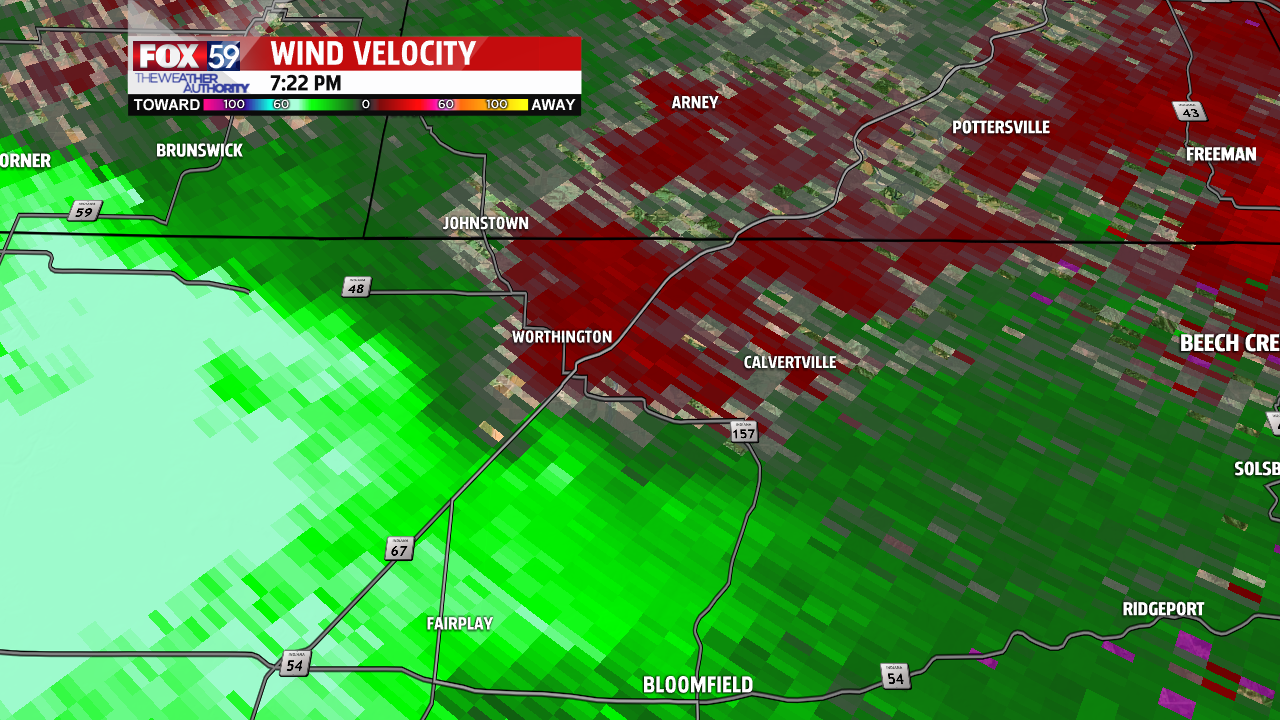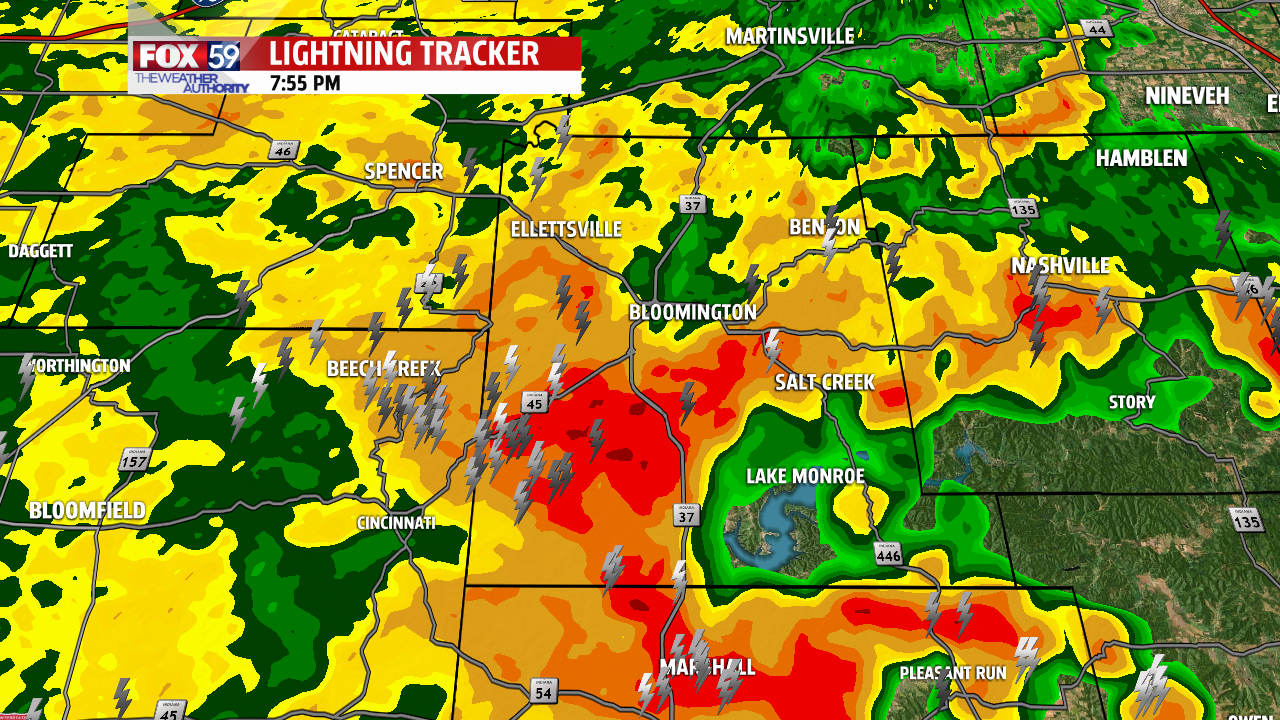 THUNDERSTORMS DEVELOPED EARLY AFTERNOON
The first storms of the day were developing shortly after 2:30 PM.  The thunderstorms became more numerous through the evening.  Locally heavy downpours and frequent cloud to ground lightning strikes were the main threat but a few gusty or even severe storms produced hail reports through 7 pm.
Late Tuesday afternoon thunderstorms have increased in coverage and a few storms have produced hail.  A stronger storms prompted a severe t-storm warning until 4:15 pm over Decatur Co.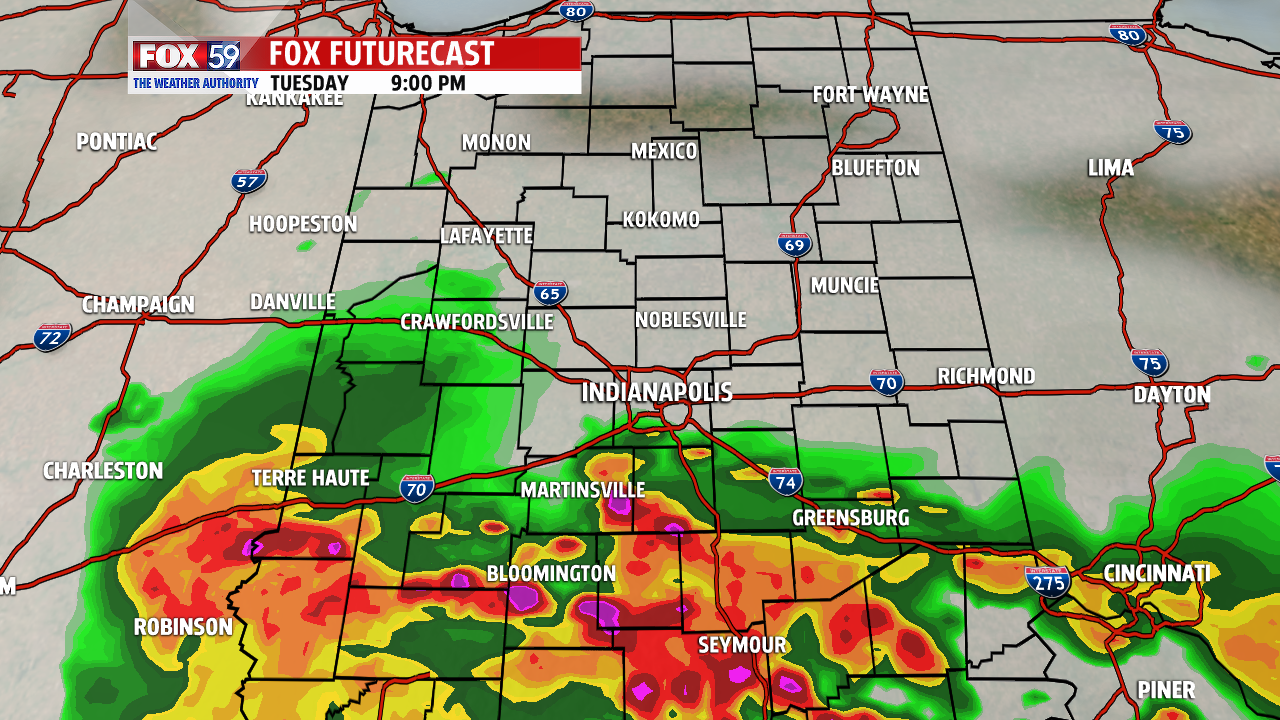 SEVERE THUNDERSTORM WATCH UNTIL 11 PM
A slow moving front will drift south after sunset bringing a wind shift overnight.  It is along this front that storms will focus.  A disturbance riding in from Illinois later tonight will bring more wide-spread rain around sunset through 12 AM.  There is a possibility that a few storms over south-central Indiana could be sever at that time.  large hail to 2" and wind gusts to 60 mph could occur in a few storms.  Trends will be monitored for a possible watch box this evening.