This is an archived article and the information in the article may be outdated. Please look at the time stamp on the story to see when it was last updated.
FOGGY NIGHT
Central Indiana is camp and foggy for Valentine's Day this evening. Temps are rising with patchy light rain around. Visibility will lower through the night and it may be very foggy in some locations early Thursday morning.
WETTEST AND WARMEST OF THE YEAR
The real rain threat is Thursday and it will be a soaking rain. Rainfall will reach peak coverage just after noon at nearly 85 percent of the area with rainfall totals nearing 1 inch. It will be the LARGEST rainfall since November 18.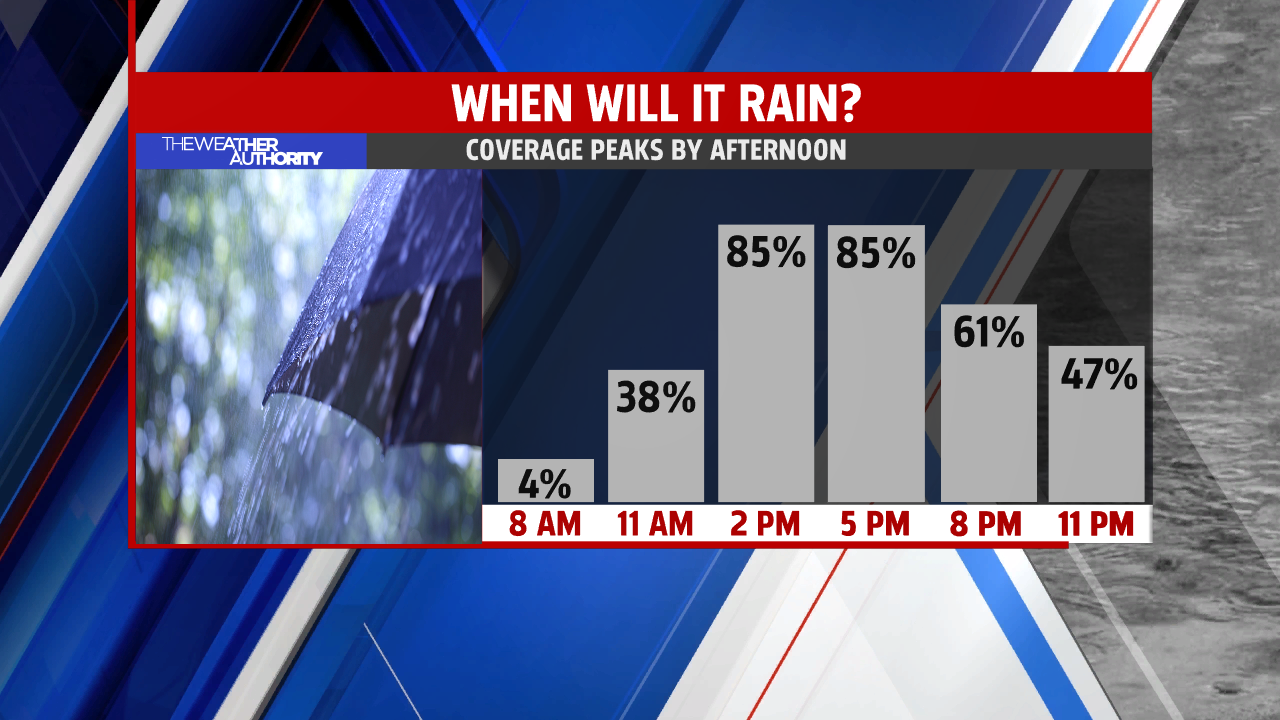 It's warming up! Despite the rainfall, the WARMEST of 2018 arrives Thursday, but it will be brief. We will crack 60-degrees for the first time since December 5, then sharply colder Friday!