This is an archived article and the information in the article may be outdated. Please look at the time stamp on the story to see when it was last updated.
Feeling the chill?? Many of us made it down into the mid and upper 20's early this morning. That includes Indianapolis which hasn't seen temperatures below 30° since mid-April!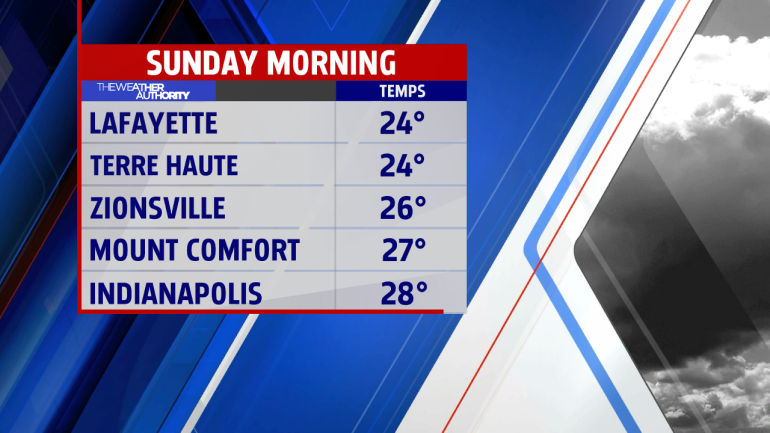 We'll be warmer tonight but still absolutely on the cool side. Lows dropping down to the mid 30's by early Monday morning.
The calm winds made things feel a little better this afternoon but highs still barely made it into the 50's. That puts as at the 11th straight day below normal. These are average high temperatures for late November!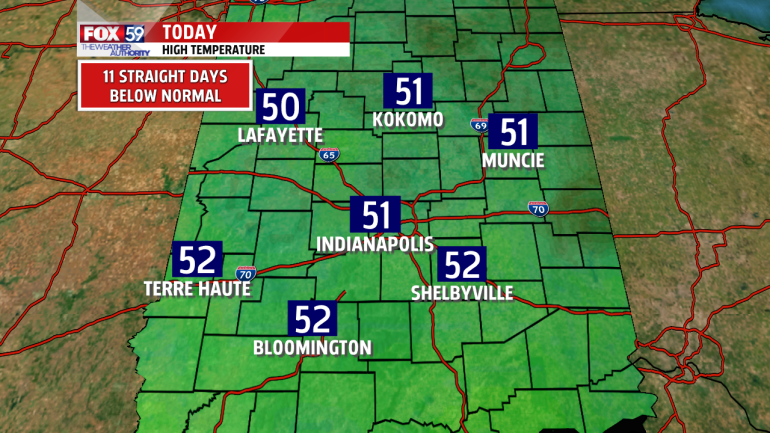 However, a warm-up is coming! We're only talking highs in the lower 60's but it is still warmer.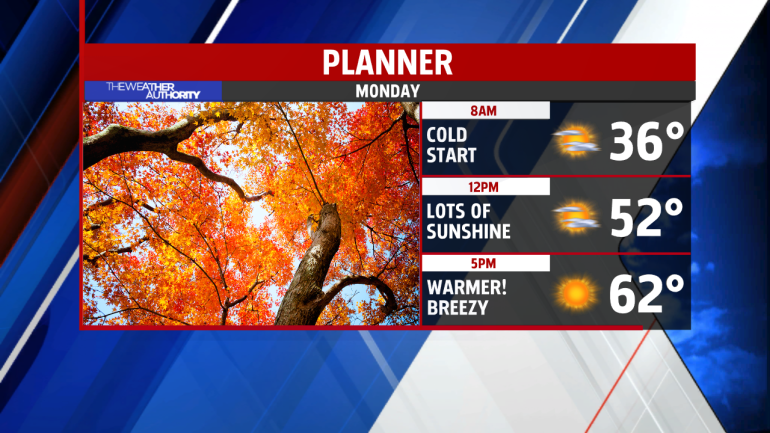 We'll be VERY close to seasonal highs by tomorrow afternoon.
Warmer but breezy tomorrow. Don't worry, we're not looking at 60 mph wind gusts like we had on Saturday. However, winds gusting near 20 mph are certainly possible by late morning through the afternoon.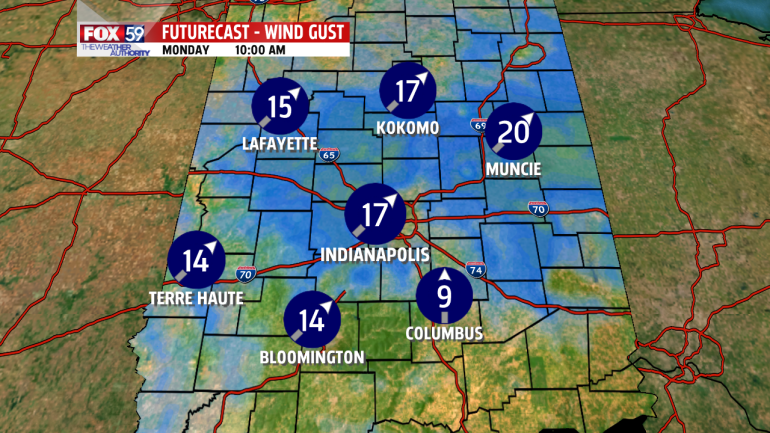 Enjoy the mild temperatures while you can. They don't last long at all. By Tuesday, a new cold front will drop temperatures back to the mid 50's and then into the lower 50's by mid-week.