This is an archived article and the information in the article may be outdated. Please look at the time stamp on the story to see when it was last updated.
INDIANAPOLIS, Ind. --Good Saturday evening!
All eyes are focused on the forecast for the 100th running of the Indianapolis 500 and Memorial Day. Model data shows a weak cold front slipping through the area Sunday afternoon. The best chance of showers and t-storms in Indy will be close to and after 2 p.m. Thunderstorm chances will be highest from near Indianapolis and points east thereafter. T-storms will be capable of heavy rain, strong winds and small hail.
Most of the day will be dry, warm and humid. Plan on morning temperatures in the upper 60s and climbing to the upper 70s by Noon. Dew points are also forecast in the low/mid-60s so it will be humid too. Keep yourself hydrated!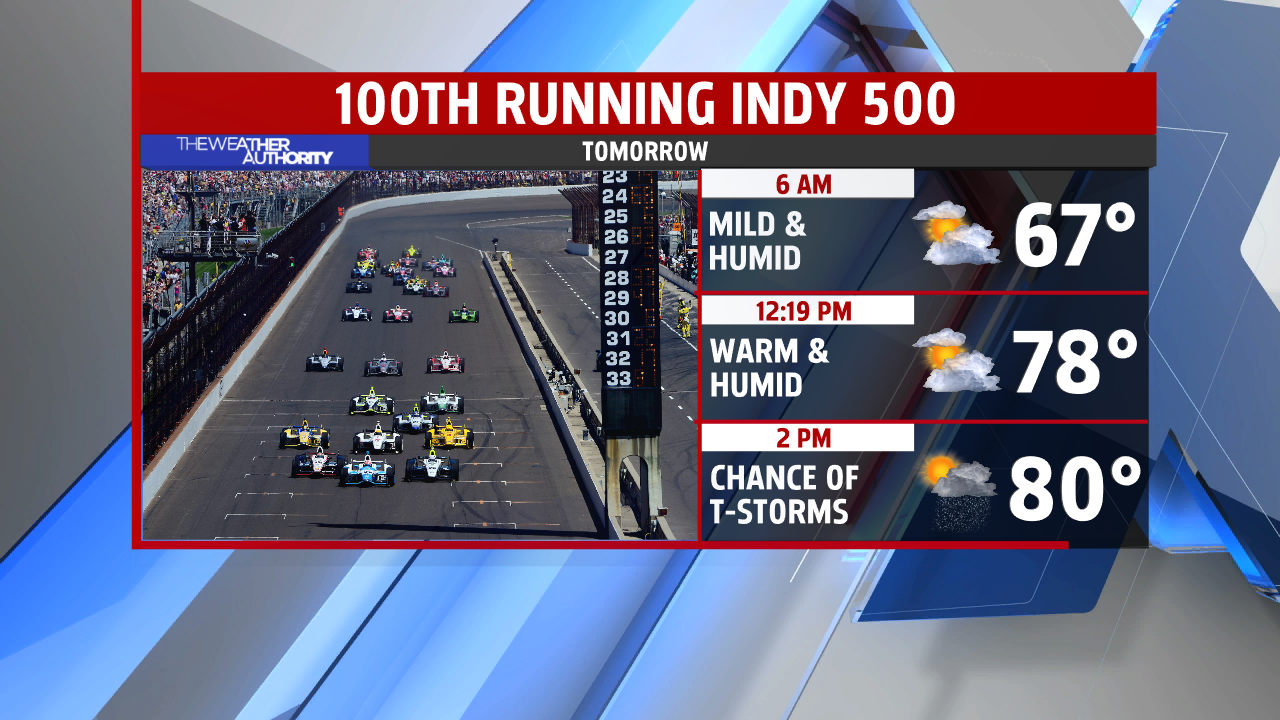 Memorial Day will bring a mix of sun and clouds with highs in the low 80s. Tuesday will be mostly sunny with highs in the mid-80s. The good news is, the humidity will come down a bit to start the week. Showers and t-storms will once again arrive by the middle of next week. --Danielle Dozier