This is an archived article and the information in the article may be outdated. Please look at the time stamp on the story to see when it was last updated.
Tracking showers on radar already this morning, along with cool temperatures in the 40's and 50's!  More storms to redevelop this afternoon (like yesterday) with small hail, lightning and wind gusts up to 40 mph…afternoon readings should be back into middle 60's.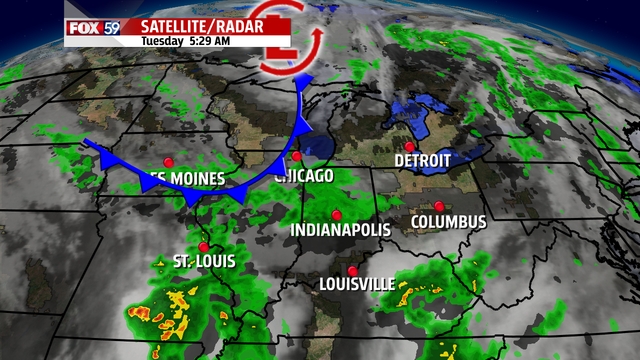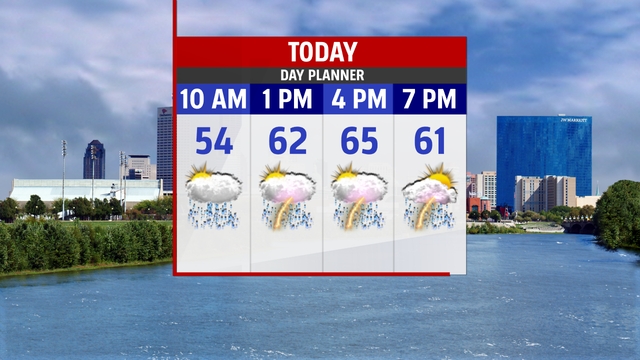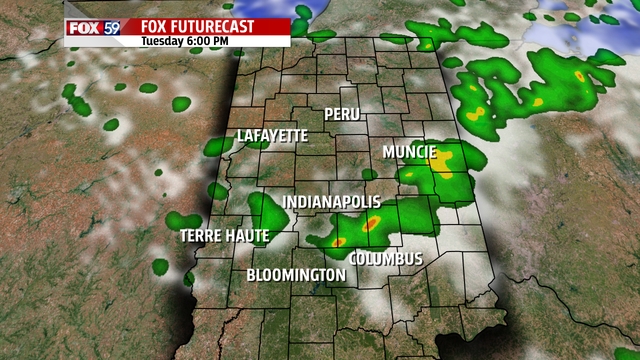 LUNAR ECLIPSE TONIGHT
Weather permitting, a lunar eclipse will be visible in central Indiana before sunrise Wednesday. The current forecast is promising with mostly clear skies early Wednesday.
Here is the time line of Wednesday mornings Lunar Eclipse:
The moon will first edge into our shadow at 4:16 a.m. EDT
Actual total eclipse will begin at 6:25 a.m
End at 7:24 A.M., almost an hour of totality.