This is an archived article and the information in the article may be outdated. Please look at the time stamp on the story to see when it was last updated.
A cold front to the west will descend upon us later today/tonight and with it comes rain, plus a cool down!  After such a beautiful stretch of sunny days, clouds are already on the move and although gray skies are back, mild air remains at least through this afternoon and early evening.  Here is a timeline of the rains arrival: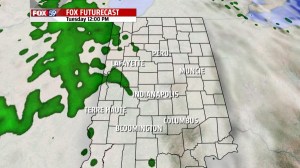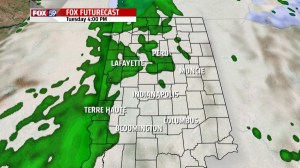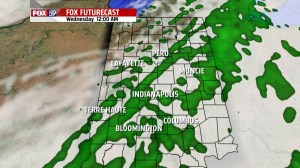 Computer models are showing an average rainfall total of 0.17″ for central Indiana this evening and overnight!  Some thunder too but nothing too severe is expected at this time…Here is  a breakdown of today's sky conditions and temperatures…by the way this is the warmest of the week!