This is an archived article and the information in the article may be outdated. Please look at the time stamp on the story to see when it was last updated.
INDIANAPOLIS, Ind. --Good Sunday afternoon! What a warm and windy day in central Indiana! Temperatures climbed to the upper 70s as expected with strong wind gusts to 35 mph. Today was the warmest day all year in Indianapolis as the high temperature reached 77 degrees. It was also the warmest day since November 2, 2016.
It will stay windy tonight under a partly cloudy sky. Temperatures will only drop to the upper 50s with gusts to 30 and 35 mph.
Monday will bring a mostly cloudy sky as we build in clouds ahead of an advancing cold front and low-pressure system. However, it will still be warm and windy with highs in the mid-70s. While we'll have a slight chance of a shower in the morning hours, the better chance of t-storms will come in the early evening and night hours.
Hi-resolution models show the potential for a few thunderstorms in the late afternoon or early evening with movement from southwest to northeast.  However, there's a strong CAP or lid on the atmosphere which may prevent any storms from forming. We'll watch it. The best chance of storms will be in the evening/night hours as a cold front moves in. While there will be a few things that inhibit the overall widespread severe threat, there may be a few storms that try to go severe with mainly a damaging wind and large hail threat.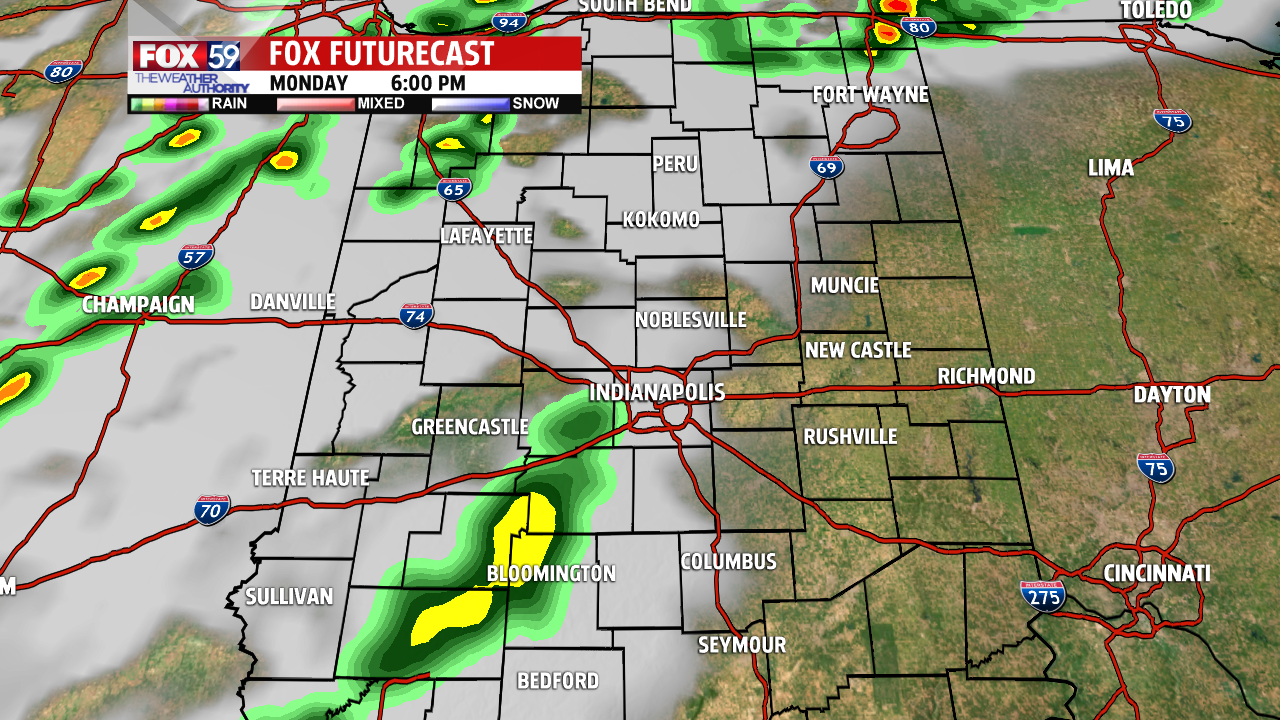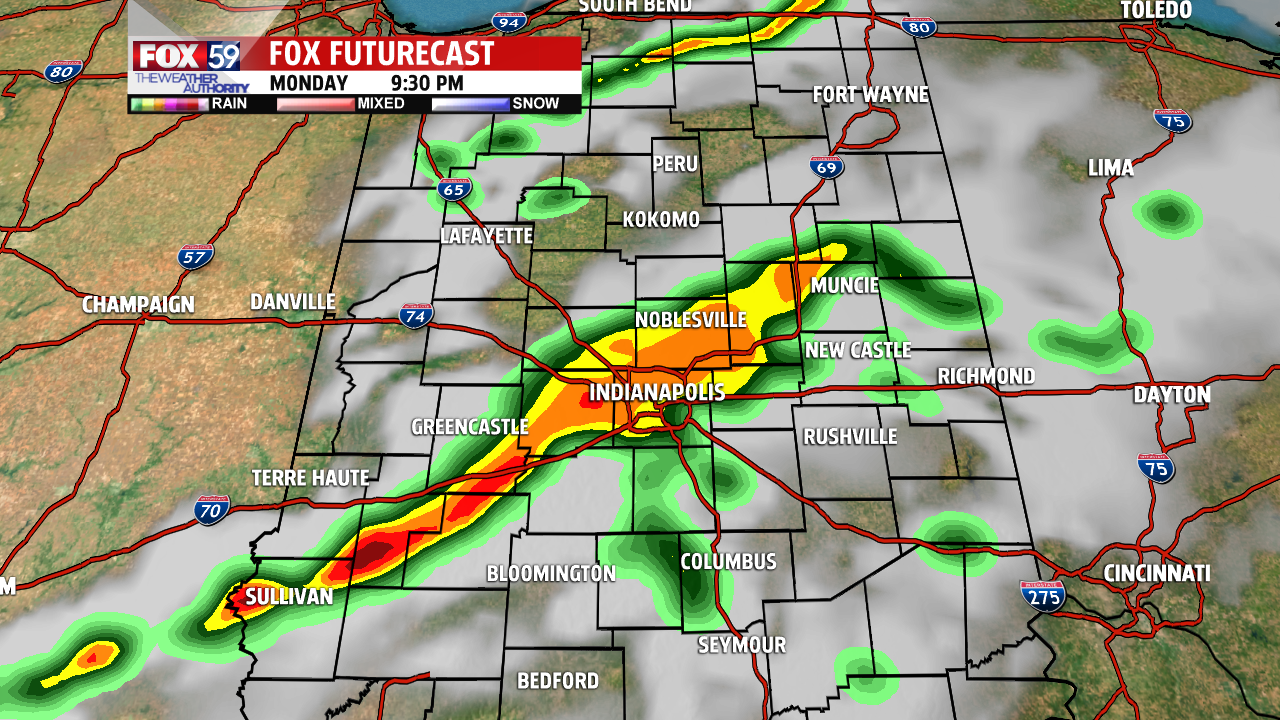 It's also interesting to note that several different models show an area of enhanced precipitation from Clay and Owen Counties northeast into parts of Marion and Hancock Counties. This needs to be watched as data suggests a potential flash flood threat. Rainfall amounts of 0.25 to 0.50 inches are possible in the strongest t-storms.
Aside from a few lingering showers early Tuesday, most of the day will be nice and spent breezy and a little cooler with highs in the upper 60s.
The 70s will return into Thursday and the rest of the week. An early look at your Easter forecast brings highs in the 70s with a slight chance of rain. --Danielle Dozier