This is an archived article and the information in the article may be outdated. Please look at the time stamp on the story to see when it was last updated.
INDIANAPOLIS, Ind. –Tropical Storm Harvey is bringing catastrophic flooding to the Houston metro area as tropical moisture continues to feed into the storm from the Gulf of Mexico. The storm is stationary so the same areas of Texas keep getting hit with heavy, relentless rain. Here's a look at I-610 in Houston from Sunday morning. The pic is courtesy of the Houston TranStar.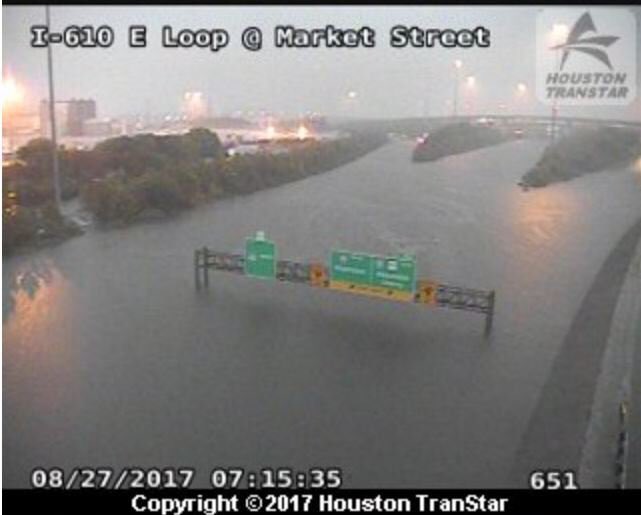 Harvey hit southeast Texas Friday night as a Category 4 hurricane with maximum sustained winds of 130 mph. It was the first Category 4 hurricane to hit the U.S. since Charley in 2004. With the high winds also came tornadoes. The threat of flooding continued to increase into the weekend and as of Sunday morning, Houston had seen 24 inches of rainfall! Most of that fell in a short period of time leading to unprecedented water rise throughout the city. Here's a look at the estimated rainfall from Aug. 25 through Sunday afternoon. Keep in mind this is an estimate and there have been reports of up to nearly 30 inches of rainfall in the Houston metro area as of Sunday afternoon.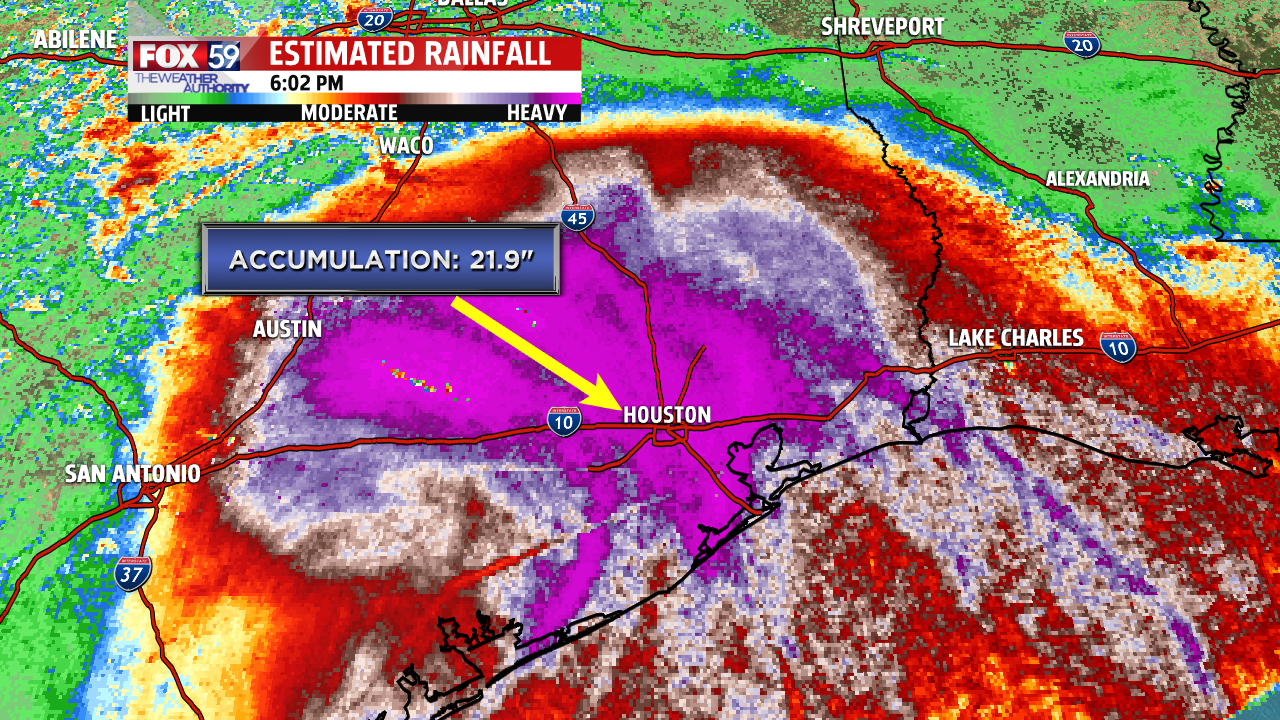 The most rainfall Texas has ever seen from a tropical cyclone is 48 inches back from Amelia in 1978. The forecast calls for additional rainfall of up to two feet which means by the the time the storm is over, about 50 inches of rainfall is possible!
Harvey is still a tropical storm at this point with maximum sustained winds of 40 mph. It looks to stay around the area if not move back south into the Gulf before coming back onshore again. It will be around Texas through at least Thursday. The threat for flooding and tornadoes will continue through the week.