This is an archived article and the information in the article may be outdated. Please look at the time stamp on the story to see when it was last updated.
Finally! A day with temperatures rising back above average. It wasn't by much, but we did hit 50° this afternoon. A little break from the last 16 days where temperatures have stayed below normal.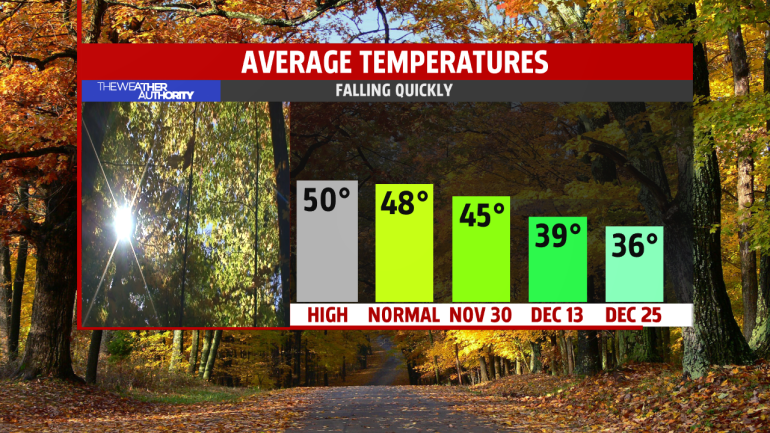 Southerly winds bringing us warmer temperatures are also bringing rain showers into the evening hours. The bulk of the rain will arrive after 11 PM but those who plan to venture outdoors this evening, should still have rain gear with them, just in case. A few showers will be in the area earlier, which could impact the City of Lights celebration tonight. Lights go on at 7:55 PM.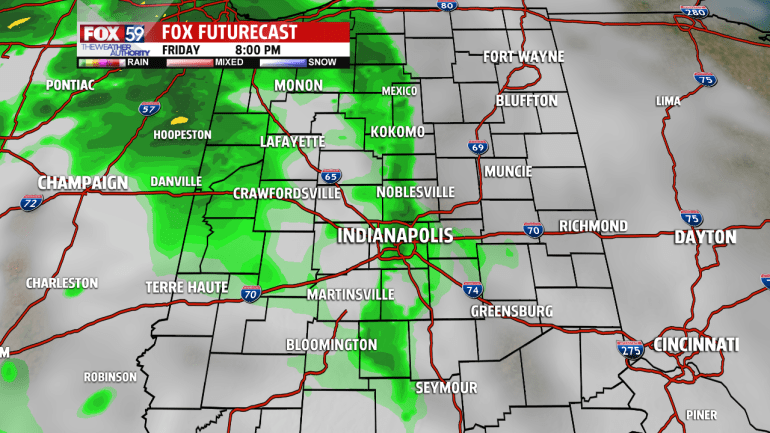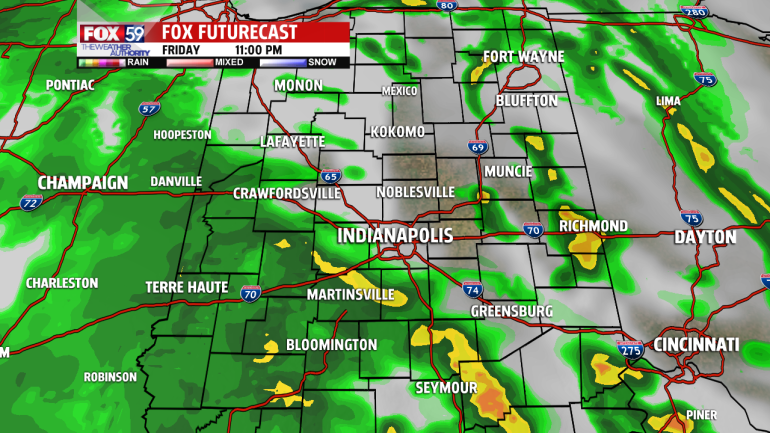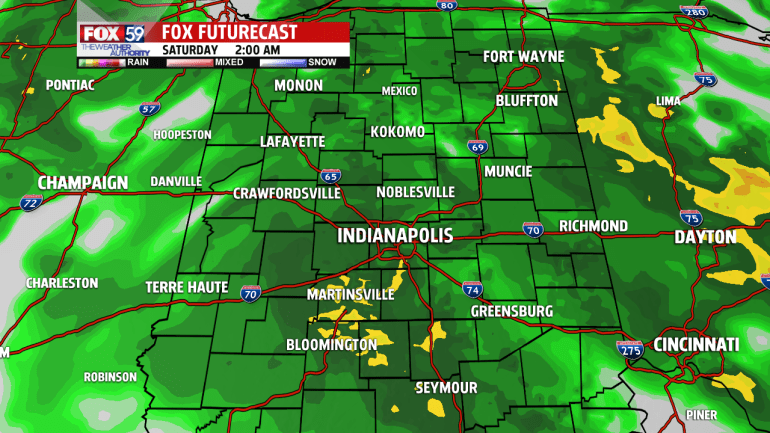 A couple rounds of rain will pass over the weekend, but good news, neither day will be a washout. Rain departs early on Saturday and we'll even see some sunshine by the afternoon.
Rain returns Sunday afternoon into Monday morning. Showers will be mainly concentrated to the north during the late afternoon hours and begin to sag south as we head into the evening. So enjoy the warmer and dry weather while you can. Temperatures will rise to the upper 50's before this strong cold front will knock temperatures down into the teens by early next week.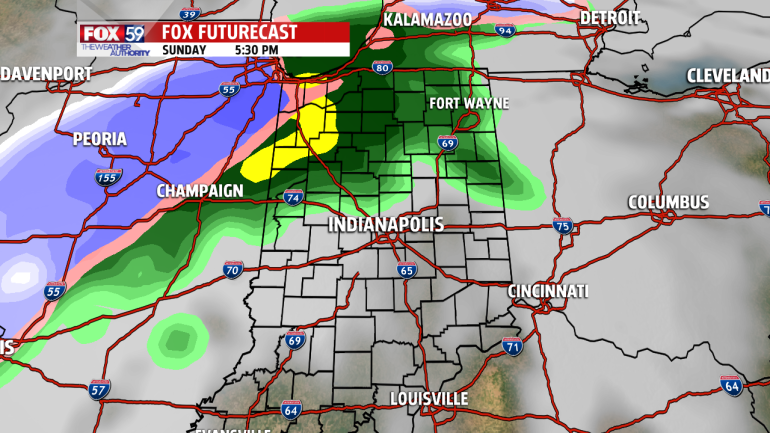 A change over to a few snow showers will likely occur early Monday morning for our northern counties. Light accumulations are possible.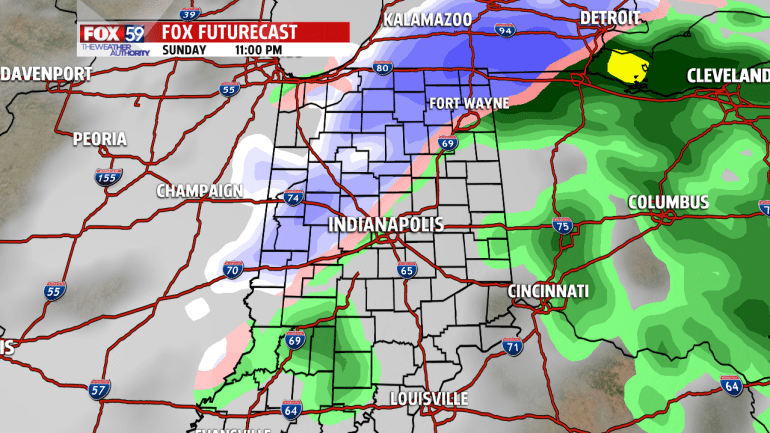 Our warm-up wasn't meant to last. By Monday, temperatures will falling throughout the day while wind chill temperatures make it feel about 10 degrees cooler than it actually is.