This is an archived article and the information in the article may be outdated. Please look at the time stamp on the story to see when it was last updated.
INDIANAPOLIS, Ind. --Good Tuesday afternoon! Rain has been moving through central Indiana today and will continue through this evening as a cold front passes. Rainfall amounts will be light with most areas only seeing up to a tenth of an inch.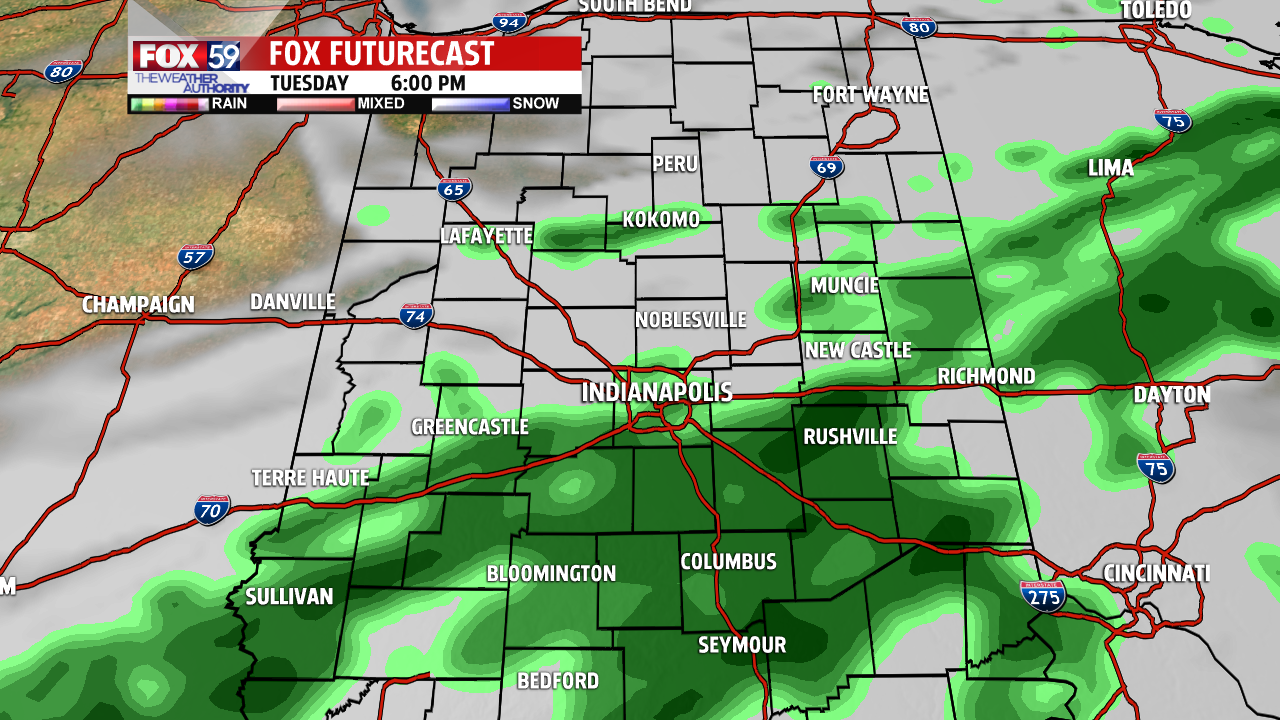 Rainfall was plentiful back in September but it was a rather dry October. Check out the fall rainfall and the departure from normal: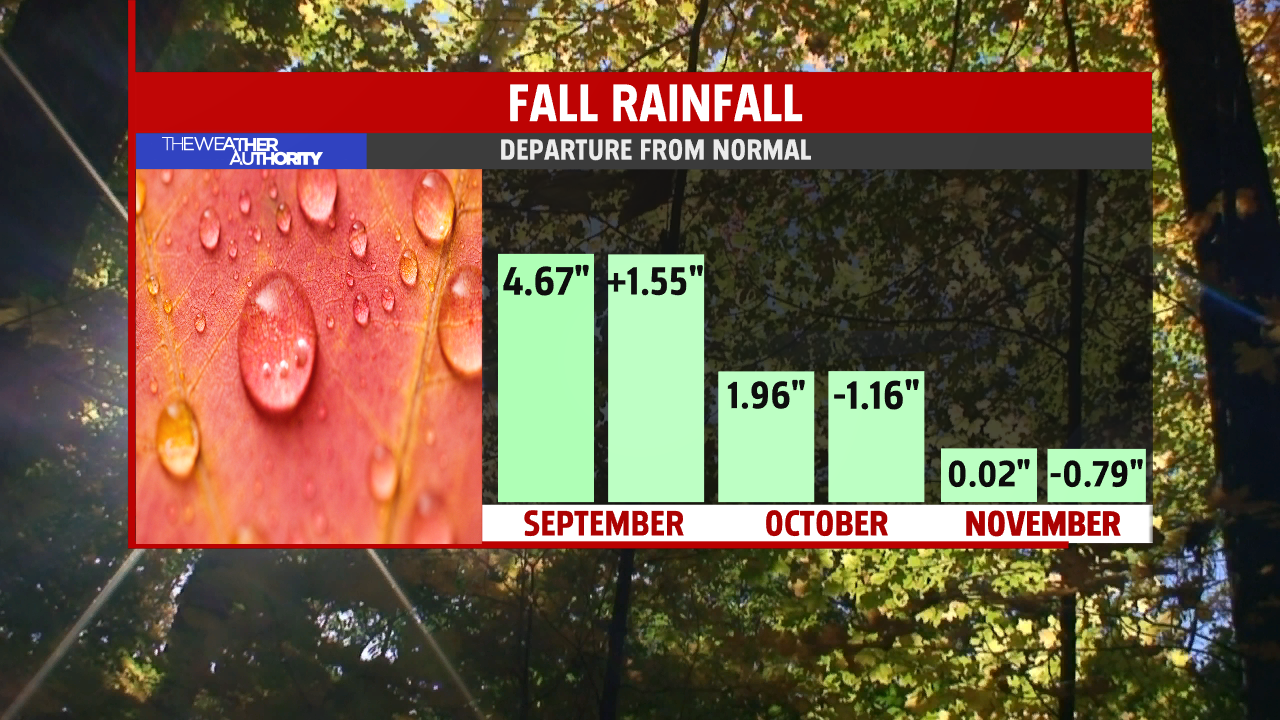 Overnight, expect a mostly cloudy sky and breezy winds gusting to 20 mph. Lows will be in the low 40s.
Highs Wednesday will be in the mid-50s with a partly cloudy sky and breezy north, northwest winds.
It's been a warm fall season with above-average temperatures but how have the highs been distributed? Take a look: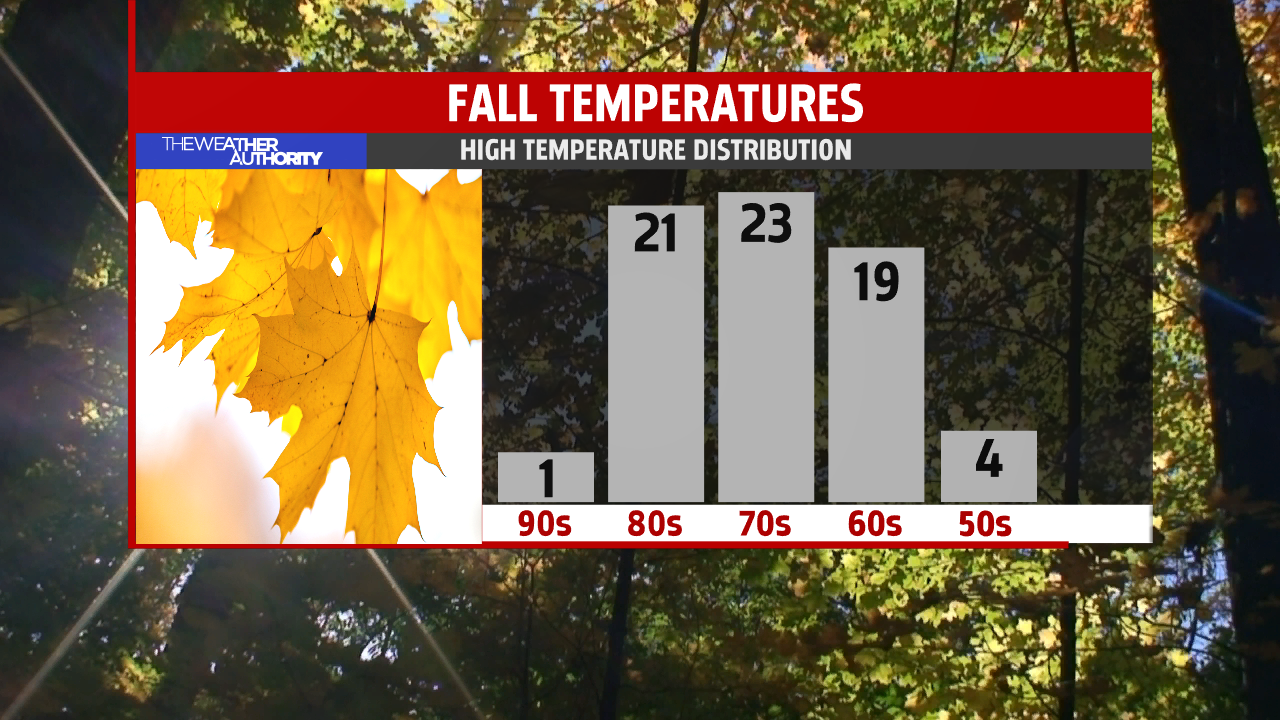 We'll warm back up to near 60 degrees Thursday with sunshine and gusty southwest winds in the evening.
Temperatures will fall Friday and we're in for the coldest air all season with the potential for a freeze Saturday morning. --Danielle Dozier