This is an archived article and the information in the article may be outdated. Please look at the time stamp on the story to see when it was last updated.
INDIANAPOLIS, Ind. –Good Monday afternoon! It's sunny and warm with highs in the mid-80s today. We'll keep a clear sky around tonight with temperatures dipping to the low 60s. Tuesday will bring a mostly sunny sky with temperatures back in the mid-80s. We can't rule out a spotty sprinkle or shower in our northwest counties along a weak front, but many will stay dry.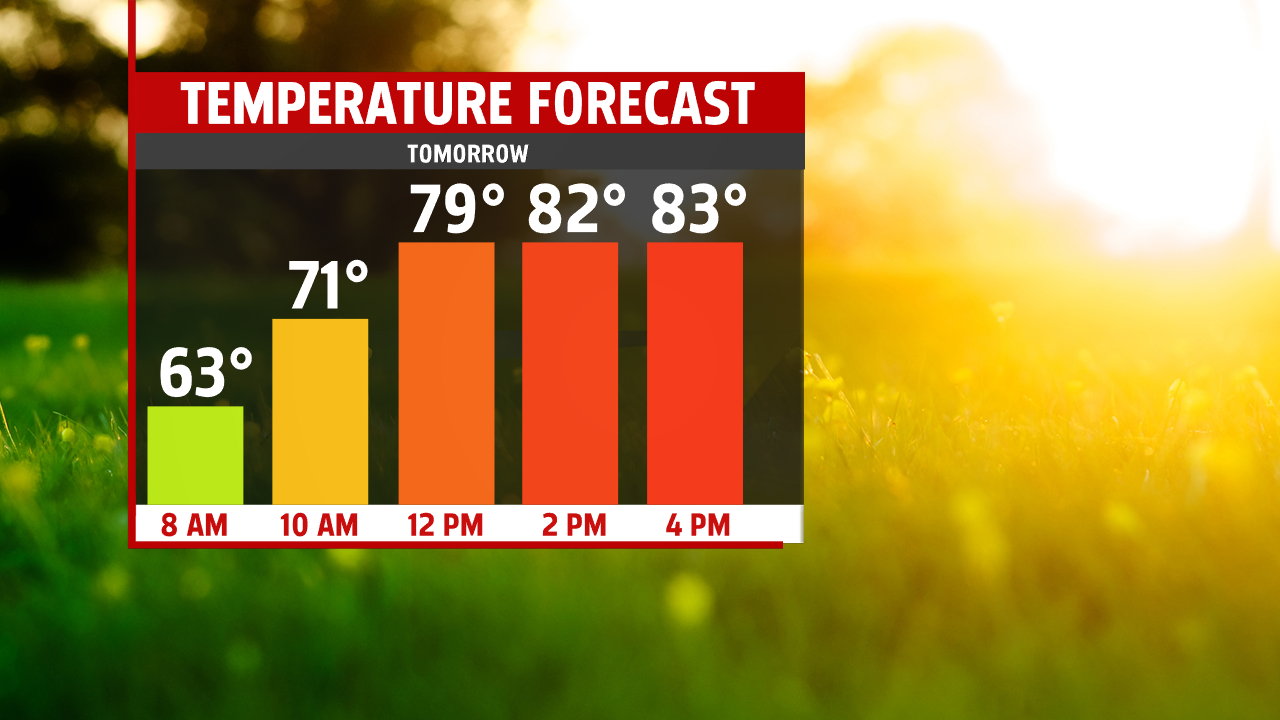 We'll continue hot through the week as a ridge of high pressure builds across central Indiana. Plan on the thermometers reading close to 90 degrees as we usher in fall later in the week! High pressure will also lead to dry conditions through Friday.
Another front looks to approach the area as we start the weekend. We may see a few showers or storms on Saturday with highs in the upper 80s. We'll cool things down for Sunday with highs near 80 degrees. An even stronger weather system will impact our area on Monday with rain and storms and temperatures in the 70s.