This is an archived article and the information in the article may be outdated. Please look at the time stamp on the story to see when it was last updated.
Hope you enjoyed the warmest of 2016! Good Tuesday afternoon. We've reached 74° at 3:24 PM - the second 70° day of the year. It's been 7 years since we had multiple 70 degree days this early in the year.
Rain is coming but get out and enjoy the evening. Showers are not due in until the pre-dawn hours. Overnight low temperatures will only low to the upper 50s! Keep in mind the normal high for this time of year is 48°.
SHOWERS ARRIVE EARLY WEDNESDAY
Showers will scatter early Wednesday so we are optimistic that there will be mixed dry time on Wednesday. Rain chances however will climb entering Wednesday evening and Thursday.
A more steady rain will fall starting early Thursday and throughout the day. Rain totals could reach 1.5" to 2" before ending late Thursday night.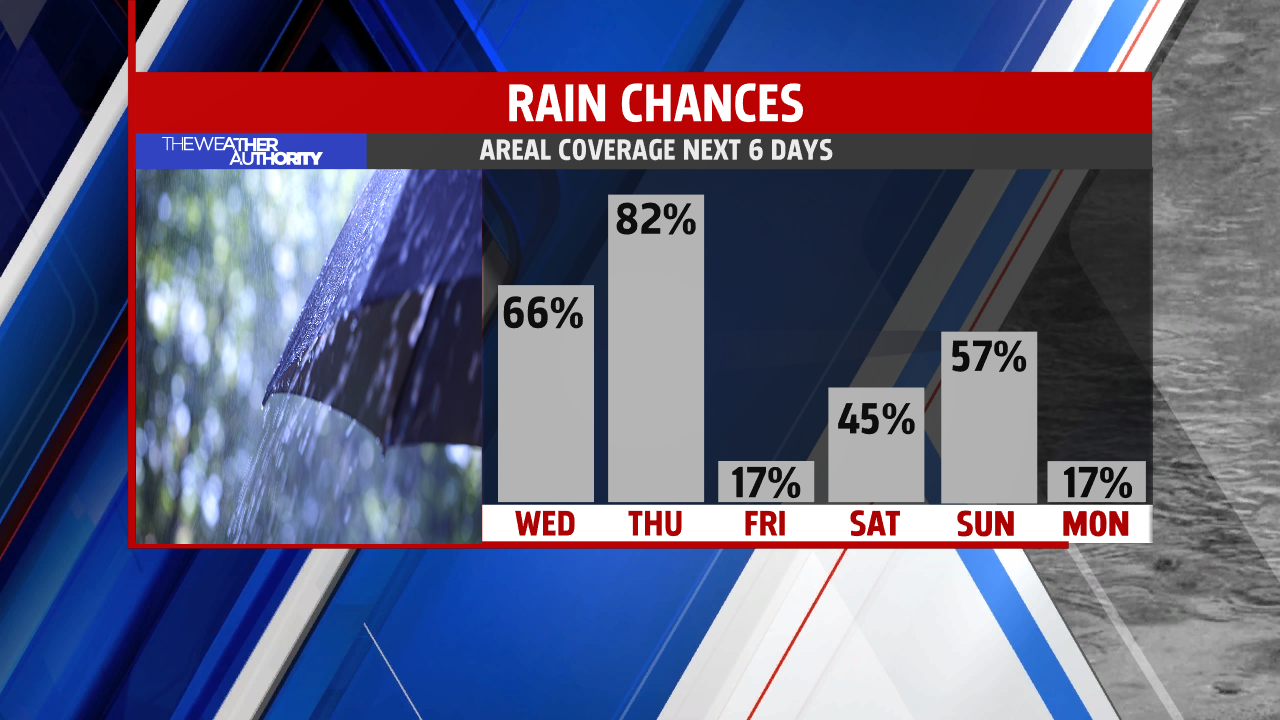 WARM PATTERN THROUGH NEXT WEEK
The warm spell will keep rolling along on even with a wind shift and a cool off Friday morning. Showers are in the forecast through the weekend with coverage increasing again for Sunday.  Even with added cloud cover and rain, afternoon temperatures are expected to easily clear the 60° mark for much of next week.  Winter will stage a comeback - and hints of its return are signaled on or about the St. Patty's Day weekend, enjoy the winter break!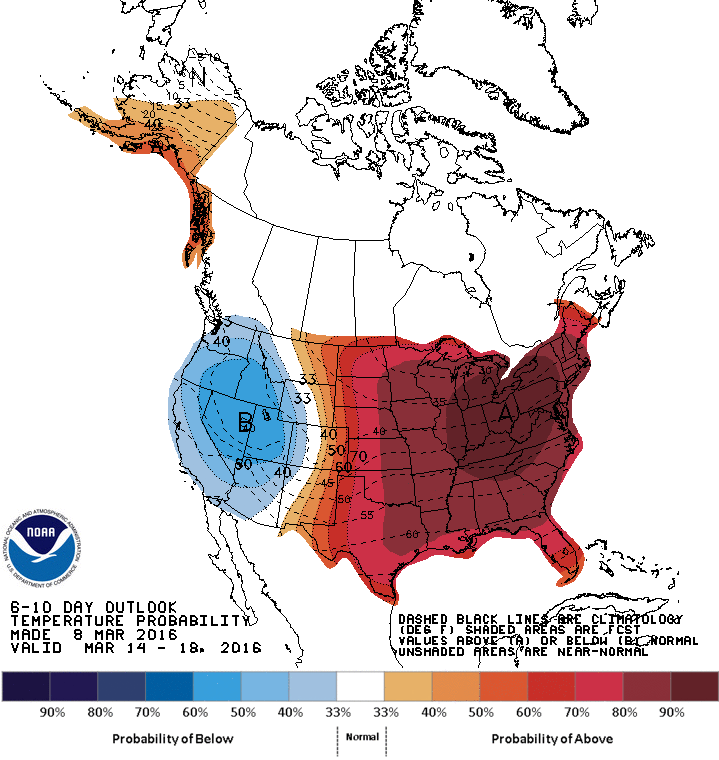 WILL WINTER MAKE A COMEBACK?
We have a long way to go and there are string signals that cold could come roaring in again by the St Patrick's day weekend.  off the US long range model form Tuesday afternoon, much colder air is to become dislodged and spill into the eastern U.S.  Snow is also a possibility.  I'm posting below the US model weather map for Friday March 18th.  Colder air is forecasts here and over much of the eastern US.  We will monitor trends.
While tempting to start some Spring planting with here are some important dates to remember.  The average last frost isn't  until late April!