This is an archived article and the information in the article may be outdated. Please look at the time stamp on the story to see when it was last updated.
INDIANAPOLIS, Ind. --Good Monday afternoon! We're tracking sunshine and warm weather across our area today. Temperatures this morning were in the upper 40s with highs in the low 70s. It's the 29th day above average in Indianapolis this fall season.
We'll build in the clouds this evening with a mostly cloudy sky overnight. Lows will be in the low 50s Tuesday morning.
Highs Tuesday will be in the mid-70s with a south, southeast wind 5-10 mph.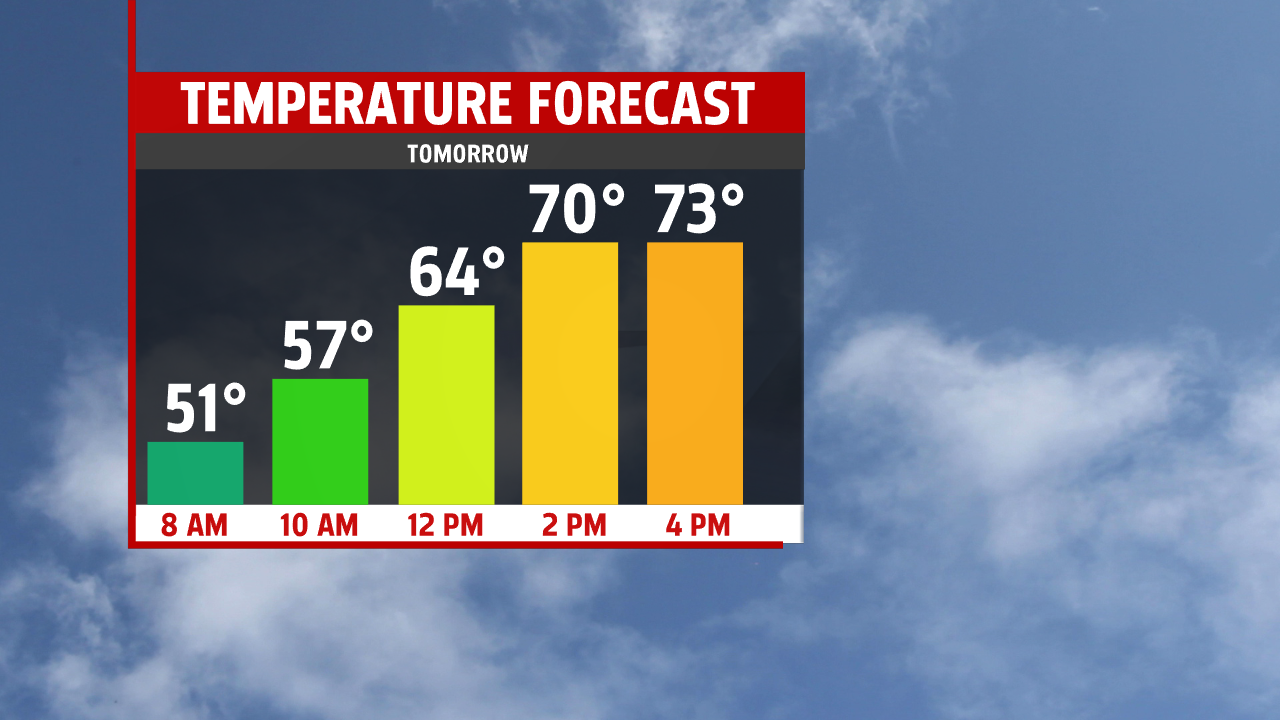 It will turn breezy Wednesday with highs in the upper 70s and gusts to 20 mph. Rain and possibly some t-storms will return Wednesday night along a cold front. Rainfall amounts of 0.25 inches are possible unless you get under a t-storm where you may see higher amounts. Cooler weather will arrive by the end of the week. However, if you like the warmth, the 80s look to make a comeback next week! --Danielle Dozier