This is an archived article and the information in the article may be outdated. Please look at the time stamp on the story to see when it was last updated.
COLD TURKEY
The chill has been persistent Thursday as temperarue we holding steady in the middle 40s through the day.  Thanksgiving 2016 was 10 to 15 degrees colder than last year.  The official high of 49° came shortly after midnight with a 12 hour high of only 43°.  Cloudy skies and a brisk wind added to the chill throughout the evening.  A few sprinkles and a possible flurry may linger into early Friday morning.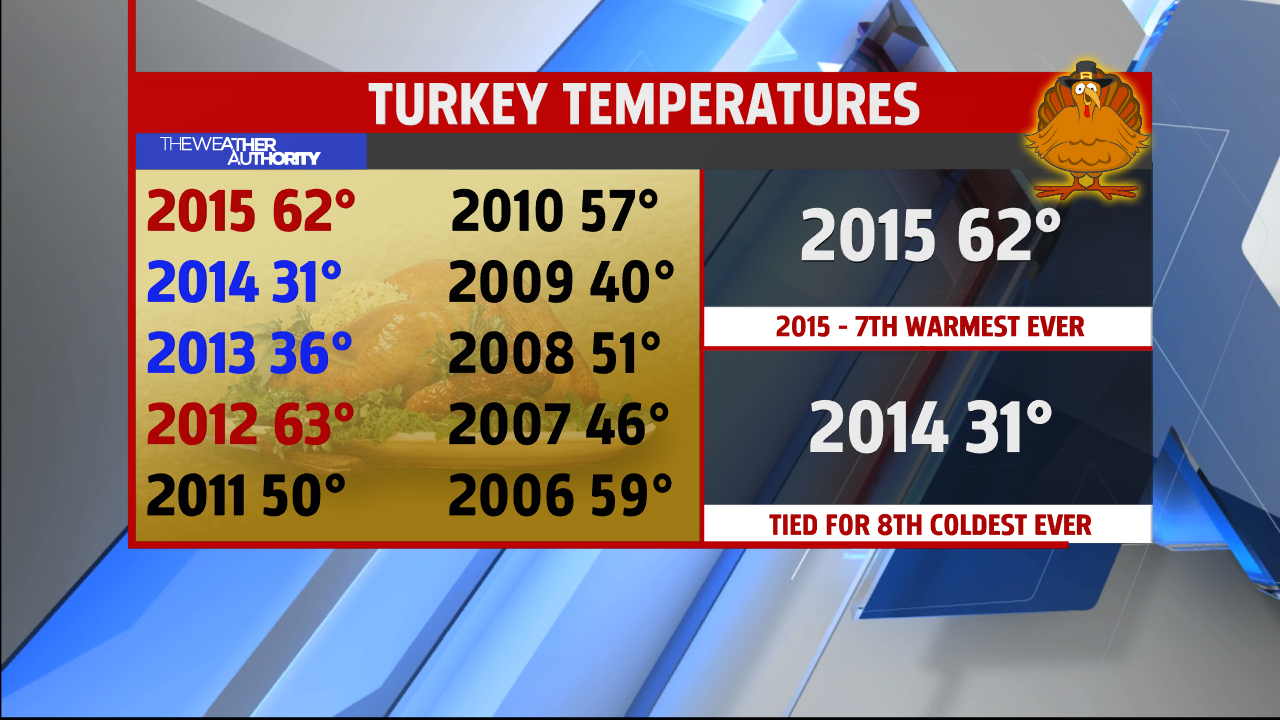 QUIET END TO HOLIDAY WEEKEND
Clouds may be rather persistent to start Friday but drier air is headed our way.  Low level moisture will eventually lower and skies will brighten.  Sunshine will add to area temperatures Saturday and Sunday.  Highs will return to 50° plus territory especially Sunday.
Despite the recent cooler days, Fall 2016 is still near the top as the warmest fall to date and the warmest in 85 years!  The average temperature is 2 degrees shy of the warmest ever (1931).  74% of the day since September 1st have been above normal.
NEW AUTUMN STORM BREWING
Winds will increase late Sunday as a new storm emerged in the central U.S. to open the work week.  On the front side of the storm early next week, milder air will spread into the state but so will the chance of rain.  Showers are due here as early as Monday morning, but heavier rain along with a chance of t-storms is possible late Monday night.  Strong winds will accompany the storm system and should convection develop (t-storms) a few strong or even sever storms are possible.  We will monitor trends and keep you up to date.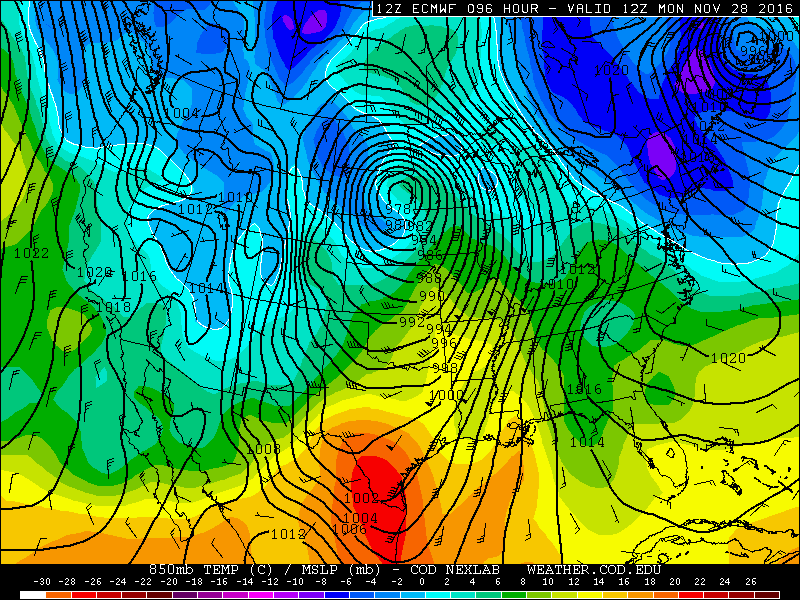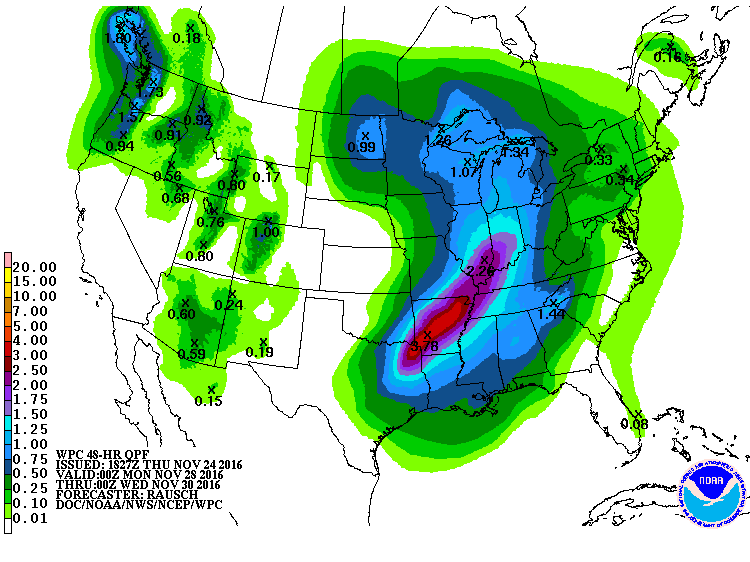 Rainfall could become heavy late Monday evening.  The National Weather Service's day for day 5 rainfall outlook shows heavy totals enters southwest and central Indiana.