This is an archived article and the information in the article may be outdated. Please look at the time stamp on the story to see when it was last updated.
DRY DAY SO FAR

A beautiful Friday and as of 6 pm still dry!  This marks only the second day of the entire month rain-free, but that could change.
Scattered showers and a few t-storms are on the move to the northwest and are expected to dive into central Indiana before 12 AM.  Our latest forecast radar shows the leading edge of the showers reaching Indianapolis around 11 PM.  The showers are pushed along as a cold front approaches later tonight.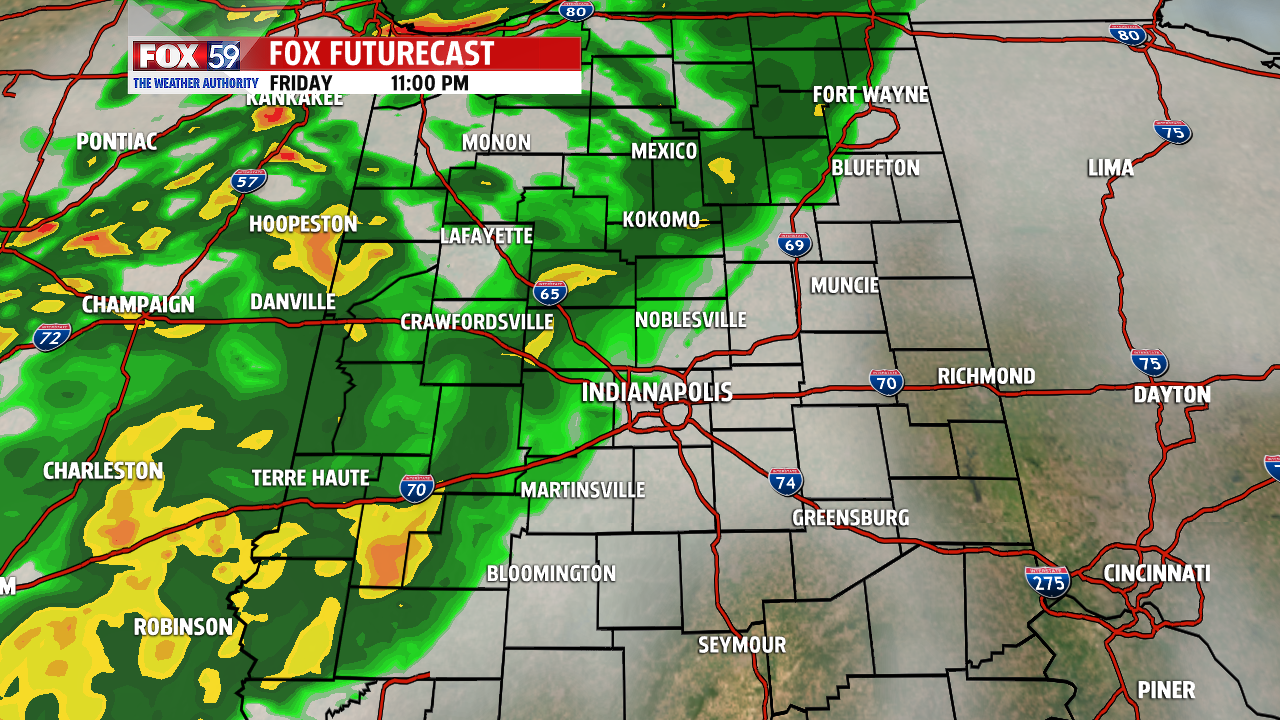 DRY BUT COOL
The cold front is forecast to pass Indianapolis around 4 AM Saturday.  The wind shift marks a new batch of cool air – but a bolder batch than the one that arrived Friday morning.  Northwest winds will remain brisk through Saturday afternoon and cool air will continue to flood the state.  Afternoon skies will brighten at times as we mix clouds with sunshine for the Grand Prix of Indianapolis but temperatures are to run 15 to 20 degrees below normal.  Forecast temperatures in the low to middle 50s are normal for early April.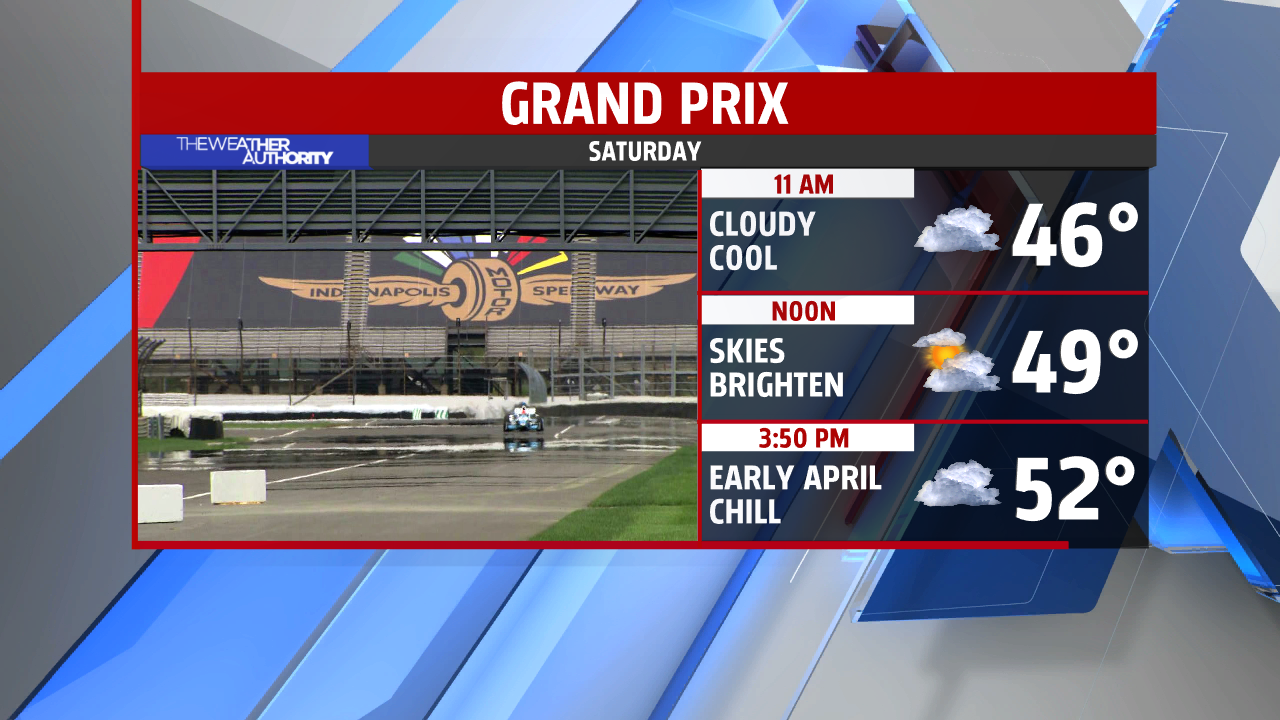 FROST SUNDAY MORNING?
Advisories for for frost and freeze blanket the northern Plains states Friday evening.  The chilly air is on the way here.  The temperature will get very chilly late Saturday night and early Sunday.  The threshold for frost development is 36° and we will likely reach that in the outlying areas early Sunday.  There will be a bit of a breeze early Sunday that may help prevent the frost from forming but precautions should be taken to any plants exposed to the chill early Sunday morning just to be on the safe side.
WARM SPRING 2016
It still ranks warm – tied 9th warmest all-time but the recent wet and cool weather has taken a toll.  Now it is almost a 50/50 split in days above vs. day below normal.  Thanks to a warm March the average temperature is holding at 52.7°.  That number will take a hit after this chilly weekend and a stretch off cooler than average days in the week ahead.