This is an archived article and the information in the article may be outdated. Please look at the time stamp on the story to see when it was last updated.
SEPTEMBER LEVELS
The high temperature Thursday reached our forecast 74 degrees just before 4 pm.  The amazing autumn continues to roll along as  temperatures reached the normal for September 25th.  This is the warmest since November opened and since the record tying high of 78° on the second of the month.
69 days have reached 60° or higher this fall, the most since 1971's (70 days).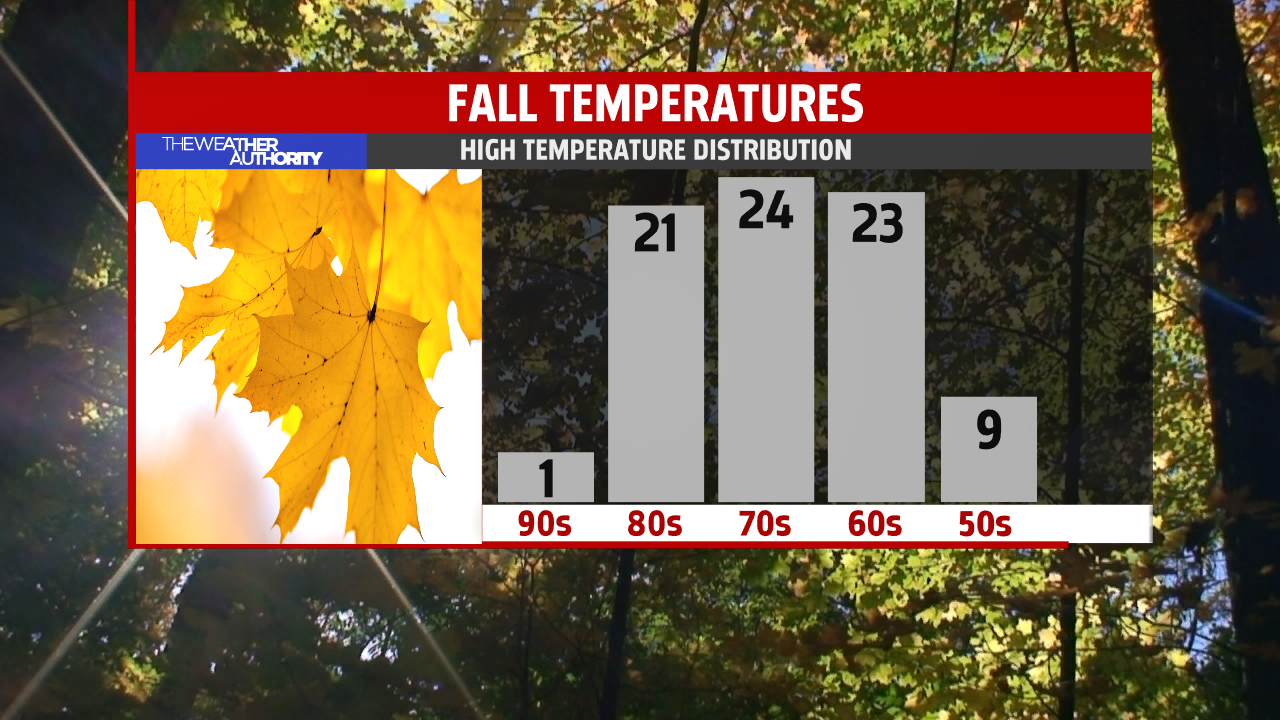 The high was the 3rd warmest ever and warmest in 45 years for the date.  Only 77° in 1958 and 75° in 1971 were the warmest for the date.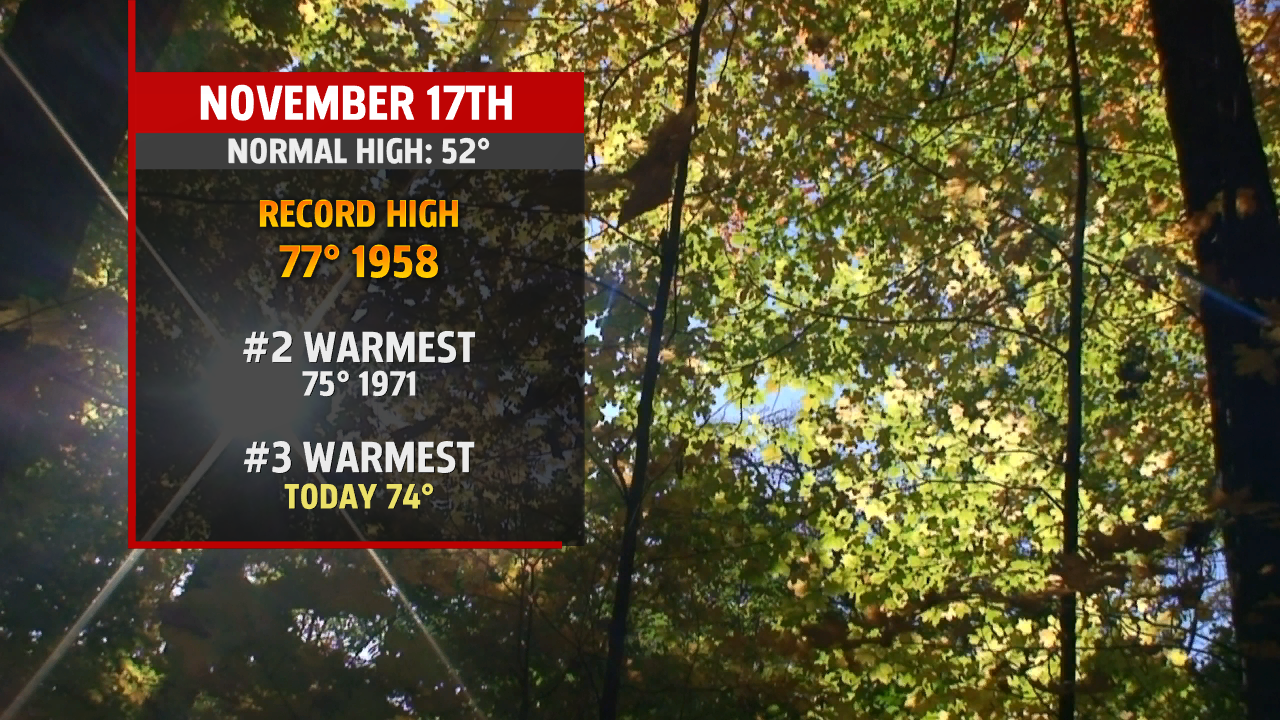 Friday's high record has stood since 1940 and is in jeopardy.  Before showers arrive late afternoon we are forecast to reach the lower 70s.  The record of 73° was set in 1941 and 1930.  The normal high is 51° and we will once again be 20° above normal.
AUTUMN STORM
The long advertised storm is emerging from the Rockies late Thursday afternoon.  This is the storm we highlighted nearly 2 weeks ago that would bring a shake up to the pattern around the 19th and 20th of the month.  Tonight, we are on the warm side of the storm while blizzard warnings are in effect over the upper Midwest.  Up to a foot of snow could fall over western Minnesota by Friday afternoon.
As of November 17th less that 5% of the U.S. was snow covered, the least amount this late into a November in the 12 years.
JARRING CHANGE
Here comes the coldest air of the season.  It will feel a whopping 50° colder by late Saturday morning as temperatures plunge and wind chill temperature drop to nearly 20 degrees!
Passing lake effect snow showers are possible in far northern Indiana and southwest lower Michigan Satuday afternoon into Sunday morning.