This is an archived article and the information in the article may be outdated. Please look at the time stamp on the story to see when it was last updated.
INDIANAPOLIS, Ind. (April 13, 2016)–Good Wednesday afternoon! We've had beautiful weather with sunshine these past couple of days. Temperatures today will be near 60 degrees with an east wind.
A Frost Advisory has been issued for parts of central Indiana from 3 a.m. to 9 a.m. Thursday as temperatures dip to the upper 30s tonight.

High pressure to our northeast is leading to nice weather across central Indiana and it's also responsible for the east wind that will continue through the week.
A few clouds will move in Friday but highs will still get to near 70 degrees. Highs over the weekend will climb to the low to mid-70s with sunshine.
Rainfall will be hard to come by until Monday when a cold front moves through the area. Showers and t-storms are possible along the front. Spring rainfall, however, has been plentiful as Indianapolis is sitting more than one inch above average.
About 49 percent of days have run above average since March 1 while 42 percent, below average. April has been a rather cool month for Indy with temperatures running about seven degrees below average. March finished seven degrees above average.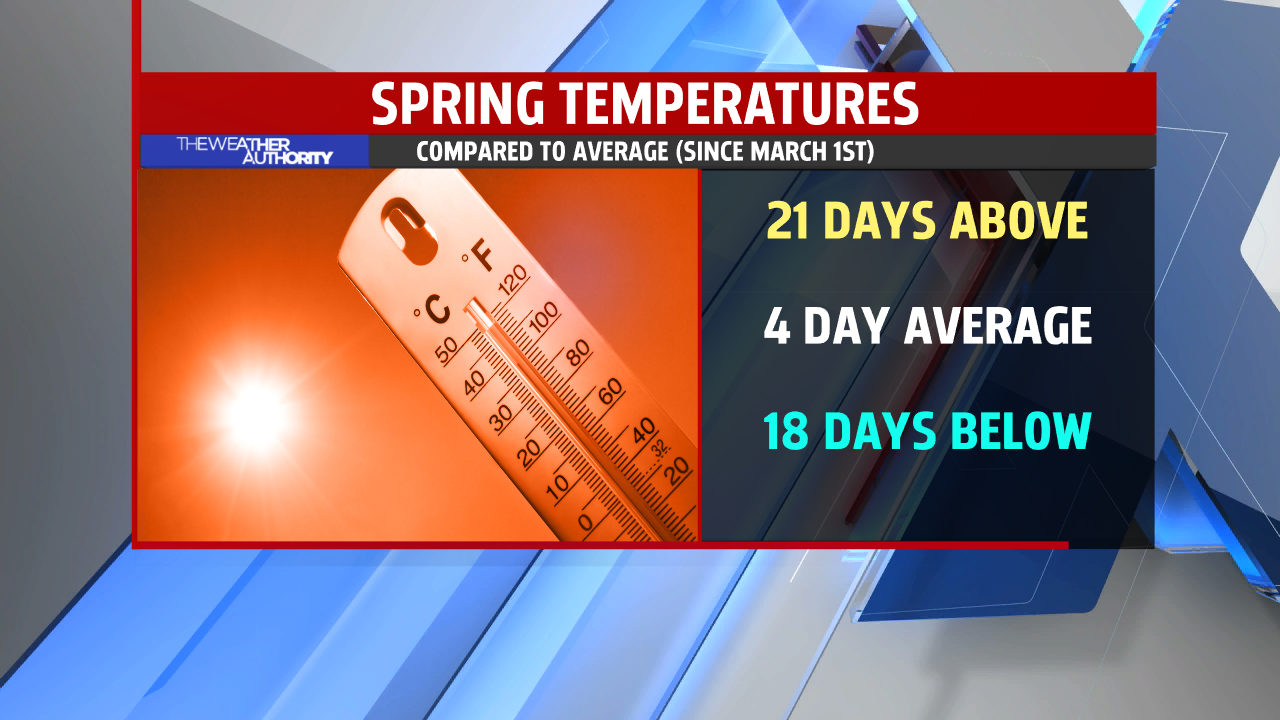 Enjoy! –Danielle Dozier