This is an archived article and the information in the article may be outdated. Please look at the time stamp on the story to see when it was last updated.
Skies are clearing and temperatures are tumbling this morning before sunrise! We will begin today with bright skies (7:03 a.m.) and readings in the upper 40s, so be sure to grab a coat. Regardless, expect plenty of sunshine today and warmer conditions, in fact, one of the best of the week!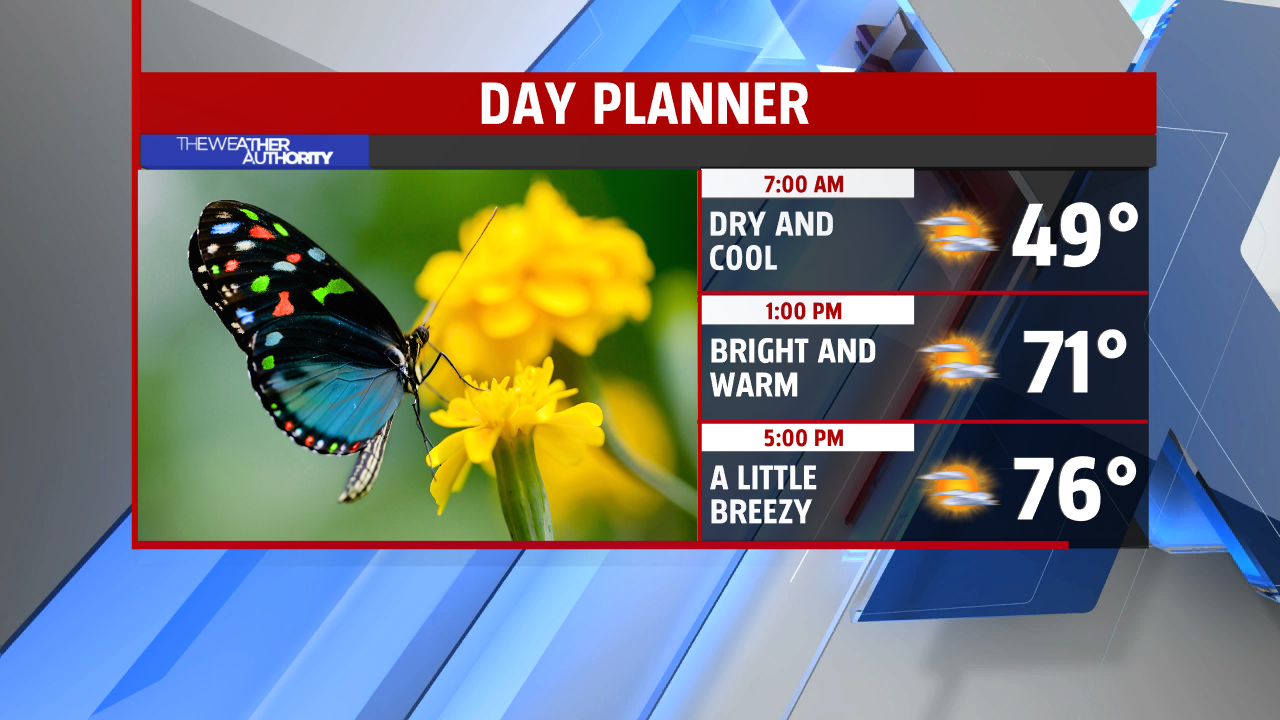 Wednesday will bring a few more clouds and plenty of dry hours, too, as temperatures continue to run 10-15° above average! A few showers or storms will flare up late in the day. Scattered storms are likely on Thursday afternoon, bringing a change in our weather pattern as cooler air works back in for the weekend!