This is an archived article and the information in the article may be outdated. Please look at the time stamp on the story to see when it was last updated.
Dry weather holding this morning across the state, as temperatures remain warm but not as sticky (dew points are down)! It should be a very nice start out-the-door with a mix of clouds and sun, as roads remain dry and relatively fog-free. By late morning, showers and storms will begin to develop and intensify by the afternoon hours, especially in our southern counties. The best chances of rain and storms today should remain well south of I-70 but even Indianapolis is in play for some rain this afternoon. Plus, any shift in this system could easily put some heavier rain in downtown...watching!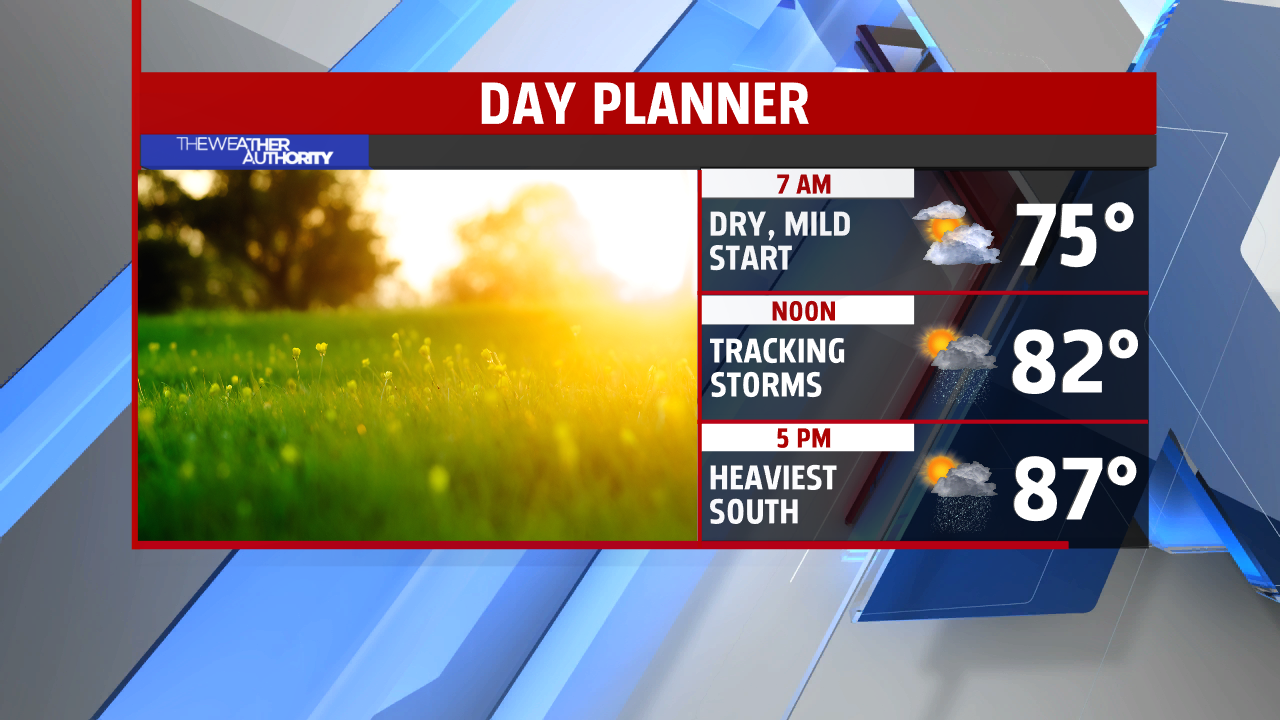 The kicker for this rain is a stalled front that will linger through Wednesday while remaining in southern Indiana/northern Kentucky! Eventually this front will wash out, but rain and storm chances will be with us every day, although MANY dry hours are expected...