This is an archived article and the information in the article may be outdated. Please look at the time stamp on the story to see when it was last updated.
INDIANAPOLIS, Ind. --Good Tuesday afternoon!  Indianapolis reached 90 degrees today marking the 16th time this year. The high heat and humidity will continue through Friday. For the rest of this afternoon and evening, expect a slight chance of a shower. The overnight will bring a partly cloudy sky with fog once again developing.
We'll have a mix of sun and clouds on Wednesday and start out with temperatures in the upper 60s and low 70s. Highs will jump back to near 90 degrees with a slight chance of an afternoon storm. Models show that the coverage won't be as widespread as thought a couple of days ago as the data has changed. The best chance for a shower through Wednesday appears across the southwest part of Indiana.
The 90-degree streak will continue into Friday before a cold front moves in. The cold front will help spark more widespread coverage of showers and storms. Ahead of the front, however, the heat index will get close to 100 degrees.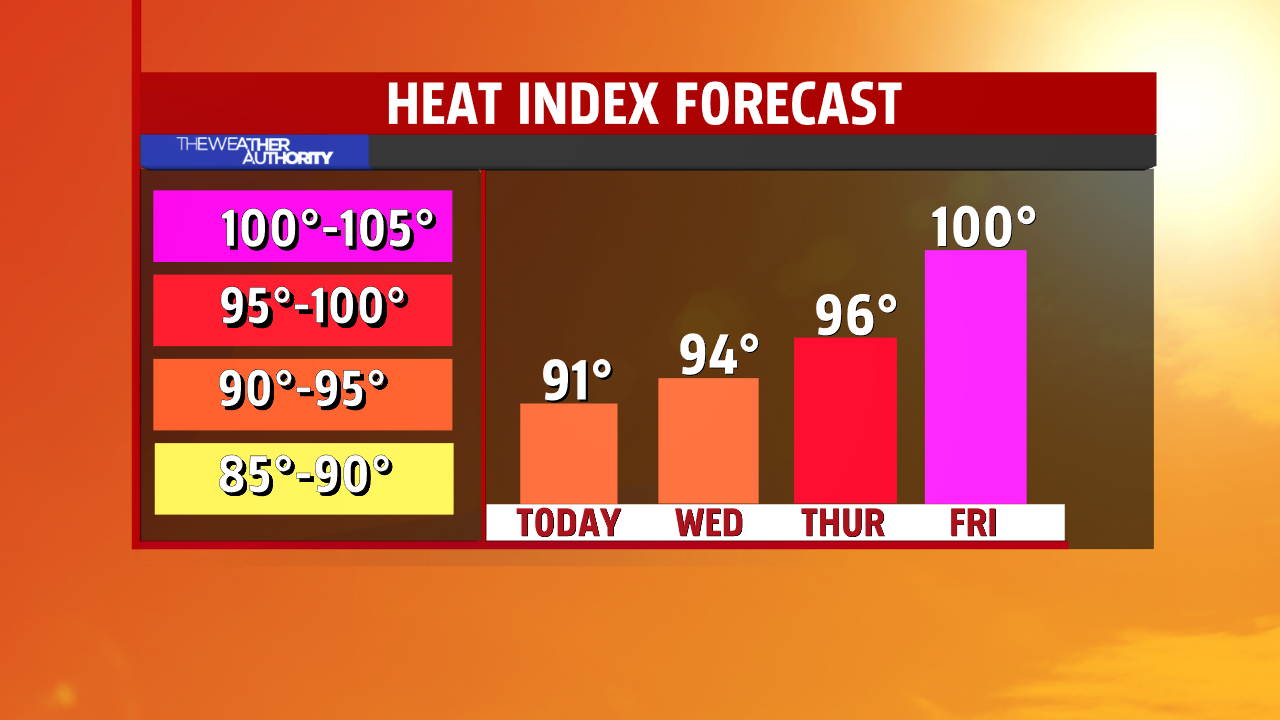 Lower humidity is expected into the weekend with temperatures dropping back to the low to mid-80s. --Danielle Dozier