This is an archived article and the information in the article may be outdated. Please look at the time stamp on the story to see when it was last updated.
INDIANAPOLIS, Ind. --Good Tuesday afternoon! Temperatures are ramping up across central Indiana with highs reaching 90 degrees today.  It's the 20th 90-degree day for Indy this year.  Moisture is also increasing across the area as dew points have come up into the 70s--around a 10 degree jump from yesterday afternoon.
Tonight, look for spotty showers, especially south and east of Indy through sunset.
We'll have a mostly cloudy sky tonight with patchy fog and lows in the low 70s. Winds will stay light out of the south. There's a slight chance of a shower overnight into Wednesday morning.  Wednesday afternoon will bring scattered showers and t-storms.  Highs will reach near 90 degrees again with heat indices in the upper 90s. T-storms that develop may produce torrential downpours and frequent cloud-to-ground lightning. Rainfall amounts of a quick 0.50 to 1 inch are possible under a t-storm.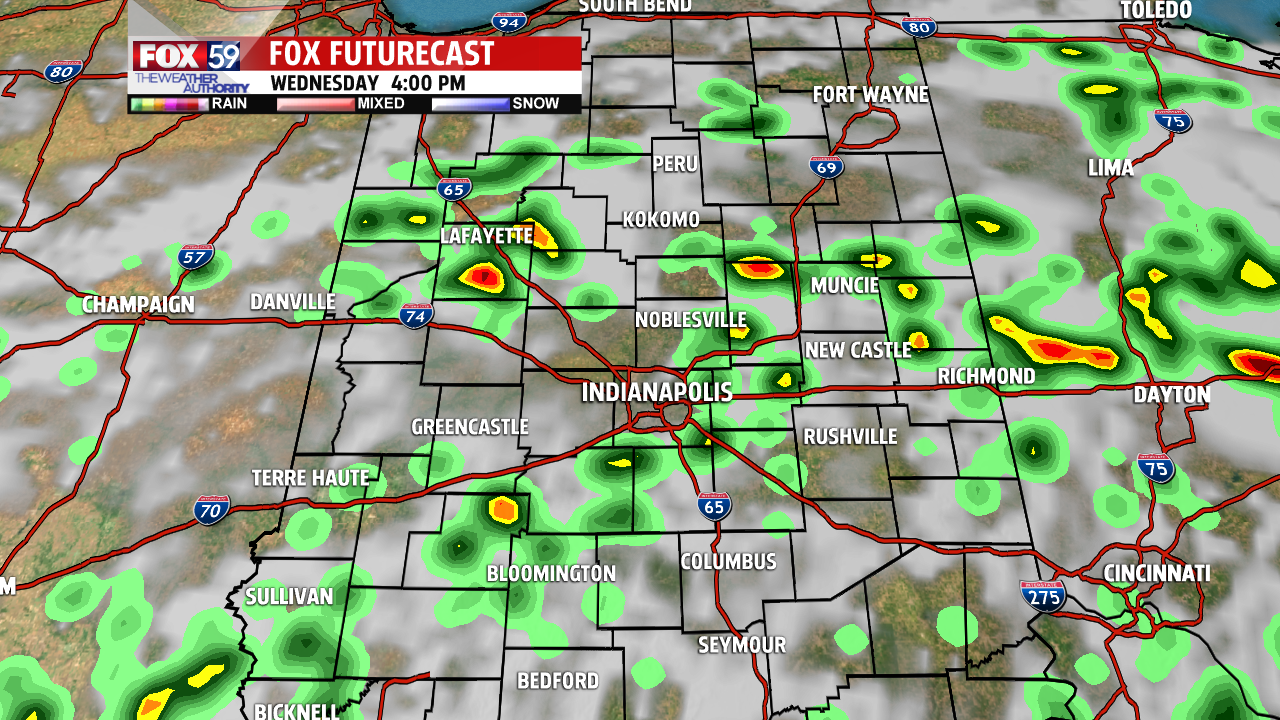 Tropical moisture will continue to spread in this week with heat indices climbing to the lower triple digits by the end of the week. Chances for rain will continue as well. Saturday will bring a cold front into the area--leading to widespread showers and t-storms that look to produce heavy rainfall. Temperatures will dip to the 80s for the weekend. --Danielle Dozier