This is an archived article and the information in the article may be outdated. Please look at the time stamp on the story to see when it was last updated.
We're feeling big changes today. After nine straight days in the 80's, we're on track to break that streak today.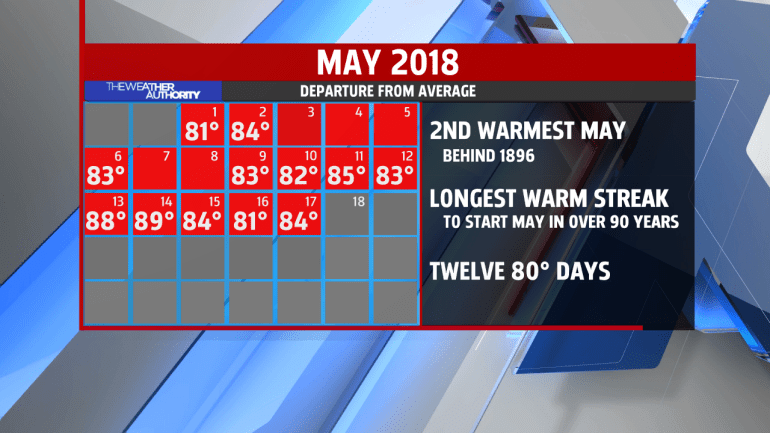 Temperatures just past the lunch hour are only in the 60's and lower 70's.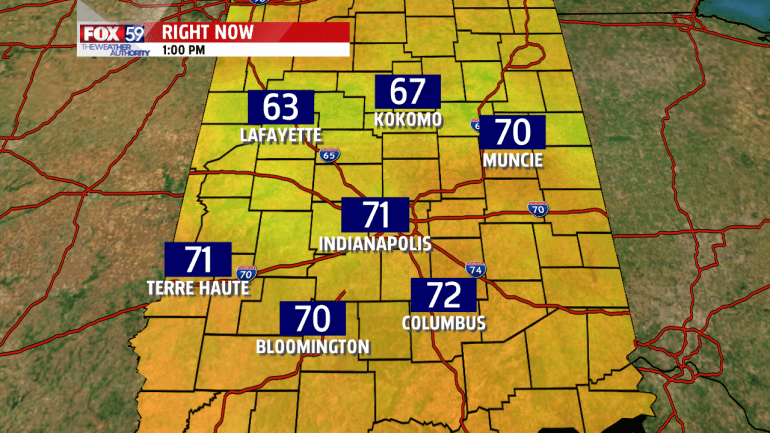 That's a huge difference from the lunch hour yesterday.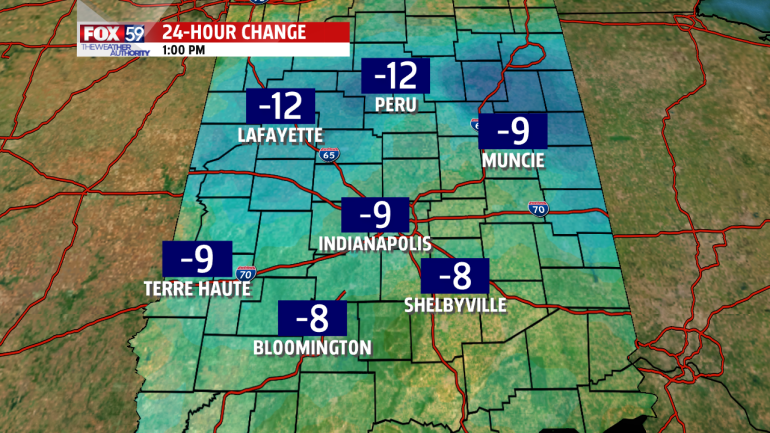 We've stayed mainly dry today, so far. A few of us may have seen some sprinkles but better chances of rain will come later this afternoon.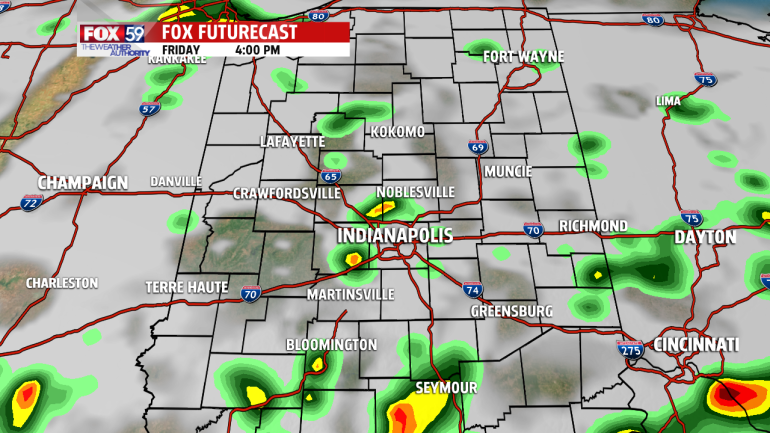 A few thunderstorms with some isolated heavy downpours will be possible this evening.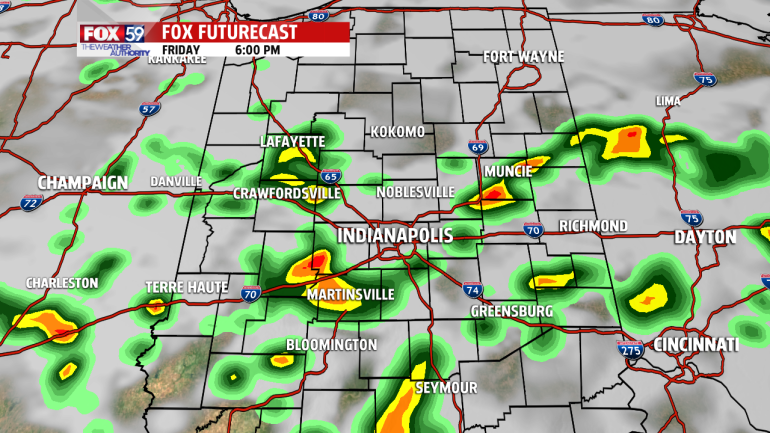 If you need to get to the lawn, you'll be dodging those showers this afternoon. Rain becoming more likely closer to that 5 and 6 PM hour.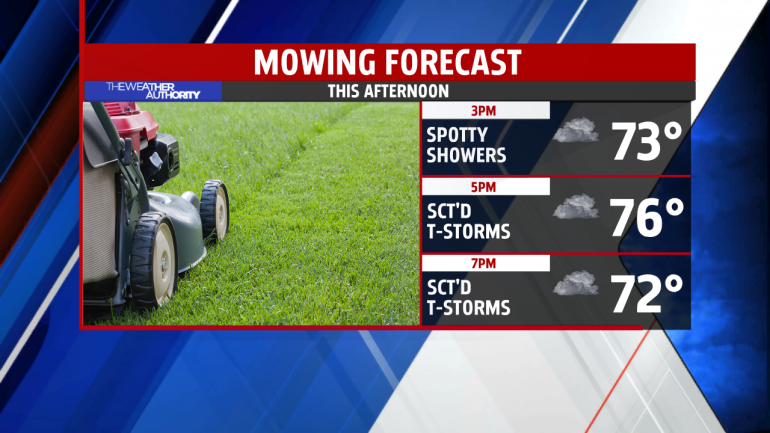 Tomorrow will largely be a repeat of today. Scattered showers and a few t-storms will be around on and off throughout the day. This will not be a washout and there will be plenty of dry hours too.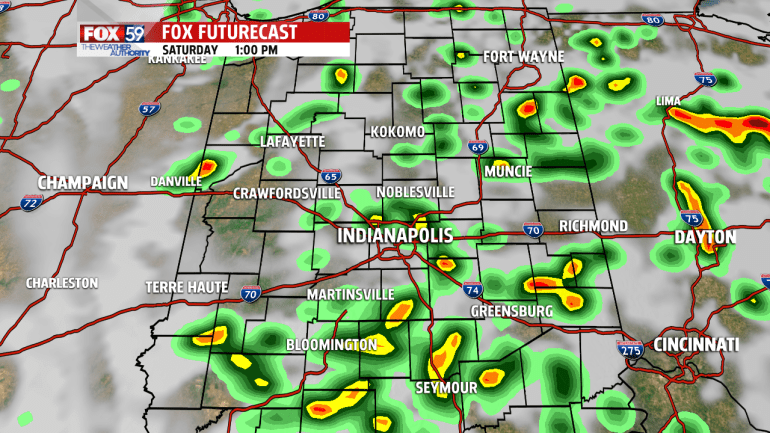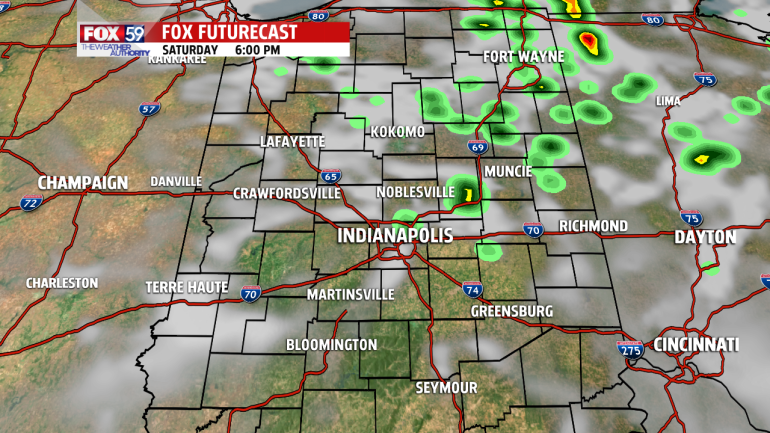 Those of us who get the rain will be lucky.  What is supposed to be the wettest month of the year, at 5.05″ of rain, has been quite dry. We're running more than 2″ below normal for the month of May. This is quite the opposite of last year where we had over 8 inches of rain.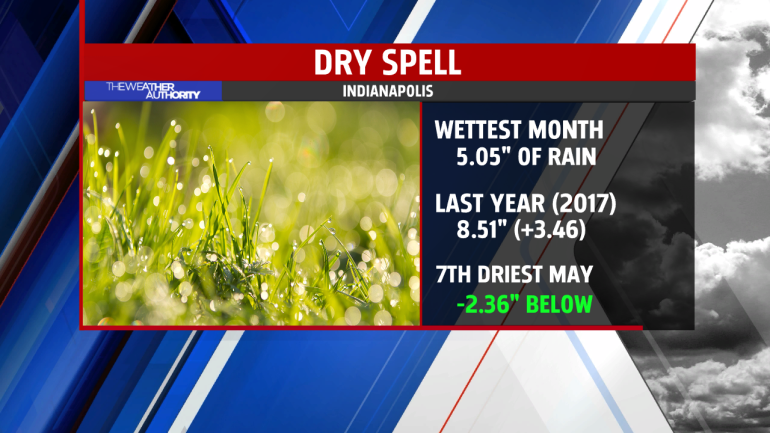 Rain and a few thunderstorm chances linger on Sunday. Again, there will be lots of dry time too. The sun returns Tuesday as we snap our daily chances for rain.