This is an archived article and the information in the article may be outdated. Please look at the time stamp on the story to see when it was last updated.
INDIANAPOLIS, Ind. (Jan. 5, 2016)--Good Tuesday afternoon, Indiana! Temperatures this morning were in the teens and it was the coldest air we've had since late November.
Today's temperatures jumped up into the 30s with a sunny sky. High clouds were moving across the area this afternoon and you can see where the snow is on the ground through Huntington, Blackford and Randolph Counties.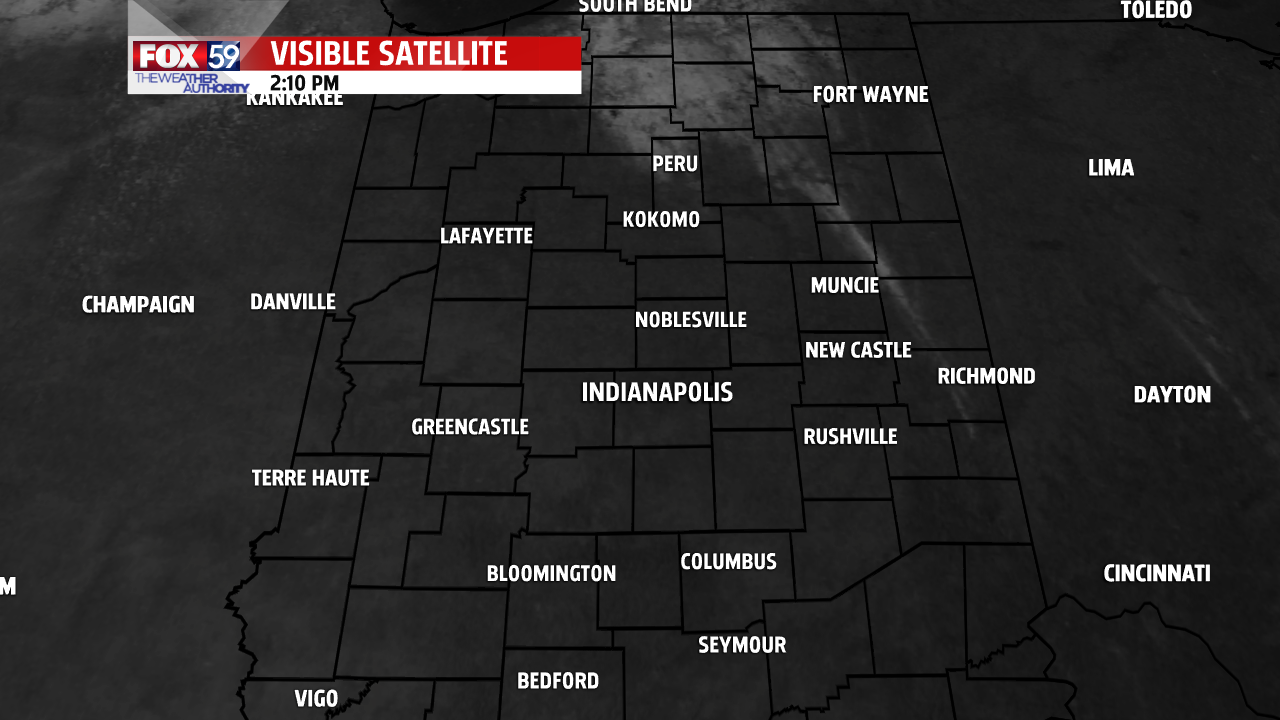 Wednesday will bring a partly cloudy sky with highs near 40 degrees and a south wind 5-10 mph. A series of upper-level waves will move through the area through the weekend bringing us a chance of rain and snow. The first of the waves arrives Thursday evening and will bring a chance of rain to our western counties. Rain will continue to spread into central Indiana late Thursday night into Friday. Temperatures for highs will be in the mid to upper 40s through Saturday. The green colors over Indiana suggest this.
The northern branch of the jet stream will merge with the southern branch into the weekend with a strong cold front expected to move through the area Saturday night. Temperatures will fall and rain will change to snow from northwest to southeast across the state Saturday evening. As colder, arctic air builds in expect a chance of snow through Sunday morning. Winds will be breezy out of the west, northwest on Sunday. It will also be much colder with highs only near 30 degrees. Right now our long-range models do bring in measurable snowfall through Sunday. However, keep in mind, measurable does not always mean a lot of snow. As it stands now, only a couple of tenths inches of snowfall accumulation are possible but the forecast will keep changing as we get new data so stay tuned!
Arctic air settles in Monday morning with lows near 12 degrees in Indiana. Look at the white colors on the map above. Highs Monday will only be in the low 20s. Tuesday morning will also bring lows in the teens. Wind chills may drop below zero degrees during this time frame as winds will be breezy.  --Danielle Dozier