This is an archived article and the information in the article may be outdated. Please look at the time stamp on the story to see when it was last updated.
SCATTERED STORMS
Despite a few storms early this afternoon, there will be abundant dry time into the early evening hours.
A rather potent, low pressure to our west will swing a couple of fronts through Central Indiana over the next 24 hours. The first is a warm front that is currently northeast bound late afternoon. It is along this front that a few isolated, severe storms could develop but behind the front, the rain threat drops sharply.
The rest of the evening will be manly rain-free however an occasional northeast bound storm could develop while warm and humid air flows into the state on southwest winds.
Showers and thunderstorms will once again become more numerous during the overnight hours as new storms emerge in Illinois and move east. It may get a little noisy here by or around midnight through 4 am.   A few gusty/active storms are possible.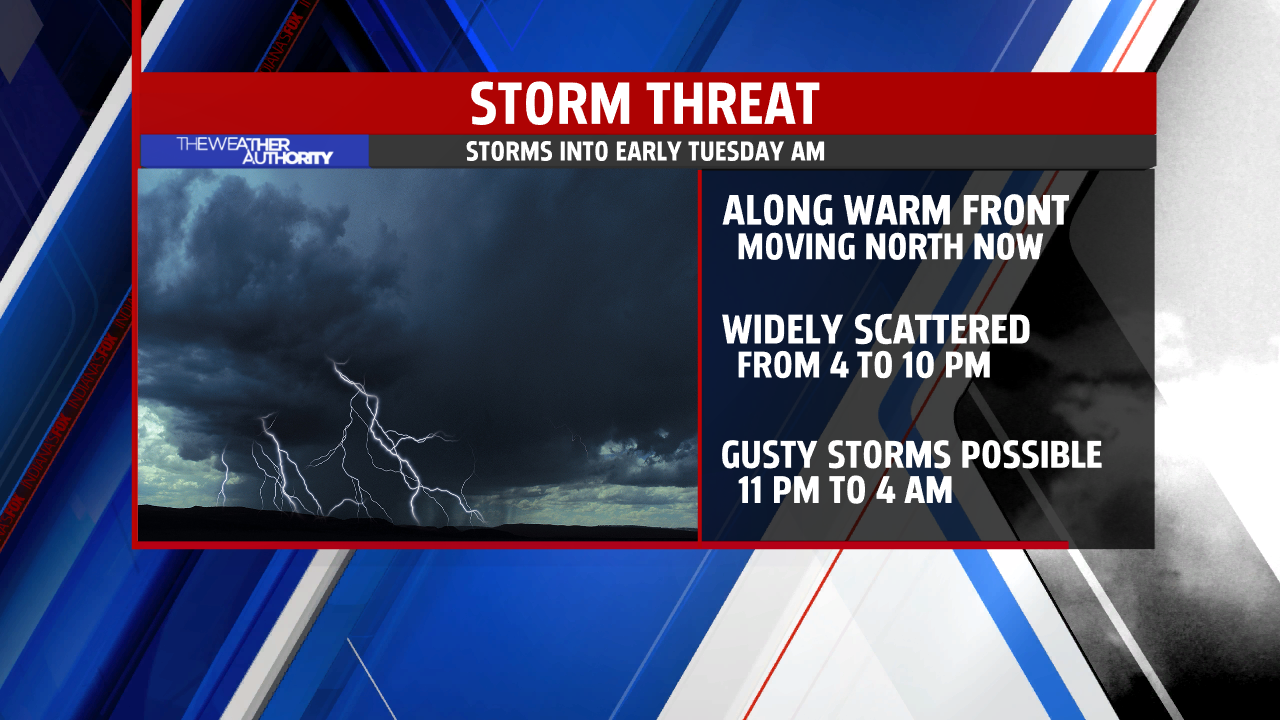 It isn't until early Tuesday afternoon that a cold front passes so the threat of showers and thundershowers will continue into early Tuesday afternoon. We are expecting a wind shifting, cold front to pass around 2 pm in Indianapolis Tuesday and then slowly bringing the rain threat to an end.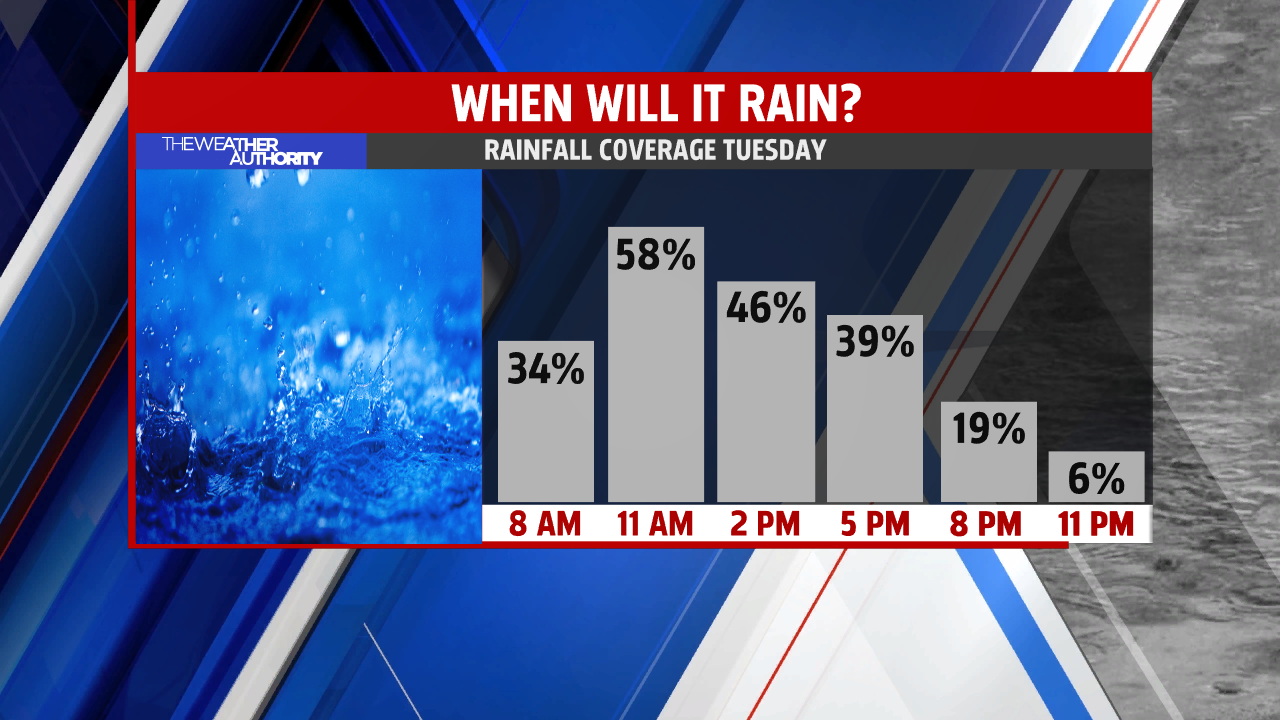 90s STAGE A RETURN
Behind this front comes BIG TIME relief from the the humidity! It will finally break for an extended sunny and mild spell mid-week. Enjoy it! Signs of renewed heat are on track again for the weekend and into next week. High temperatures are expected back into the low to mid 90s starting Sunday.