Today wasn't bad at all. Several even hit 50°. For Indianapolis, Sunday came in as only the 5th day with temperatures averaging right at normal. November 2019 has now slipped from what was the 2nd coldest November on record, for Indianapolis, down to number 5. There are no bitterly cold days forecast for the rest of November, therefore, if we move anymore in the ranks, it will be to fall farther down.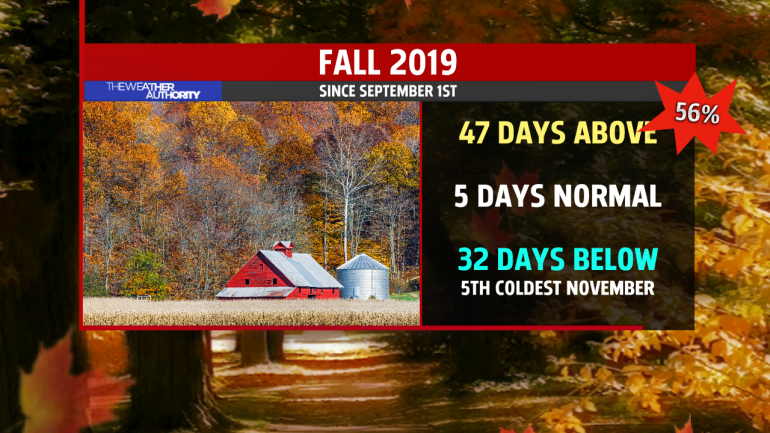 Monday will be the best day of the week. It will breezy with sun and clouds as temperatures rise into the low and mid 50s.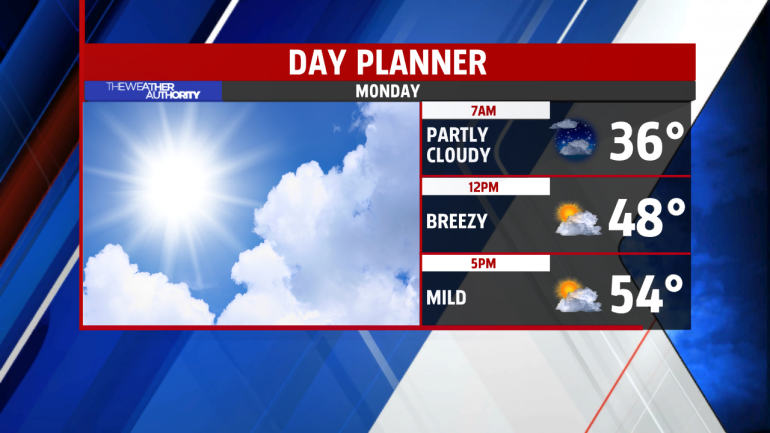 Travel troubles ahead of the holiday. We have Winter Storm Advisories, Watches and Warnings in place that impact more than a dozen states leading into these next few days.
If you're traveling early in the week, a storm brewing out west will bring heavy snow stretching from Idaho to Colorado. This swings east and combines with moisture lifted by the subtropical jet stream that will bring rain to central Indiana by Tuesday afternoon. We will stay on the warm side of this system, and likely see all rain as it moves out early Wednesday. However, we are looking at several chances for rain that continue after the holiday.  We will continue to monitor this and bring you updates as we get them.