This is an archived article and the information in the article may be outdated. Please look at the time stamp on the story to see when it was last updated.
We're a little cooler today but the humidity is still up. Highs today will reach the mid 80's. Not too bad to catch a ball game at Victory Field.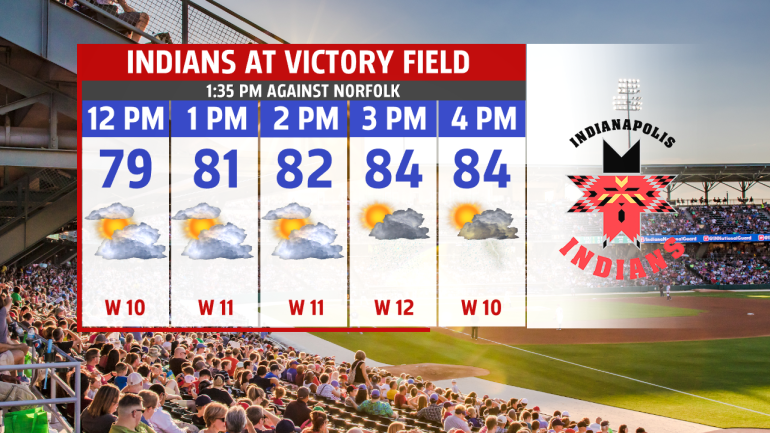 However, storm chances increase as we head into the late afternoon and evening. Not everyone will get wet but areas with heavy downpours again are possible.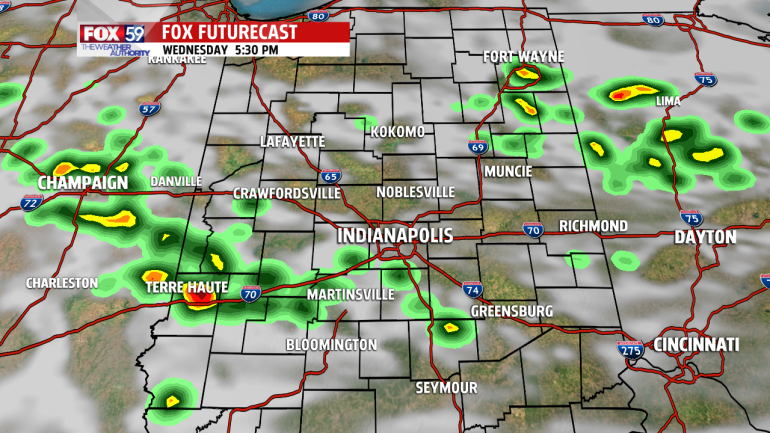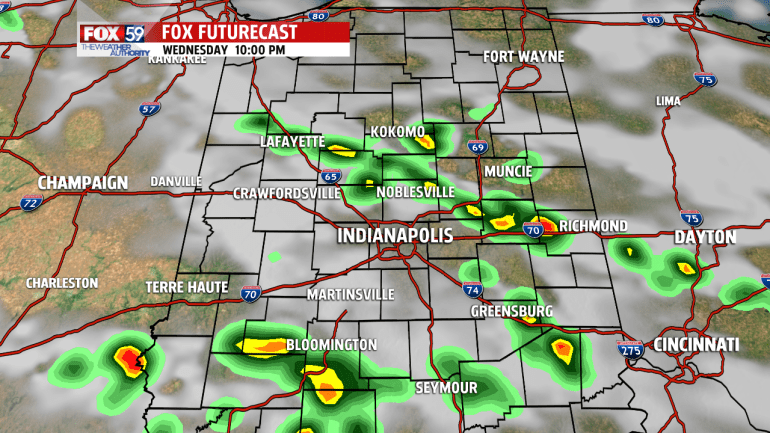 Although the temperatures are cooler, the dew points remain high. Plan on muggy conditions tomorrow and through the weekend.
We stay warm tonight as temperatures fall to near 70° by early tomorrow morning. Rain chances linger into Thursday morning and we'll see on and off showers again into the evening hours.
It will basically be rinse and repeat for the next several days as we keep rain chances around into the weekend.