This is an archived article and the information in the article may be outdated. Please look at the time stamp on the story to see when it was last updated.
Good morning! Yesterday we enjoyed sunny skies and breezy southerly winds which helped us set a new high temperature record! Indianapolis reached 72º in the afternoon breaking the previous record of 67º.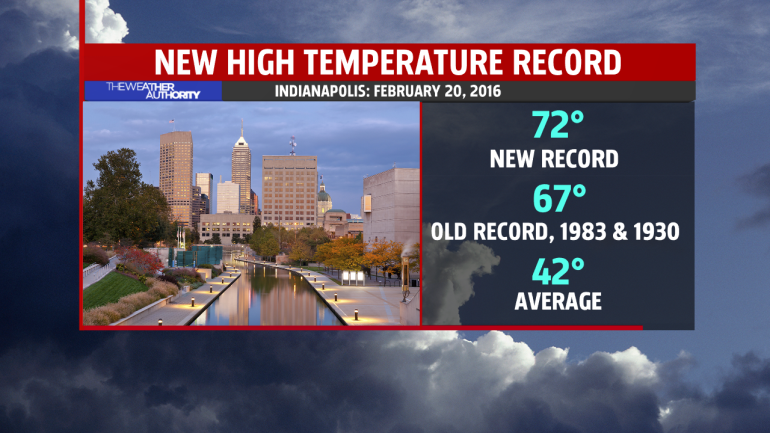 Today temperatures will still be running above normal but we aren't looking to break any records. Highs will be about 10 degrees above normal pushing temperatures into the low 50s this afternoon.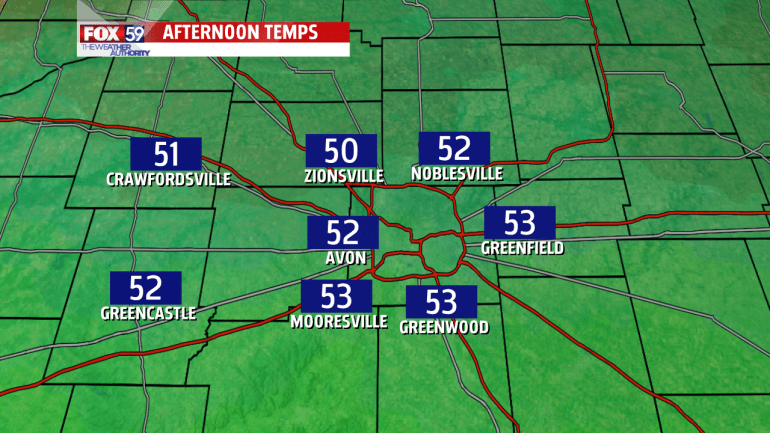 We are looking at a quiet day with light northerly winds and a mix of sun and clouds. Our temperatures continue to drop to start off the work week. Monday morning at the bus stop it will be in the upper 20s and lower 30s with mostly cloudy skies. As the kids head home from school Monday afternoon temperatures return to normal in the low to mid 40s.
Another push of colder air arrives on Thursday and Friday, keeping our temperatures in the mid 30s.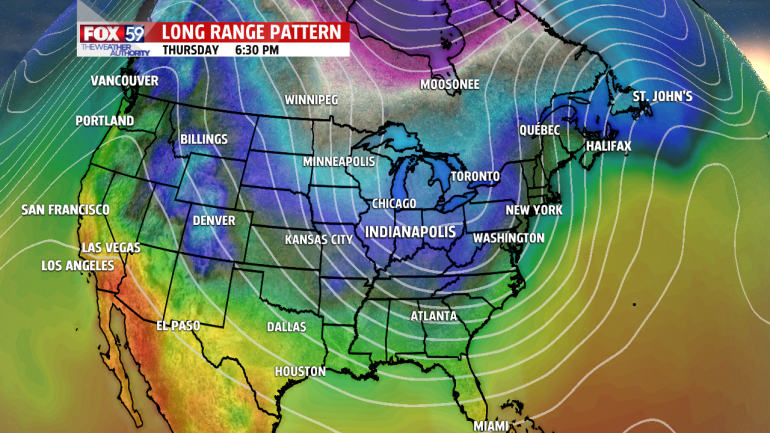 We are tracking a system mid week which will bring rain and then snow Wednesday into Thursday.