This is an archived article and the information in the article may be outdated. Please look at the time stamp on the story to see when it was last updated.
High pressure over the area brought sunny skies and light southeasterly winds. That combination allowed our afternoon temperatures to warm into the upper teens.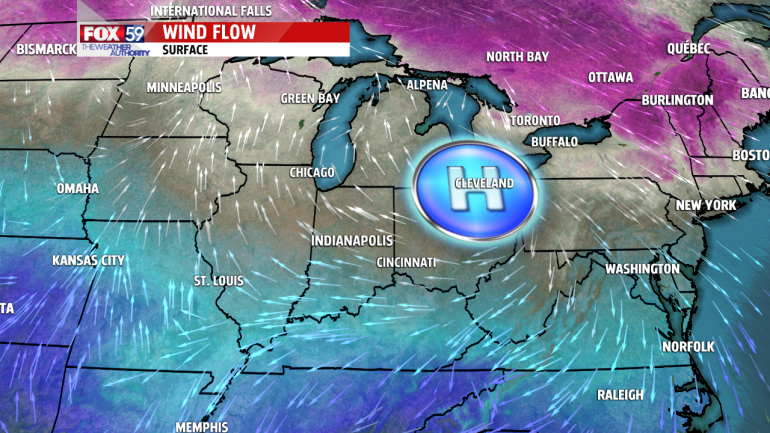 A disturbance brings light snow to the area this evening, with a dusting possible in some locations. Another frigid night is on the way, wind chills to -5º are possible.
Friday is the warmest of the week! Afternoon highs climb into the upper 10s and lower 20s.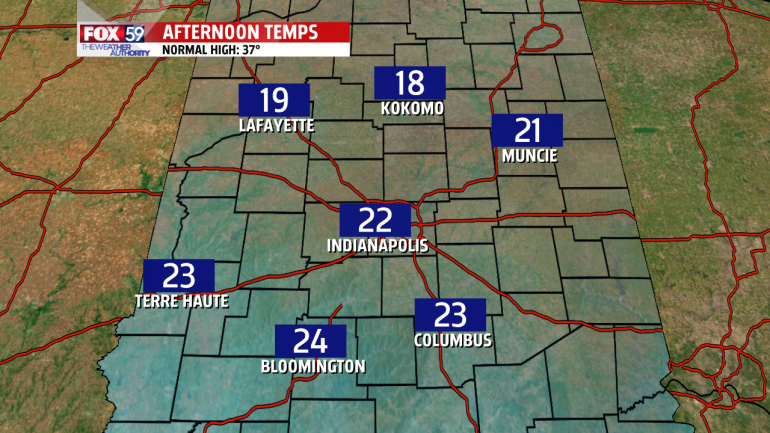 We start off with some sunshine tomorrow morning but clouds increase around midday as a disturbance heads our way. Snow begins in our western counties around 2 p.m. and fills in along and north of I-70 into the evening.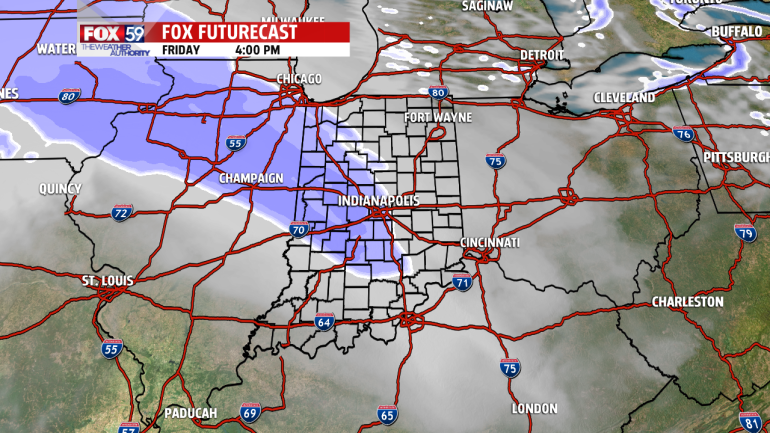 The disturbance moves east of Indiana by Saturday morning ending the snowfall. But flurries will still be possible through the day. This snowfall map gives an idea of how much snow we are looking at, 1-3" along and north of I-70, lesser amounts south, higher amounts north.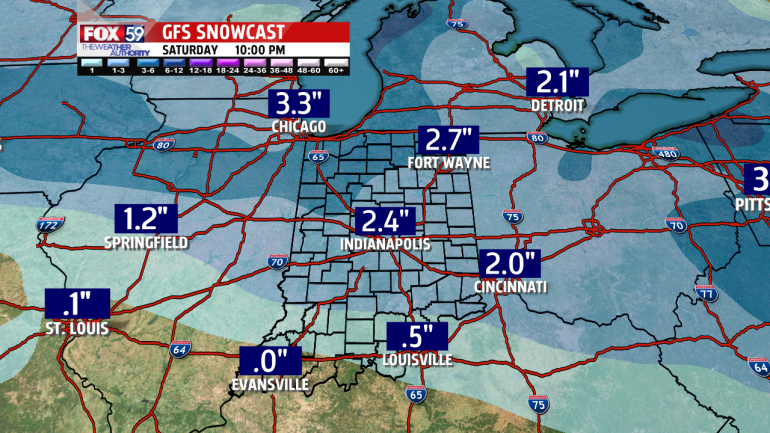 Temperatures will be falling Saturday to near 11º by 3 p.m. More flurries are possible Sunday. We ring in the New Year with dangerously cold air! We will see subzero temperatures in the mornings with wind chills to -15º! Bundle up and stay safe in the cold!