This is an archived article and the information in the article may be outdated. Please look at the time stamp on the story to see when it was last updated.
Tricky forecast continues, as temperatures this morning are the mildest in a week! As of 4 a.m., the temperature in Indianapolis was holding at 38°. We haven't been this "mild" since last Tuesday! A cold front is coming through the state though, so colder air is set to arrive in the hours ahead. Roads look great at this hour due to the "milder" start. We expect temperatures to slip down and some flurries to redevelop but overall travel today looks just fine.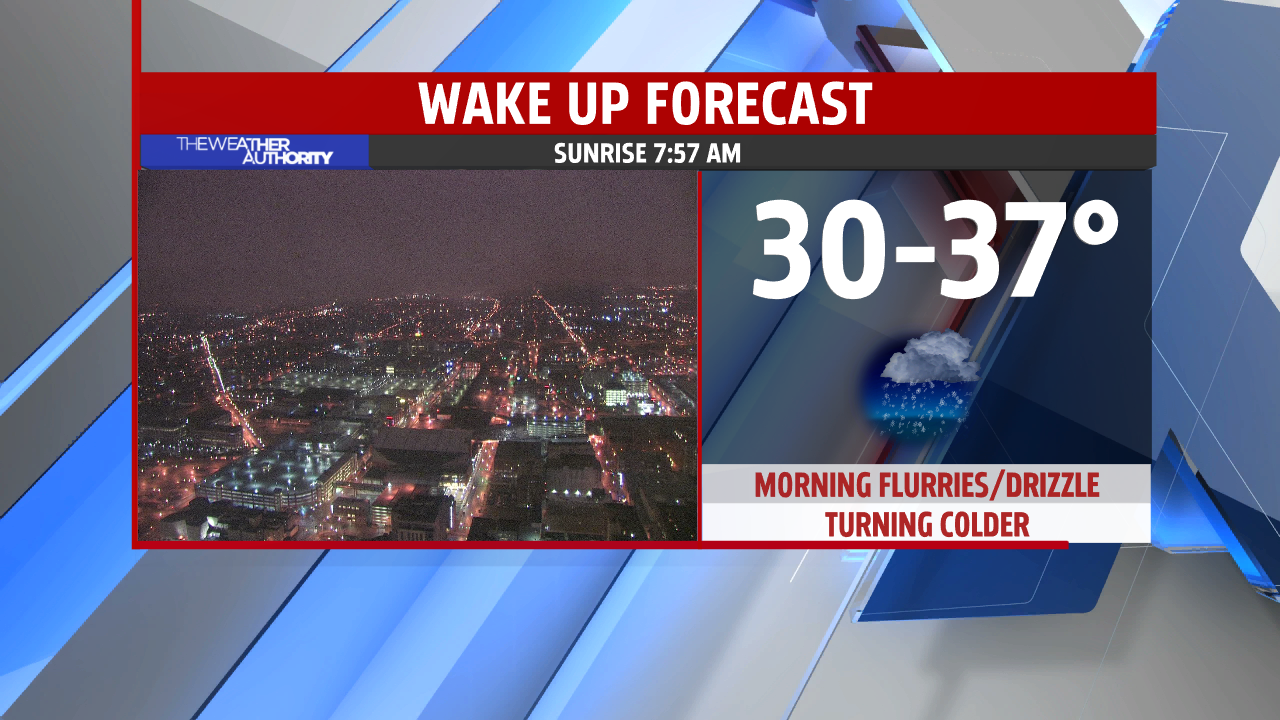 Snow chances will creep back in tomorrow morning (Tuesday), as another disturbance drops through and along a fast moving jet. Colder air may create another round of the very light, powdery snow that creates extremely slick spots! This will be monitored closely, so might be a good idea to check in a bit earlier tomorrow!
Even colder air to arrive by midweek with a larger storm brewing for the upcoming weekend! And like the last couple of storms, warm air could win out making this more wet than white...