This is an archived article and the information in the article may be outdated. Please look at the time stamp on the story to see when it was last updated.
FOGGY FRIDAY
Foggy conditions continue on earl;y Friday evening. Still rather thick north and east while skies in Indianapolis have brightened some.
The fog will thicken again this evening and become more wide-spread. Careful if you plan to travel later this evening and tonight. There will be some pockets of dense fog.
Temperatures are on the rise.   A rather large spread from north to south Friday evening as skies brightened south. Note the foggy conditions in Tipton and Delaware counties while Monroe county  received hazy sunshine.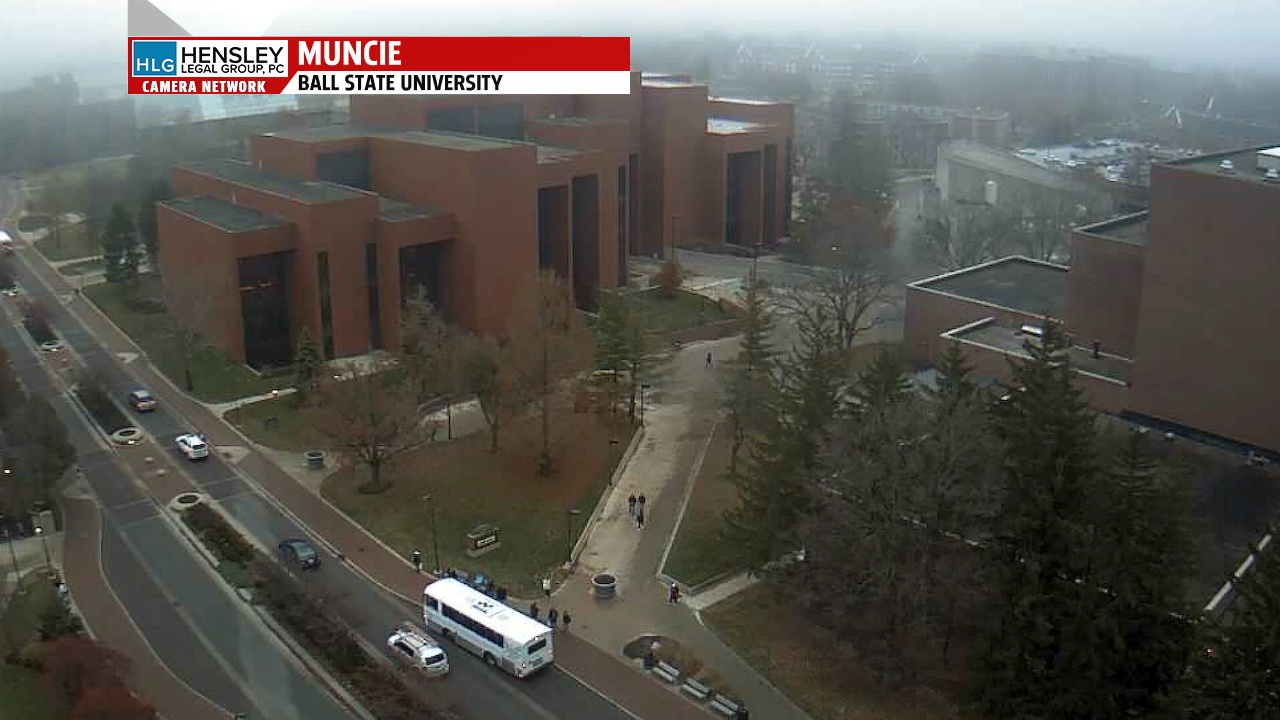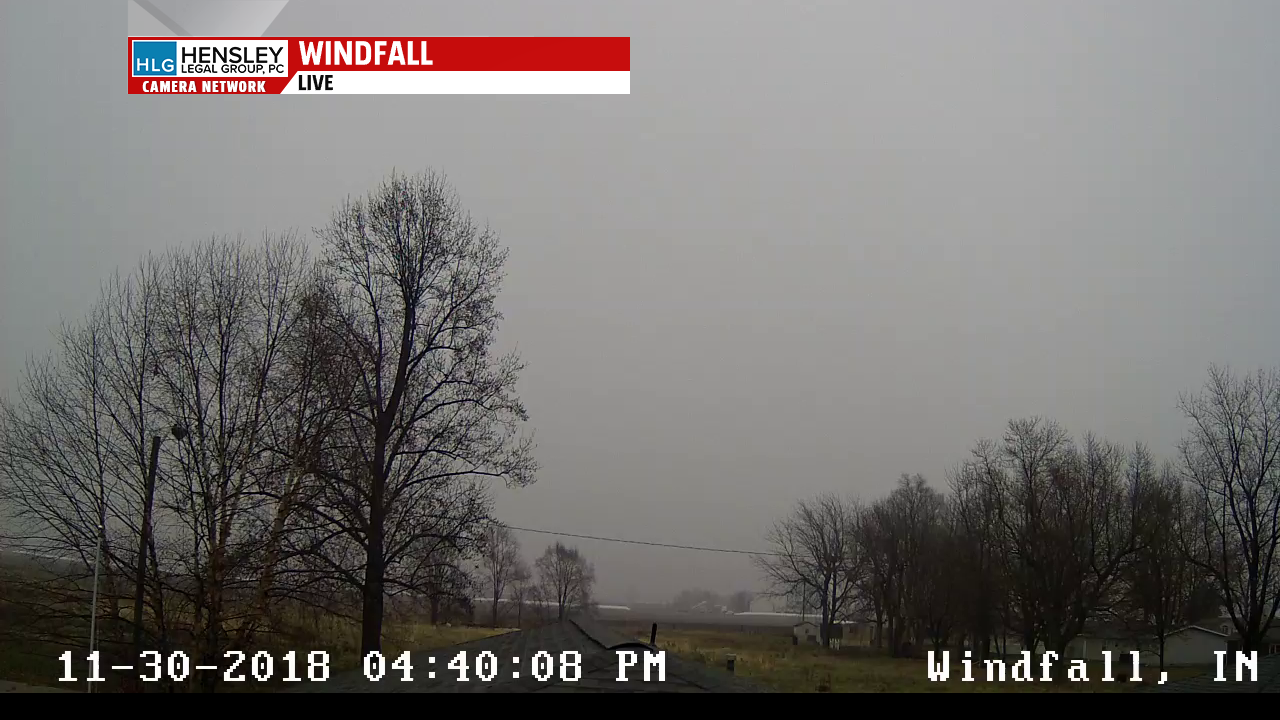 CLOUDY NOVEMBER
It has been a cloudy month.   November 2018 has only produced 4 sunny to mostly sunny days all month. While this month ranks as the third cloudiest month of the year, November 2018 has really slumped. We've only had 27% the possible sunshine - half the normal!
CLOSING THE BOOK ON FALL 2018
Meteorological fall ends today and this was one strange autumn. Through October 10th we were ranked as the warmest fall on record. From October 11th on, temperatures tanked. The span from October 11th on was the coldest in 42 years and ranked as the 5th coldest on record.
The months of September, October and November are meteorological fall - and the sharp turn to colder temperatures drops us to 75th or middle of the pack record wise. November alone is among the coldest (preliminary 12th coldest) and only produced one 60-degree day. Fewest for a November since 1986.
DECEMBER'S OPEN COULD INCLUDE A THUNDERSTORM
We will open December stormy and mild! Temperatures will surge behind thundery downpours early Saturday.  Locally heavy downpours precede the approaching warm front, moving up from southern Indiana in the pre-dawn hours.  Enough lift in the atmosphere could even bring a few thunderstorms early morning.  A few storms may even contain some small hail.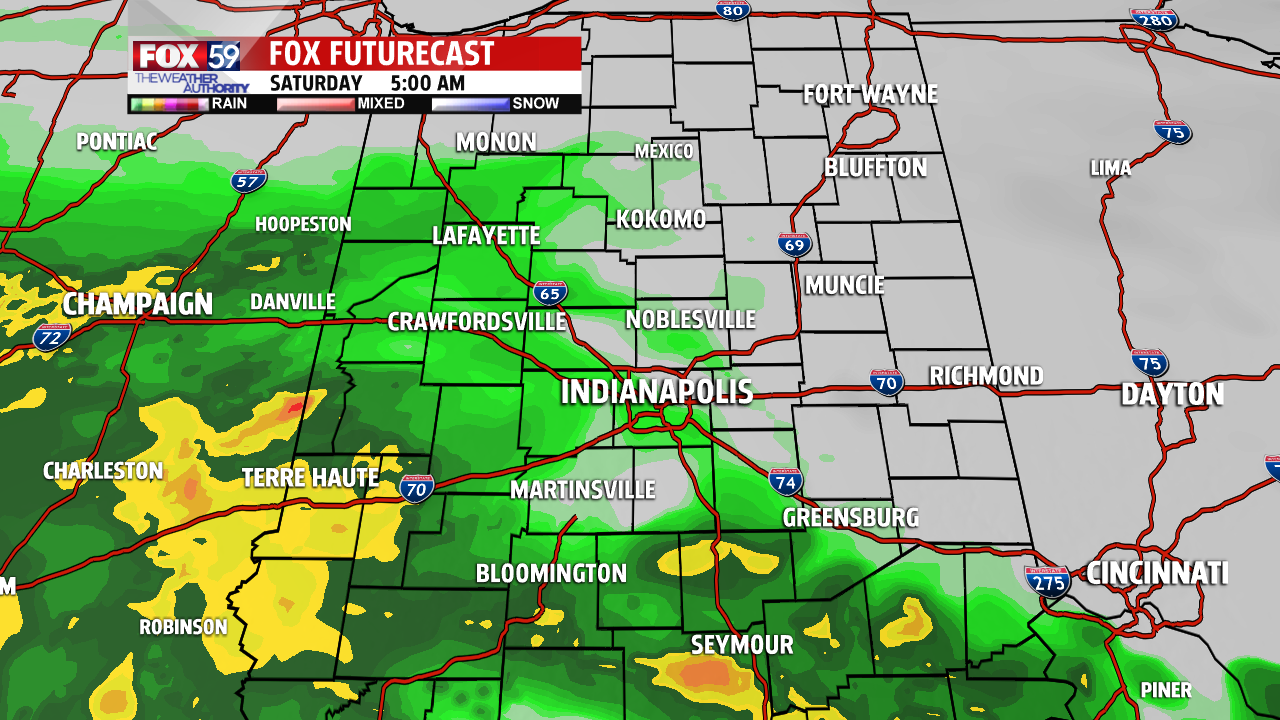 We will enter the storms 'dry slot' a region of strong jest stream winds by early afternoon. This same region implies dry conditions. A sharp cut off to the rain is expected as from south to north into early afternoon Saturday.   Rainfall coverage from Saturday afternoon on through Sunday will be rather limited.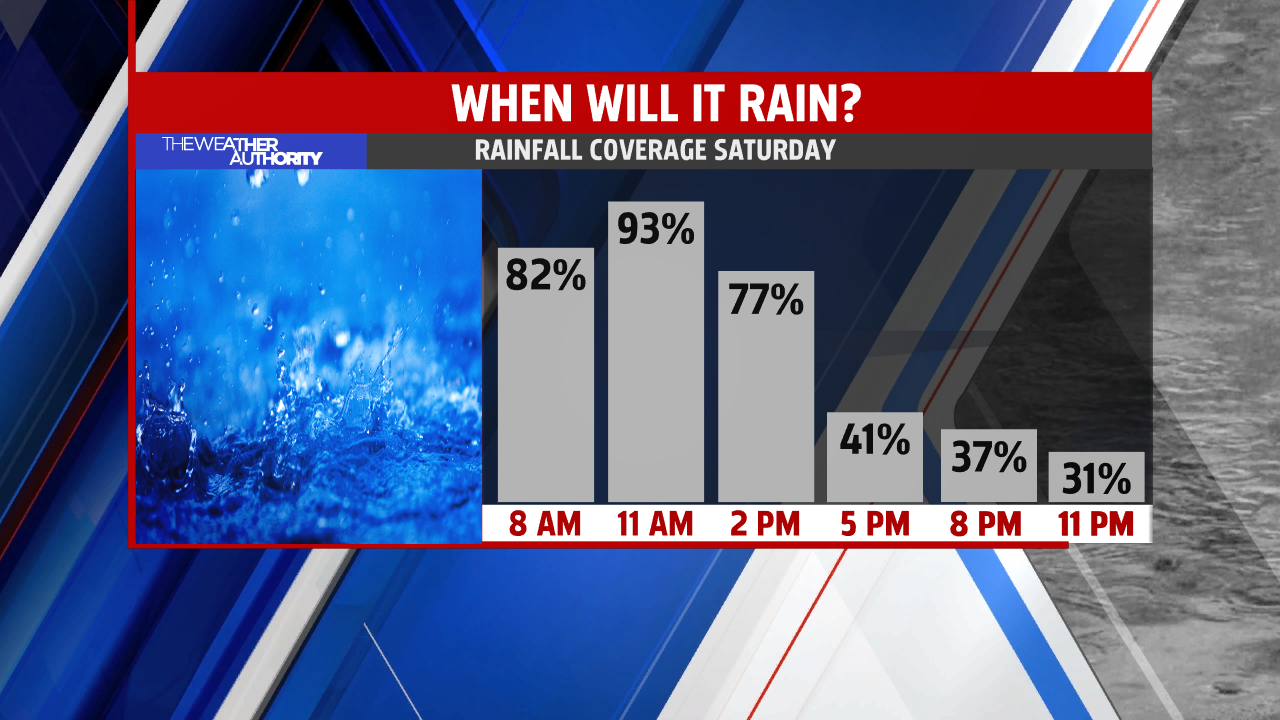 Temperature will continue to rise even after sunset Saturday as we remain of the warm side of a powerful storm system. In the storms cold sector - several inches of snow will fall.
Colder temperatures will return here starting Monday.   Much of next week will then remain below normal with interest growing with a southern storm system late week. We will keep you posted!