This is an archived article and the information in the article may be outdated. Please look at the time stamp on the story to see when it was last updated.
AUTUMN ENDS
It is the final day of
Autumn
and it's our 5th straight day above average.   Winter officially begins at 11:28 am Thursday.  The days stop getting shorter, we gain 3 minutes of daylight by the end of the month!
DRY DECEMBER
December 2017 is now running 9-degrees warmer than last year!  The Average temperature this month has ramping up again to just over 3-degrees per day above normal.
It has been a dry month too!  With less than a quarter-inch of precipitation so far this month it is the driest December since 1988 running nearly 2″ below normal and currently ranks 8th driest to date all-time.
COLD COMING – SNOW TOO
The long advertised pattern change is still on track but there are some tweaks to the upcoming weekend forecast. It starts with the rain to snow threat Saturday.  It is looking much lighter on the rain side and change over to a wet snow had been decreased to flurries at this time. Temperatures will be falling as the cold takes hold.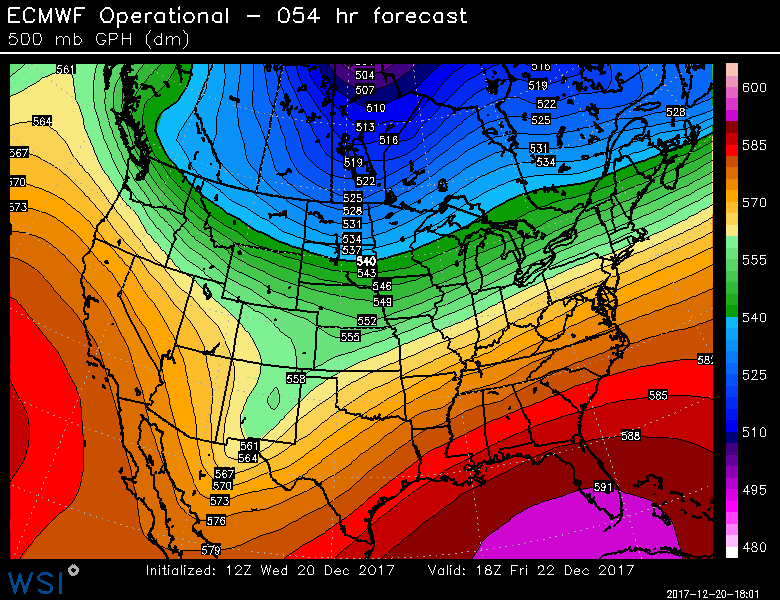 After an unseasonably mild Friday (area-wide mid 50's plus) the colder air will filter in through the day on Saturday.  A 'sticking snow' is looking more possible Sunday evening per some of the overnight computer runs. Still time to refine. We will monitor trends so stay tuned!