This is an archived article and the information in the article may be outdated. Please look at the time stamp on the story to see when it was last updated.
What's left of Alberto has been bringing much needed rain to Central Indiana.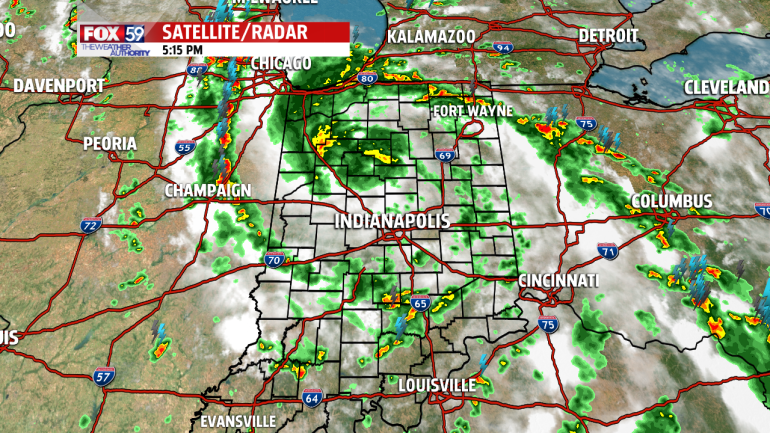 Unfortunately, we didn't all benefit equally. Most of the rain stayed to the western portion of the state.
Spotty showers will linger tonight but we're to the point that most of us are starting to dry out.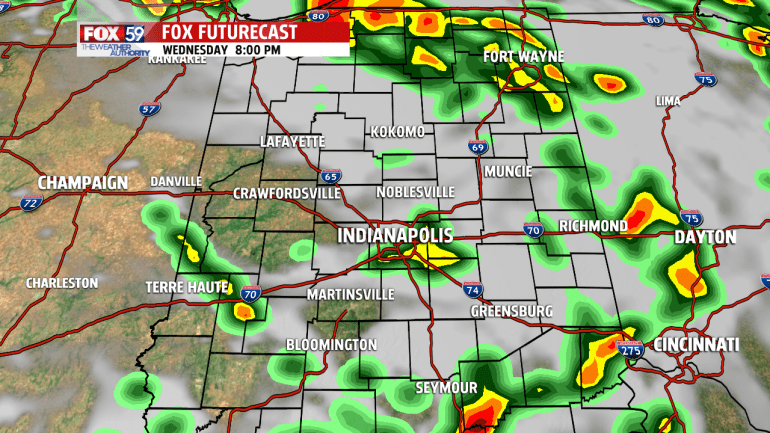 May has been so dry, we've nearly wiped about the excess of rain we've had for the year as a whole.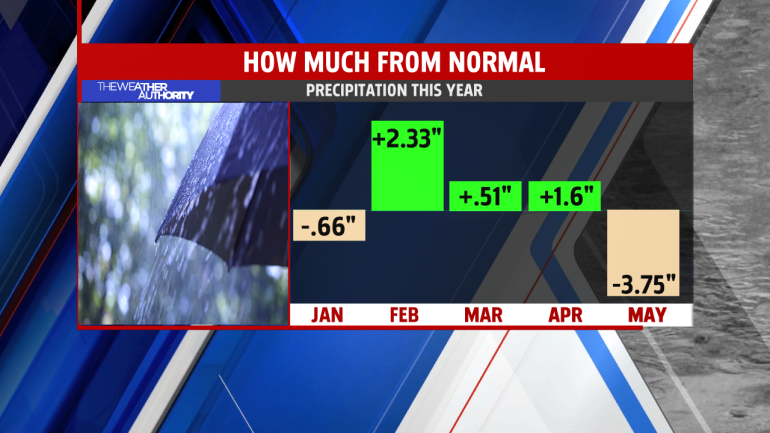 Baseball will go on tonight. Temperatures in the mid 70's. A spotty or shower or two still possible this evening.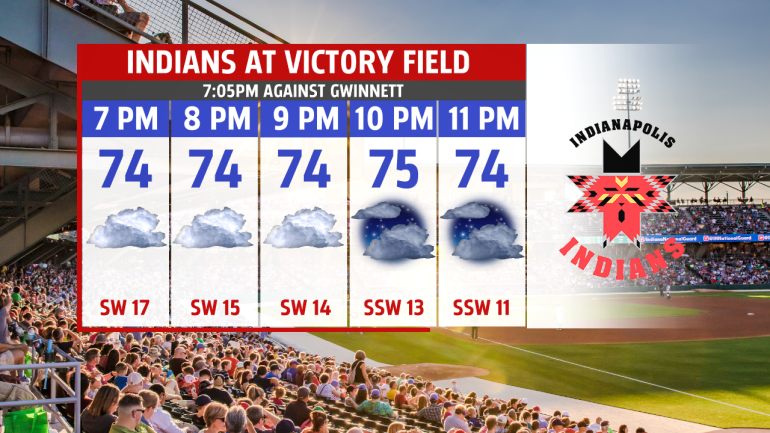 We hit our high temperature early today. Shortly after 10 AM, we clocked in another 80° day. That's the 24th 80°+ day for the month.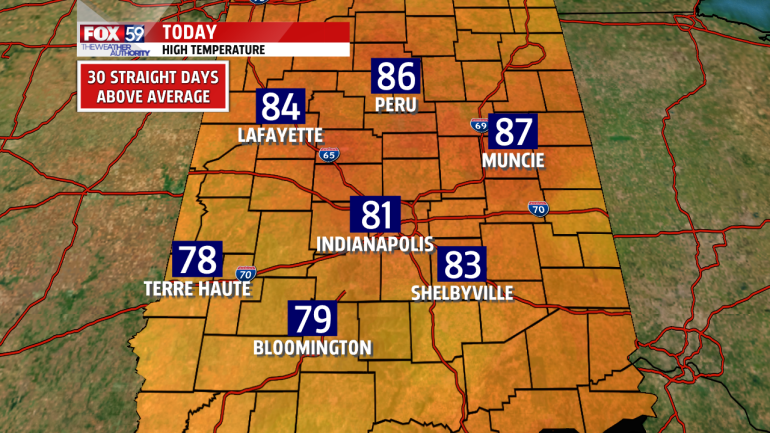 It's been a record making May. Not only have we taken the number one spot for the most 80°+ days for May, we are also the warmest on record. But that's not all. We've also taken the flag for the longest above average streak for a May. The record was 27 days, we've made it to 30!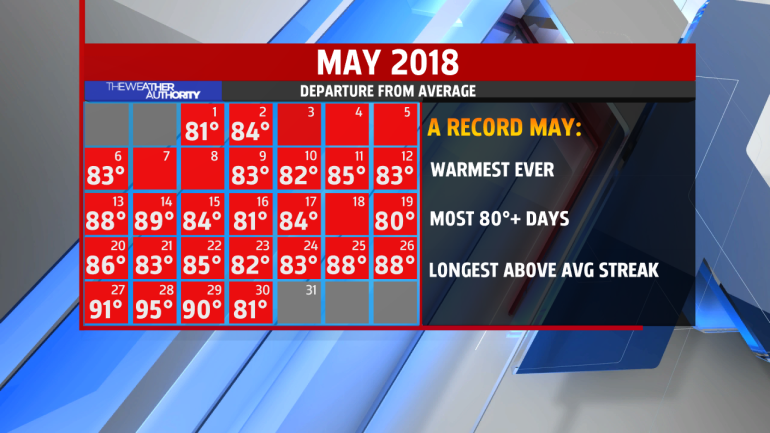 It will be warm tonight as showers continue to diminish.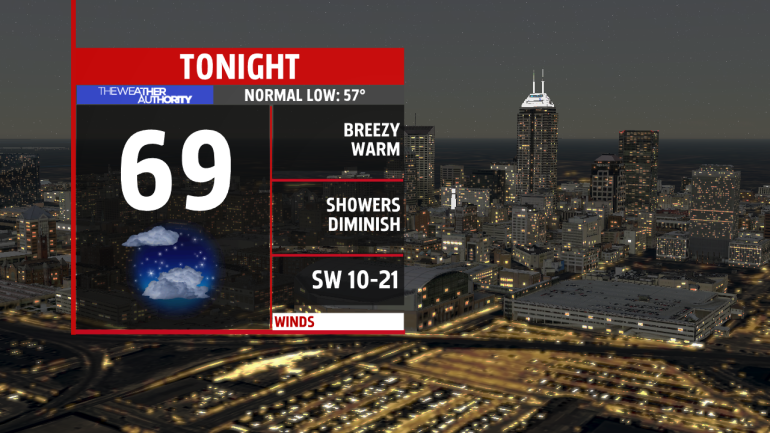 There will be plenty of dry hours tomorrow.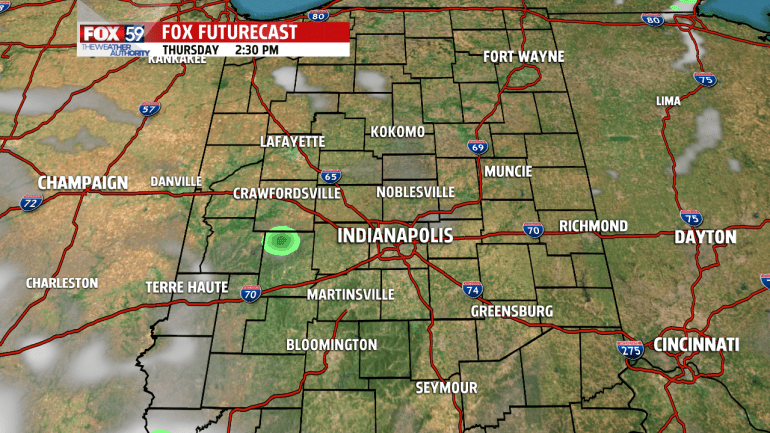 A few showers and a t-storm will be possible as we head into tomorrow evening. A few heavy downpours will be possible but many won't see any rain at all.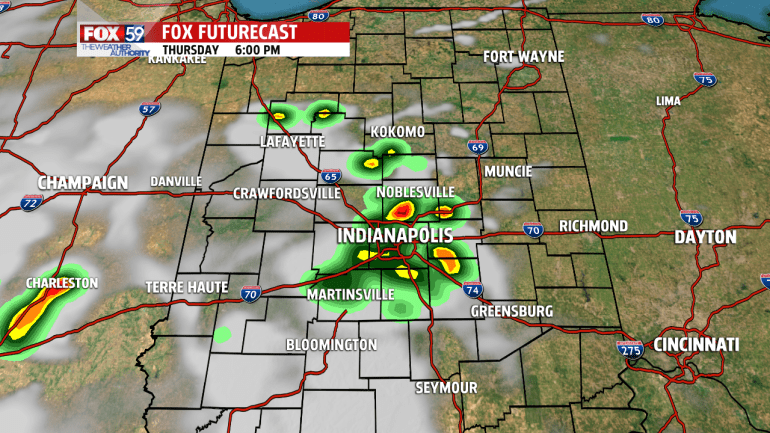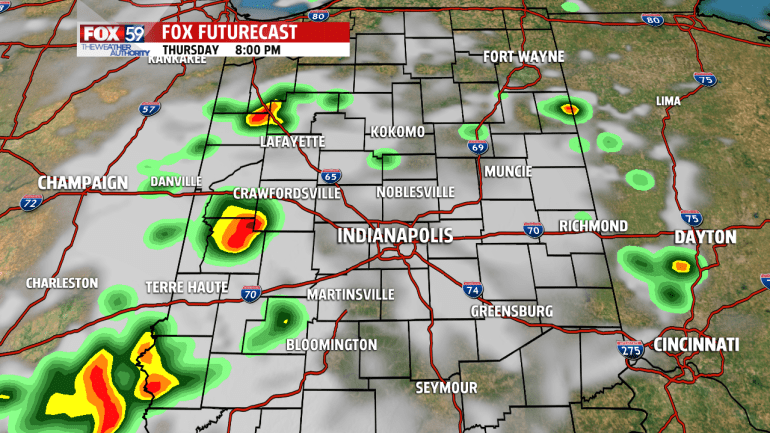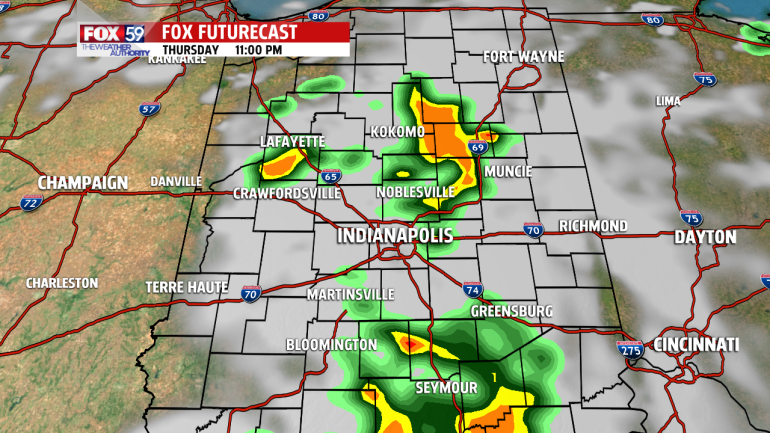 It will be a much warmer day with highs back near 90° tomorrow afternoon.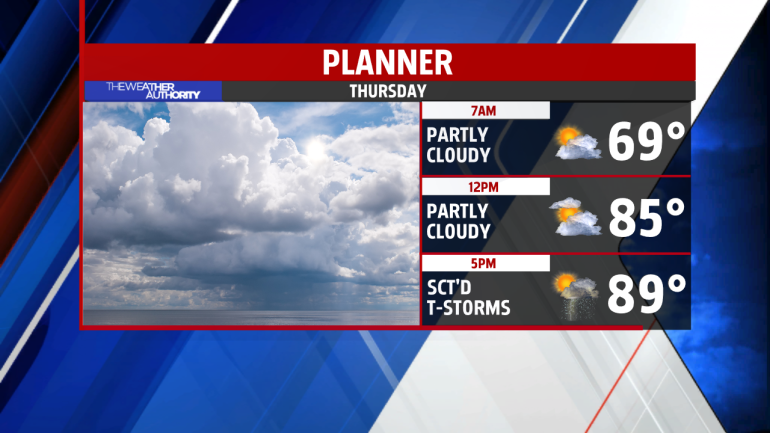 May goes out warm on Thursday and we start the month of June with temperatures near 90° again on Friday.