This is an archived article and the information in the article may be outdated. Please look at the time stamp on the story to see when it was last updated.
We are starting off this Wednesday mainly dry under a mostly cloudy sky. It is also a very warm start to the day with temperatures in the mid-70s across central Indiana. Be prepared for scattered showers and thunderstorms today as the remnants of Alberto travel over Indiana. The cloud cover and rainfall will prevent highs from climbing near 90° this afternoon. You can expect highs in the lower to mid-80s this afternoon.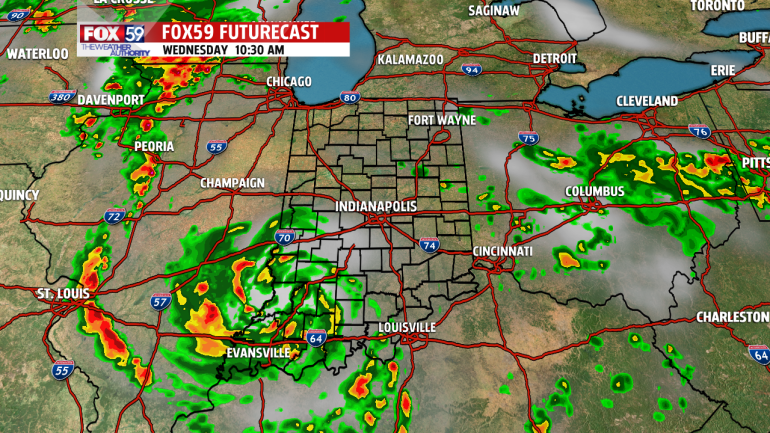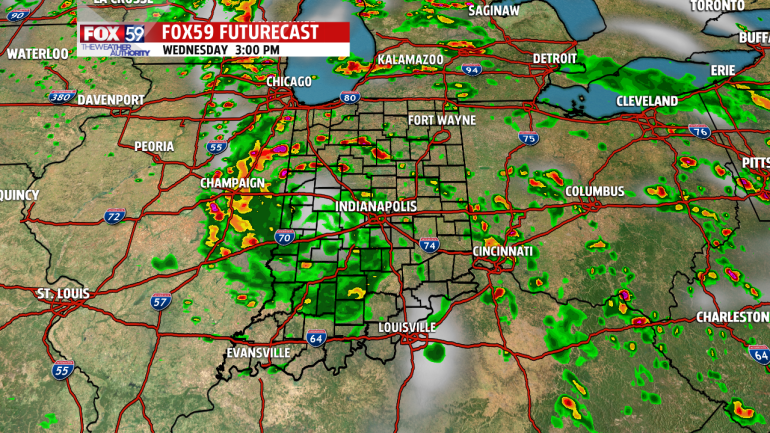 The core of the low pressure system is over western Kentucky and moving into the Evansville this Wednesday morning. A couple thunderstorms may become strong and potentially severe this afternoon as it tracks over the western half of the state. The system could produce a quick spin-up or weak tornado with the northeastern quadrant highlighted under the isolated tornado risk. A few gusty winds will also be possible with the activity later today.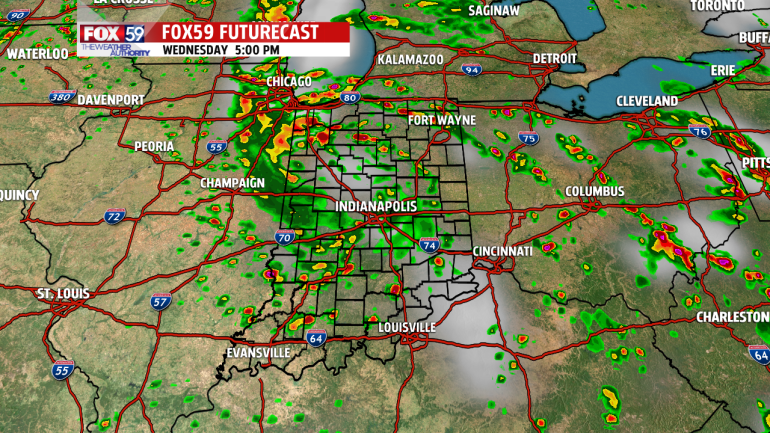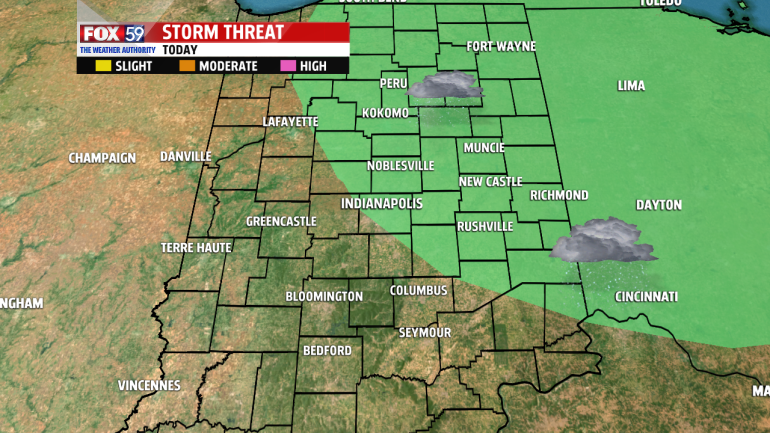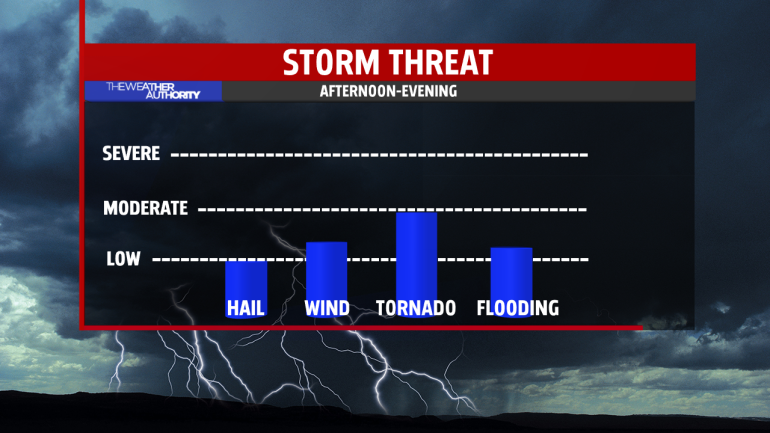 Thursday is looking much warmer during the afternoon with highs returning to the upper 80s. Additional storms may fire up along a weak boundary over central Indiana Thursday afternoon and evening. Scattered showers will also be possible on Friday as highs rebound into the upper 80s.
Above normal temperatures are going to stick around through the weekend. Saturday will bring a break from rain chances before a wave of light showers arrives on Sunday. High pressure builds back into the Midwest early next week and it will bring another stretch of dry weather to Indianapolis starting Monday.