This is an archived article and the information in the article may be outdated. Please look at the time stamp on the story to see when it was last updated.
A familiar prediction. Punxsutawney Phil saw his shadow today, predicting six more weeks of winter. So did our local groundhog, Phyllis, who visited the FOX59 studio this morning.
I would have been quite surprised she didn't see her shadow, considering it's been incredibly sunny today.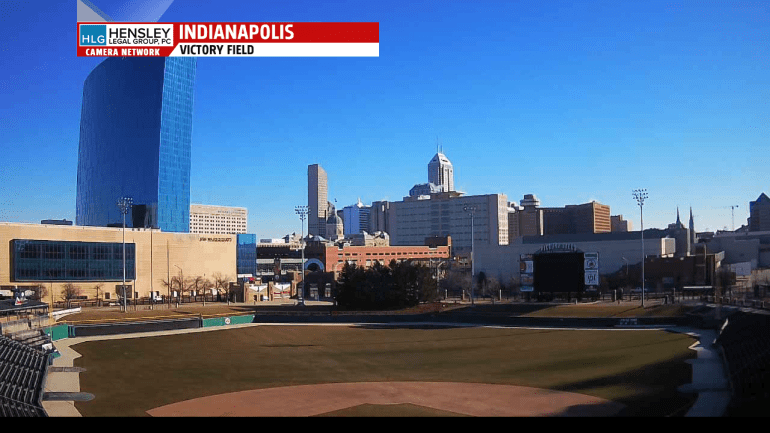 It may look pretty but it doesn't feel great. Wind chills are still in/near the single digits. They won't fluctuate much during the afternoon and early evening.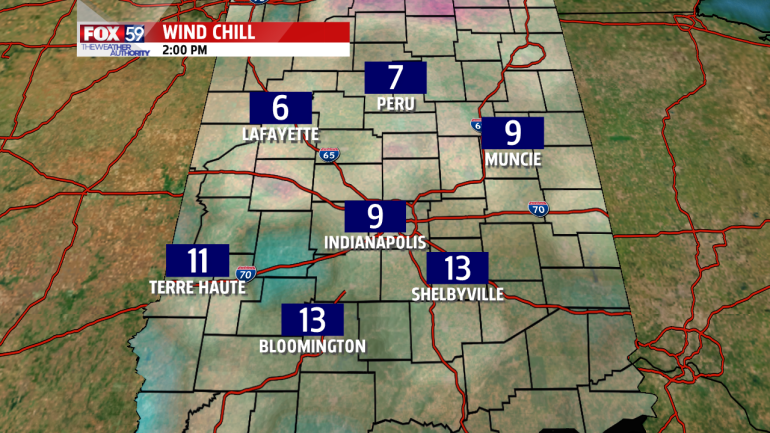 If you're headed out to dinner or to enjoy some Friday nightlife, you'll still need the heavy coat. Wind chills staying in the teens and single digits.
We stay dry tonight and clouds move in during the overnight hours.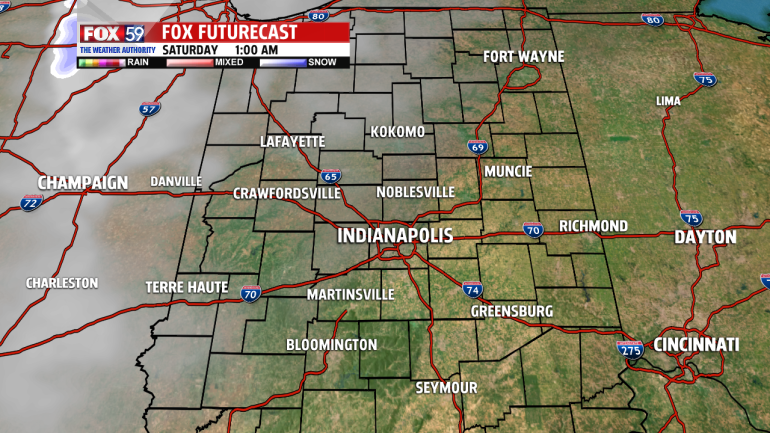 A sneak peak of the weekend shows a cloudy but warmer Saturday and some accumulating snow on Sunday. We'll have more details from your Weather Authority tonight starting at 4 P.M.