This is an archived article and the information in the article may be outdated. Please look at the time stamp on the story to see when it was last updated.
INDIANAPOLIS, Ind. --It's been a dreary day with fog and drizzle. Temperatures reached their peak in the early morning by hitting the upper 60s and low 70s. A cold front moved through this morning and dropped temperatures down to the 50s for the afternoon.
It will be a cloudy night with more fog and drizzle around. Temperatures will fall to the low 50s Thursday morning with a light north, northeast wind expected. Highs should reach the mid-60s with winds shifting to the southeast.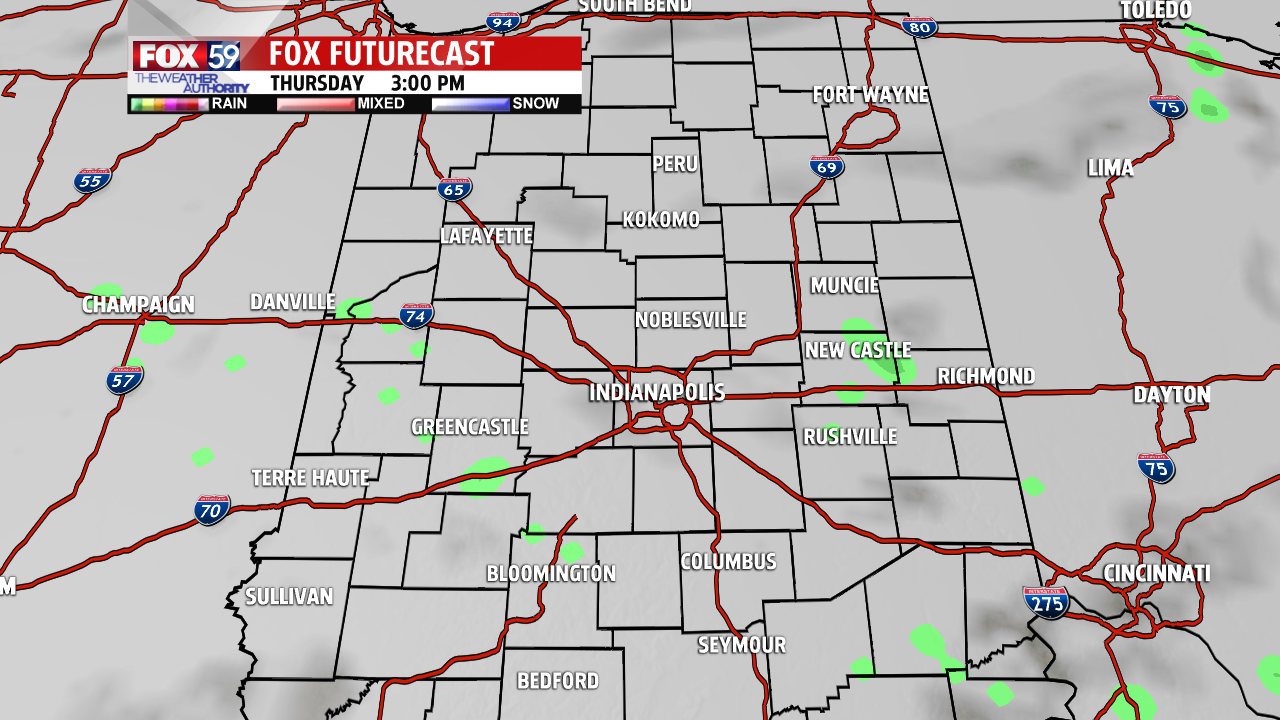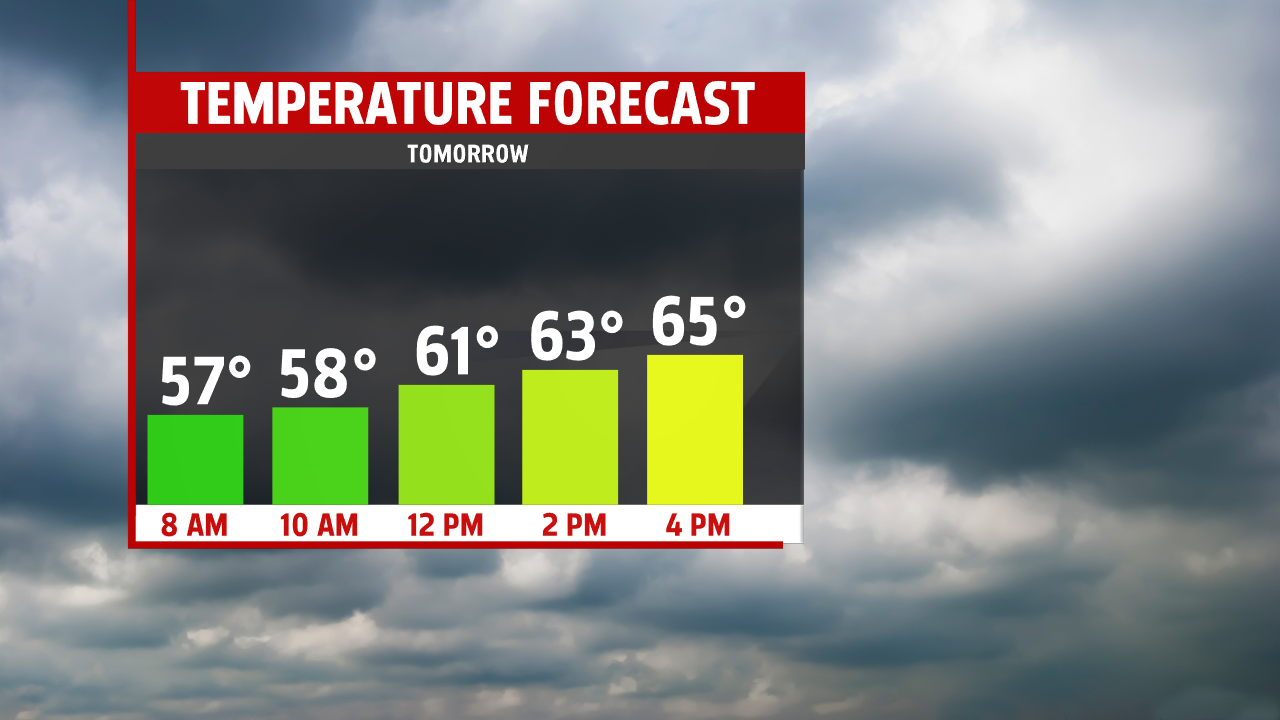 Friday morning will also bring fog but as a south wind develops, temperatures will rise to the mid-70s as sunshine returns.
Near-record heat is forecast for Saturday with highs in the low 80s. A strong cold front will move through Sunday and allow temperatures to fall with a chance of showers and thunderstorms. Much colder weather will return with lows down in the 40s by next week. --Danielle Dozier